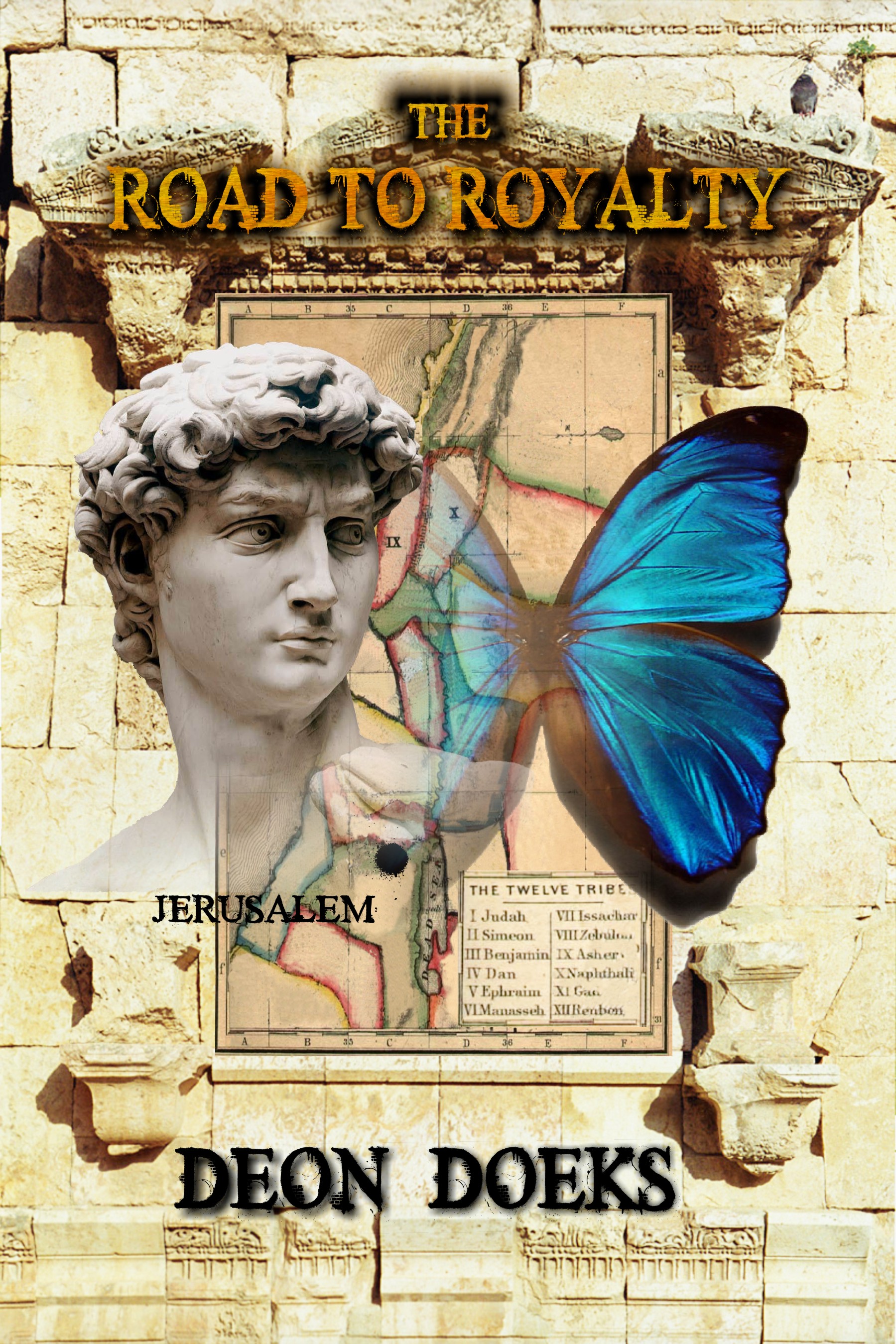 Amazon The Road to Royalty Reviews
 5.0 out of 5 starsThe best companion story to the Bible ever!
By Jeanie
Having read the Bible and studied the word since I was a little girl, The Road to Royalty brought the story of King David to life. From the title on, I knew it was going to be a great read. I could feel the heat of the desert and the grit of sand between my teeth as if I had been transported to that time and was watching it all take place. David was the chosen one, a man of God's heart, but he was still a "man," one wrought with competitiveness, needs and ego, even from boyhood. Saul's insane jealousy, Pitheus' ideals of joining Europe and Asia with Israel as the heartbeat of power, David's God-driven desire to be King, and, the thread which bound them all, Michel—Saul's daughter, Pitheus' confident and David's true love. I could not read it fast enough, then went back to read it again. More!
.
By Mike Pienaar
Fresh approach to a well known topic provides an entertaining read.