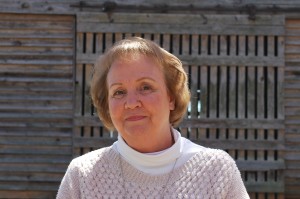 Represented by Jeanie Loiacono
Diane Yates  Yates Events  Yates Media  Diane's Ponderings
After raising three children, Diane Yates relocated from the Dallas/Ft Worth area to small town life in Missouri where she wrote the remarkable true story of her mother. A practice manager for a reproductive medicine clinic, she and her husband of forty years teach adult and children's classes at their church.
Yates is a member of the Columbia Chapter of the Missouri Writer's Guild and the President of the Ozarks Writers League.  Her heartfelt dedications of love for her mother, Pathways of the Heart and All That Matters, are now both available.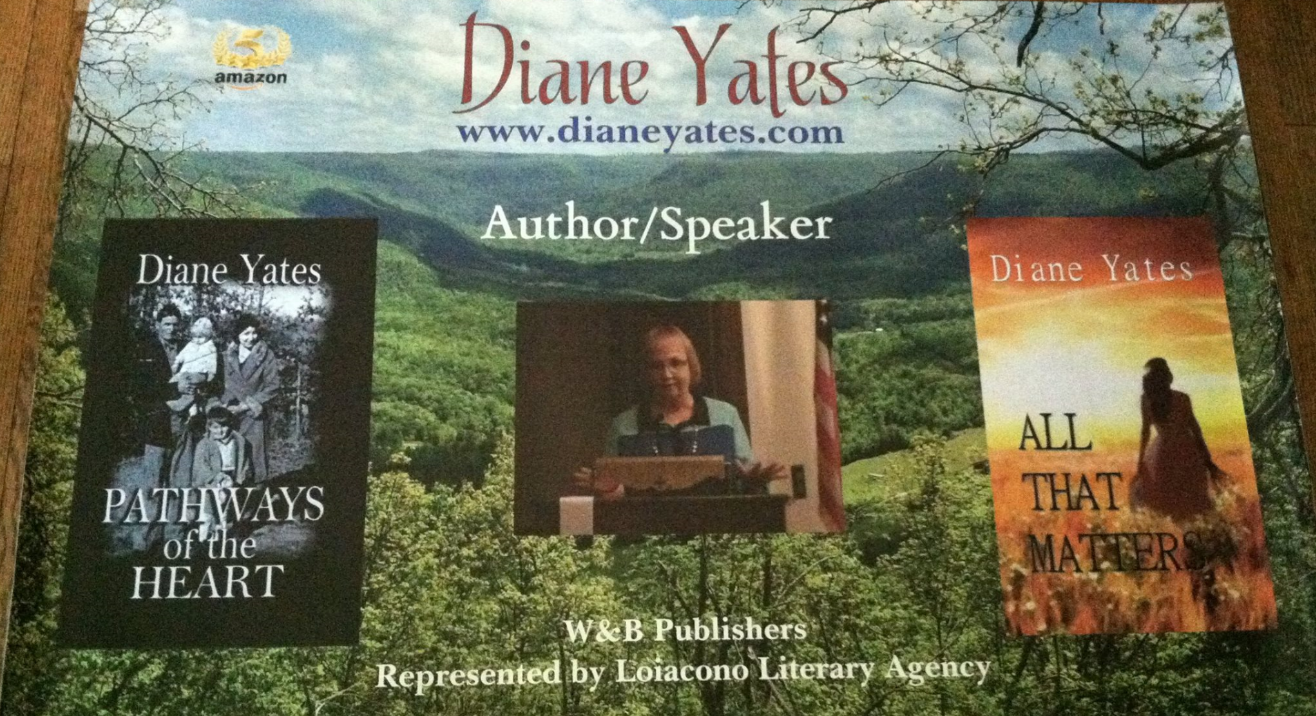 ---
Pathways of the Heart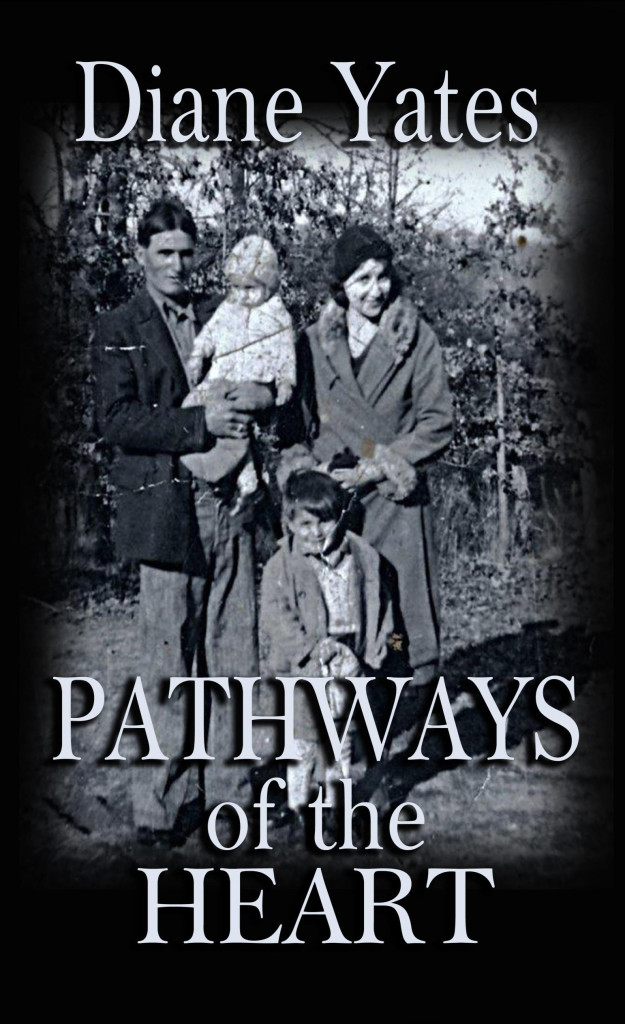 Published by Argus Publishing
Pathways of the Heart Reviews   Pathways of the Heart book trailer
How do you seek to redeem yourself when you don't know what you did wrong?
When Kenneth asked Clella to marry him, she agreed, believing their love would never die. But times and people change. Six children, the Great Depression, and two decades later, Clella feels desperate. The man she thought would always be by her side is miles away while she tries to remain faithful and pick up the pieces in another town. When a chance meeting changes everything, Clella's faith and beliefs are tested.
Follow Clella through her true story about love, loss, betrayal, and the courage to love again.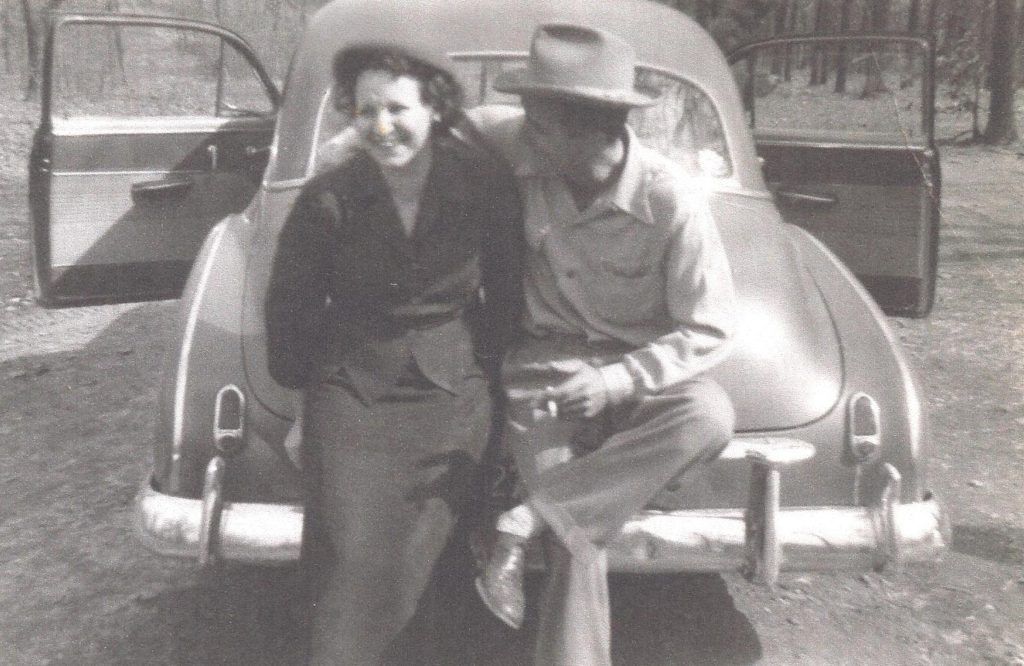 Clella and Kenneth
In a land where families pray together and stay together…
Pathways of the Heart is the story of a spirited young daughter of a judge who falls in love with the son of a schoolteacher in the Missouri Ozarks just prior to the Great Depression. They marry and, in the beginning, their love is strong. They struggle to raise six children in primitive, dangerous and hard times.  Over the years, Clella tries to remain dedicated to her husband, despite his acquired drinking, gambling, and infidelity. But when he denies her the love she longs for, can she resist another man's charms?
Kenneth realizes he will only love one woman, Clella. Is it too late? If he could turn back time, he'd do things differently. Will she forgive him yet again?
After learning she is pregnant with her seventh child, Clella must choose between the husband who left her and the exciting younger guitar player who had been there when she needed someone. Whatever her decision, it will dramatically affect all those she loves.
A tale of love, heartbreak, tragedy, and redemption, Pathways of the Heart is a true story. The family names have not been changed. The author is her seventh child. Within these pages are two beautiful love stories and one woman's struggle to model the woman in Proverbs 31.
---
All That Matters, the sequel to Pathways of the Heart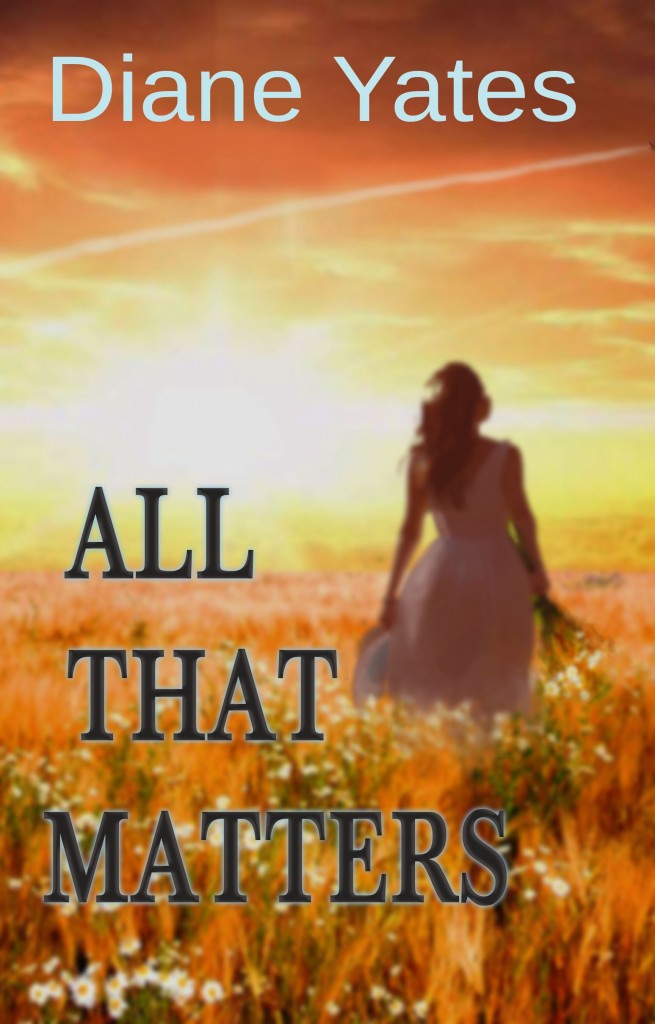 Published by Argus Publishing
Once more love eludes Clella, now Catherine. Her marriage to a much younger man began as an adventure. What she thought was the love story for the ages is fraught with bitter disappointment, loneliness and betrayal.  In All That Matters, the beautifully written sequel to Pathways of the Heart, Diane Yates tells, not only her mother's story, but her own as well. Catherine has taken up residence in my heart. Hers is a story I won't soon forget.
~~Rochelle Wisoff-Fields, author of Please Say Kaddish for Me and From Silt and Ashes
Catherine's fervent love for Francis, her second husband, finds the two of them in 1957, raising their little girl, Diane, and three of six of Catherine's children from her previous marriage. Even though Francis is thirteen and a half years younger, she believes their love will last. Life holds such promise as they travel to new destinations and adventures, from one job and town to another.
When Francis' priorities turn from family to alcohol and other women, Catherine tells herself 'this too shall pass,' he loves us, he will come home.
It is through the trials and adversities that Catherine and Diane find true Love, the love of God, the One who never leaves nor forsakes you—all that matters.
---
.Loiacono Literary Agency is not responsible for the scheduling of authors, negotiations, or fees associated with the speaking engagements. You may contact the author directly to check availability@ diane@dianeyates.com .