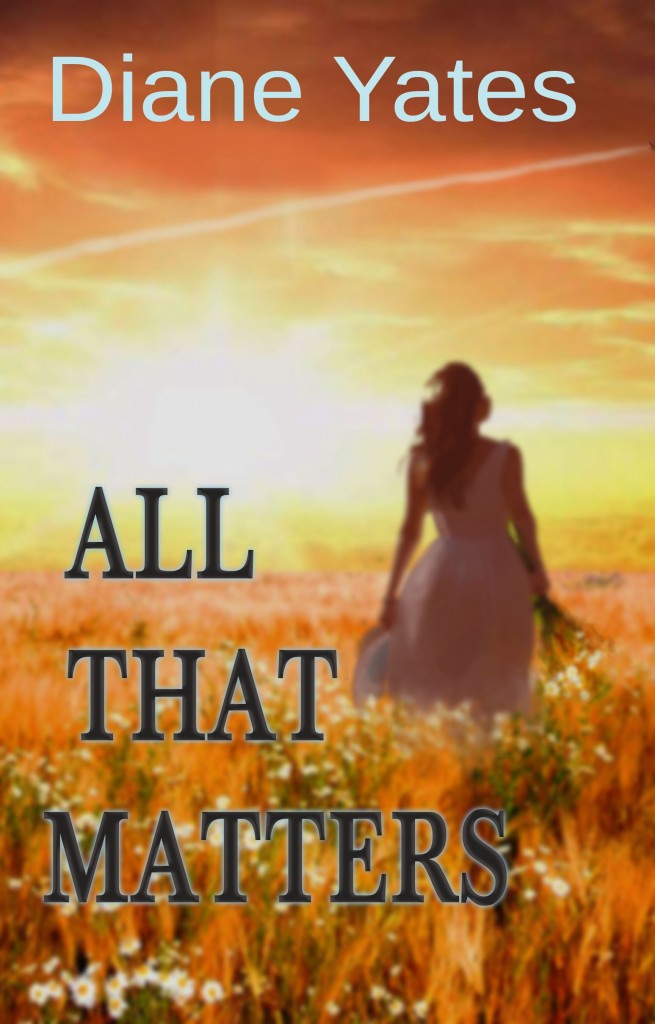 Once more love eludes Clella, now Catherine. Her marriage to a much younger man began as an adventure. What she thought was the love story for the ages is fraught with bitter disappointment, loneliness and betrayal.  In All That Matters, the beautifully written sequel to Pathways of the Heart, Diane Yates tells, not only her mother's story, but her own as well. Catherine has taken up residence in my heart. Hers is a story I won't soon forget.
~~Rochelle Wisoff-Fields, author of Please Say Kaddish for Me and From Silt and Ashes
---
After reading Pathways of the Heart, I had to find out what happened to Clella. Diane Yates has done a superb job of depicting her mother's life in a candid and respectable way. I am, as I was before, in awe of her mom's perseverance and strength. Now I know where Diane gets it. Thank you for sharing, for it is through others' hardships that we learn life lessons. Well, done. You are a good and faithful and faith-filled servant.
---
I totally enjoyed this book.
By Susan Huser
I totally enjoyed this book. It's is different from the first, but in both it showed how Clella (Catherine) struggled with life and adversity and trying to raise her children. But with God's help and love she was able to overcome most, and become the awesome woman she was. If you're looking for a great book that will touch your heart and make you anxious to keep reading to see what happens next. Then this book and the one before Pathways of the Heart will definitely be the ones to read. They make you want to read and reread over and over.