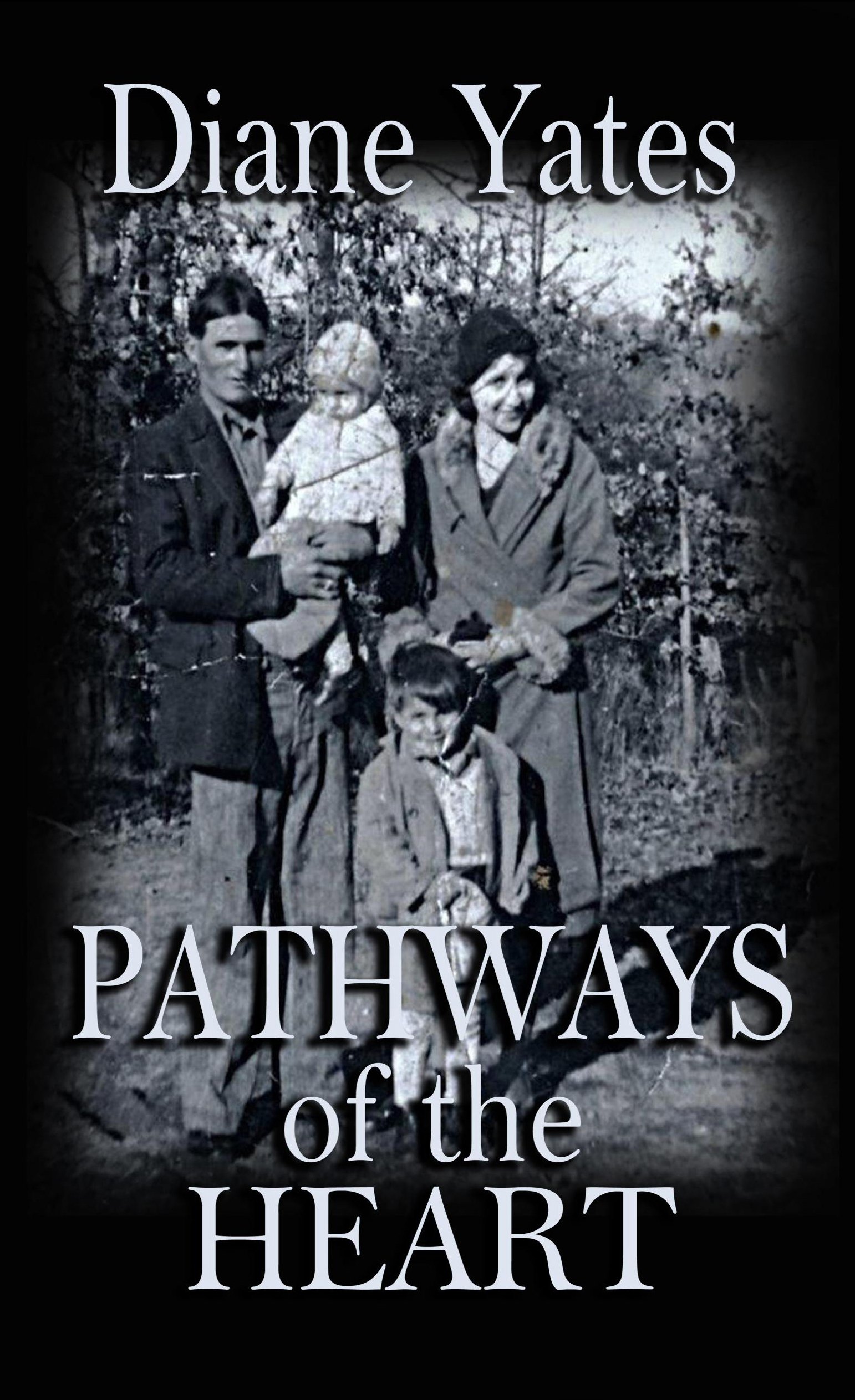 Amazon Pathways of the Heart Reviews
 I have the utmost respect for both the author, Diane Yates, and her mother, Clella. Throughout the reading of Pathways of the Heart, I kept putting myself in her shoes: the living without electricity, running water, even a bathroom; not being loved or appreciated; being abandoned and neglected; having to raise six children on her own. What determination, faith and strength she had to have to survive for both herself and her children. Diane has done a remarkable job of putting into words her mother's life; one we should learn from. Much praise! Must read!
---
A story of courage, traveled with faith…
Life takes us down paths that we rarely expect; but, it is these wanderings that present us with decisions that shape our life. Clella's journey brought her to a divide at which she depended upon her faith to resolve. The book is a testament to this overriding trust in God.
As I read the book, I was impressed by the quiet dignity that traveled from page to page. The respectful tone of the author reveals a heart that knows human sorrow and joy, since both are expressed eloquently. This is a book of courage and of proud love. I recommend it to all, but most especially Christian women who are open to traveling with a "sister" who knew life in its fullness.
---
Courage in the Face of Adversity
Pathways of the Heart is a loving tribute to the author's mother, Clella. Ms. Yates tells the story with affection and honesty of a woman who faced the struggles of the depression, an unfaithful husband and the challenge of raising six children virtually by herself. I wept with Clella as she battled loneliness in the midst of primitive conditions. In the end I admired the courage this tender human being to own up to her choices and to call upon God's help to rise above them.
---
This book is a great tribute to her and the journey God walked her …
My mother is the author. This book is about my grandmother. She was the strongest and most caring person I have ever known. This book is a great tribute to her and the journey God walked her thru. Masterfully written!