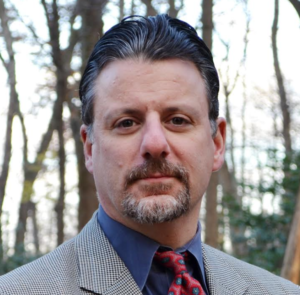 Represented by Jeanie Loiacono
Facebook  Twitter  Goodreads  Amazon Author Page  IMBD  Deaddrop Threatpool   Iasiello Media
Emilio Iasiello is the author of Why People Do What They Do and Chasing the Green (FEP International, 2008). His short fiction and poetry have appeared in numerous academic and literary journals: Buffalo Spree Magazine, The Larcom Review, Oasis, Krater Quarterly, New York Review, Iron Horse Literary Review, The California Quarterly, The Washington Review, The Wilshire Review, and several of his short stories have been published in Writing Raw.
An avid screenwriter, he has optioned several screenplays, three of which have been produced into films: Saint Christopher (2002), P.J. (2008), and Chasing the Green (2009), which won the Award for Excellence in Filmmaking at the 2010 Canada International Film Festival and the Best Supporting Actress in a Feature Film Award at the 2009 Los Angeles Action on Film International Film Festival. P.J. received the Best Actress Award in the 2008 Miami Underground Film Festival. Dead of Knight was completed in 2010.
A devotee of the theatre, Emilio has had his stage plays produced in Baltimore, MD, Washington, D.C., Los Angeles, CA, New York, NY, and London, UK.
Iasiello received his Masters in Fine Arts from George Mason University. He lives in Arlington, Virginia where he pursues his passion for cooking. He is currently in the process of developing another screenplay with a producer in New York.
---
Why People Do What They Do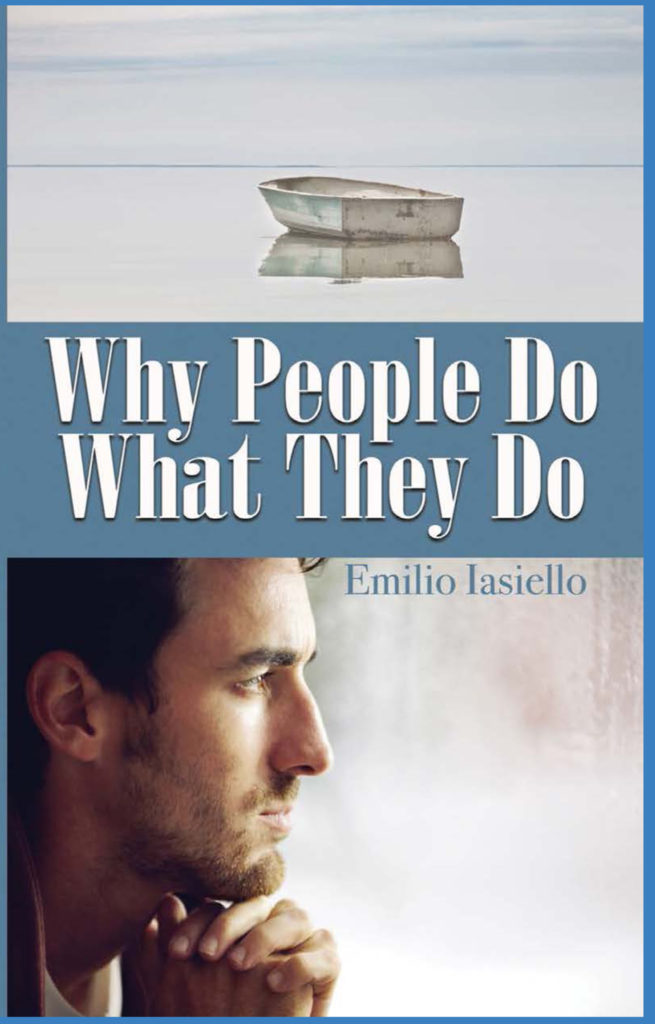 Published by Argus Publishing
Why People Do What They Do video trailer  Why People Do What They Do Reviews
Explore the dark side of people's choices…
Emilio Iasiello's short-story collection, Why People Do What They Do, is a compilation of ten stories in which Iasiello delves into complex and controversial topics we have seen in the news or experienced personally but most have not questioned. Each story will leave you asking questions such as "Why?", "What if?", and "Did this really happen?" Only the author knows for sure.
The stories in this collection center on people — mostly working-class men and women — who have invariably taken a wrong turn in their lives and are confronted with character-defining crises. Neighbors, mothers, sons, and brothers struggle to find balance and meaning in the face of deceit, loyalty, shame, and pride. Why People Do What They Do communicates how our decisions reveal who we are and how these decisions must be made even if they aren't the right ones.
Sharks: A young man contemplates the consequences of love, friendship, and a summer— long betrayal during an amorous rendezvous of night swimming in the ocean with his best friend's girl.
Why People Do What They Do: Two brothers — one younger and an alcoholic; the other older and more responsible — debate the nature of justice when the younger one tells the story of his pawnshop owner boss forcing him to sell a knife that a street junkie used to rape and murder an eight-year-old girl.
Not My Child: Two fathers search for answers when trying to understand the reasons behind one of their daughters running away from home and leaving him weekly packages of deviant, pornographic photographs of herself.
Say Something: A young couple's already fractious relationship is further threatened when the boyfriend pursues a perverse phone relationship with an older lady in his creative writing class.
Just Us: Over the course of a dinner and several bottles of wine, as two young couples debate the nature of love and self-sacrifice, moods and relationships steadily deteriorate with their intoxication.
Pretty Things: As her mother dies from brain cancer, a depressed nineteen-year-old girl grapples with the impending burden and responsibility of being forced to care for her younger brother and putting her own dreams for the future on hold.
What Are You Looking At?: A longstanding friendship between two neighborhood couples quickly dissolves into antipathy when one of the wives is falsely accused of stealing an antique candlestick over the Christmas holiday.
Hair of the Dog: A couple's marriage is put to the test when the husband allows his alcoholic brother to stay with him as he tries to get his life back together.
What's a Mother to Do?: A mother ponders the role of a parent and the extent of that obligation when she pieces together her son's lifelong pattern of deviant behavior.
Complete Absence: After a year on the road, a wayward younger brother reinserts himself into his estranged brother's life as he begins his sobriety and tries to get his own life back on track.
Rain: After their infant son dies in a tragic car accident, a husband takes his distraught wife to a rural bed and breakfast to try to help her come to terms with their son's death and work through her own guilt.
---
Loiacono Literary Agency is not responsible for the scheduling of authors, negotiations, or fees associated with the speaking engagements. You may contact the author directly to check availability@iasiello@aol.com .