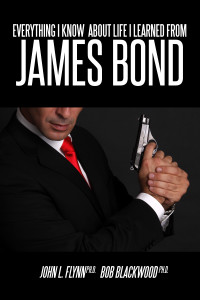 I just read your recent book, Everything I Know About Life I Learned from James Bond, and fount it most interesting indeed. It is both a tour-de-force and a trivia reader's dream. Detail is everything.
Pete Tracy, Bishop, California
---
I have seen 95% of the James Bond movies, more than once, but now I have a list and a mission. Reading this book made me realize how much detail is put into each movie, details only Bond fans would recognize. What woman doesn't love Bond, any one of them? And what man doesn't drool over the Bond girls? Between covers, you will learn all kinds of cool facts and want to know more. I cannot wait for SPECTRA now! I own most of the DVDs, but must buy the rest so I can do a Bond marathon and seek out the specs!