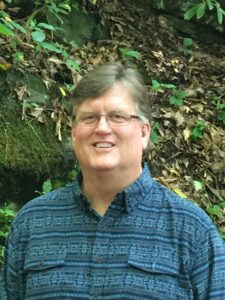 2017
March 17, 2017 @ 10:30 am JR Collins will be speaking at the DAR (Daughters of the American Revolution) chapter meeting this Saturday @ the Mountain Presbyterian Church 3831 GA-515, Blairsville, Georgia www.mtnpres.org. He will be discussing the history of Choestoe as it relates to his novel The Boy Who Danced with Rabbits with a question and answer section to follow.
***
April 1 from 10:00 am – 2:00 pm.  Book Signing at Pat's Hallmark store. 23 Murphy Hwy., Ste. C, Blairsville, GA.
***
April 3, 2017. 1:30 – 2:00 pm. Collins met with President Jim Brown of the "We Are Still Here Project" www.wearestillhere.com , a tri-state effort between Georgia, North Carolina, and Tennessee, to bring the Native Americans back to their original homelands. Collins donated five books to their efforts, which will go directly into the hands of the Tribal Council Leaders of the five major Indian nations located in Oklahoma who have direct ties to the project. These books will be part of gift packages presented to each of these Chiefs on April 4, 2017. This is a big honor for The Boy Who Danced with Rabbits.
2016
September 3 & 4, 2016 9:00 am till 5:00 pm Book signing at the Union County Heritage Festival. Collins will be signing books for festival goers while sitting in a rocking chair on the front porch of the locally historic Mock House located in downtown Blairsville. He will be meeting with readers for several hours to discuss The Boy Who Danced with Rabbits and how it connects with local history.
***
Nov. 18, 2016 from 10:15 am – 10:30 am. Collins was interviewed by the President of the local Union County Chamber of Commerce, Regina Allison, on local cable channel 4. Answered several questions for on air time of fourteen minutes about the particular history of The Boy Who Danced with Rabbits in relation to the local history of Union County.
***
November 28, 2016. Collins spoke to the local Kiwanis Club during their lunch time meeting at Steve's Steak House about the history of Choestoe. Collins introduced The Boy Who Danced with Rabbits and spoke about the local areas involved with the story.
***
Dec. 2, 2016 from 10:00 am – 2:00 pm. Signed books at the local Kris Kringle Market held at the Union County Farmer's Market. Met with patrons to answer questions about The Boy Who Danced with Rabbits and the history of the areas of the county the story takes place, Choestoe.