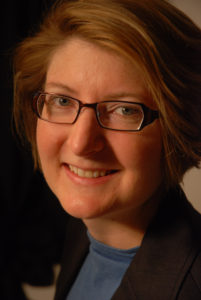 Represented by Jeanie Loiacono exclusively for the following:
Juniper Ellis  Juniper Ellis Events  Ellis Media
Juniper Ellis is an award-winning professor and a speaker-in-demand from Paris to Pennsylvania, reaching people from all walks of life. Audiences say her words are 'challenging and inspiring, life-changing, smart and relatable, radiant, uplifting and funny, eloquent'.  Her nonfiction book Tattooing the World (Columbia University Press, 2008) was listed as "required reading" in the New York Post and won the 2008 City Paper award for best book by a Baltimore author.
---
House of Seven Days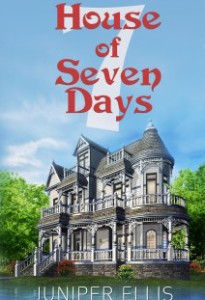 Published by Limitless Publishing   House of Seven Days Reviews
Amazon  Limitless  Angus & Robertson  B&N  BAM  BookWorld  COPIA  Deviant Art  GoodReads  Amazon CA  Amazon AU  Amazon UK  Amazon Germany  Amazon Italy   Amazon France    Amazon Spain  Amazon Japan HPB  Hudson Books   FishPond  IndieBound  Powell's Books   Book Depository
House of Seven Days is a unique story of a 'scavenger hunt' …of sorts. Pond's aunt has left her a sprawling Victorian manor that ceaselessly discloses hidden this, that or the-others. She has been bombarded with codicil after codicil from her aunt's will; strange sentences which turn out to be hints to uncovering the truth….but of what? A teenage 'squatter' who was left behind by her mother who cleaned for Pond's aunt, a 'chimney' sweep?, and a dapper gentleman with a dog, who claims to have a room there, are only half the entourage who complete the ensemble. Each has something to contribute, yet none are initially welcome.
Not a traditional chapter book, it is by the day of the week as Pond has been given seven days to figure out the riddles and hope to retain the extraordinary property and all of the inheritance.
---
Tattooing the World

Columbia University Press, 2008
In the 1830s, an Irishman named James F. O'Connell acquired a full-body tattoo while living as a castaway in the Pacific. The tattoo featured traditional patterns that, to native Pohnpeians, defined O'Connell's life; they made him wholly human. Yet upon traveling to New York, these markings singled him out as a freak. His tattoos frightened women and children, and ministers warned their congregations that viewing O'Connell's markings would cause the ink to transfer to the skin of their unborn children. In many ways, O'Connell's story exemplifies the unique history of the modern tattoo, which began in the Pacific and then spread throughout the world. No matter what form it has taken, the tattoo has always embodied social standing, aesthetics, ethics, culture, gender, and sexuality. Tattoos are personal and corporate, private and public. They mark the profane and the sacred, the extravagant and the essential, the playful and the political. From the Pacific islands to the world at large, tattoos are a symbolic and often provocative form of expression and communication.
Tattooing the World is the first book on tattoo literature and culture. Juniper Ellis traces the origins and significance of modern tattoo in the works of nineteenth- and twentieth-century artists, travelers, missionaries, scientists, and such writers as Herman Melville, Margaret Mead, Albert Wendt, and Sia Figiel. Traditional Pacific tattoo patterns are formed using an array of well-defined motifs. They place the individual in a particular community and often convey genealogy and ideas of the sacred. However, outside of the Pacific, those who wear and view tattoos determine their meaning and interpret their design differently. Reading indigenous historiography alongside Western travelogue and other writings, Ellis paints a surprising portrait of how culture has been etched both on the human form and on a body of literature.
Loiacono Literary Agency is not responsible for the scheduling of authors, negotiations, or fees associated with the speaking engagements. You may contact the author directly to check availability@ juniperlellis@gmail.com .