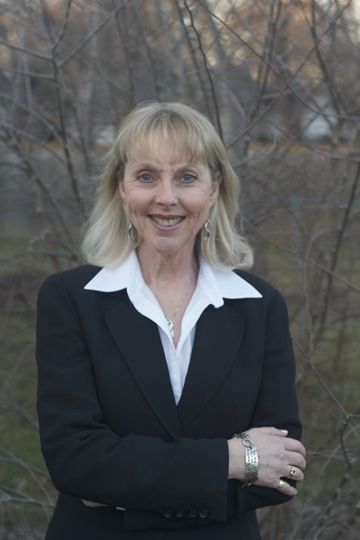 2017
The book launch for Seven Wings to Glory, the sequel to Johnnie Come Lately by Kathleen M. Rodgers, is tentatively scheduled for Saturday, April 8, 2017 from 2-4pm at the B&N in Southlake, TX.
---
2016
Four Author Book Signing – Saturday, May 7, 2016 1-3pm
Kathleen M. Rodgers – The Final Salute and Johnnie Come Lately, Jan Morrill – The Red Kimono, Diane Yates – Pathways of the Heart, and Drema Hall Berkheimer – Running On Red Dog Road
B&N Southlake, Texas! https://stores.barnesandnoble.com/store/2241
1430 Plaza Pl, Southlake, TX 76092
(817) 442-0207
---
Featured speaker at the November 2015 Ozark Writer's League http://www.ozarkswritersleague.com/#!november/c1h1j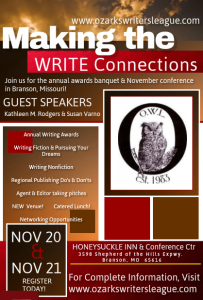 ---
Kathleen M. Rodgers signed books at Barnes & Noble, Hurst, TX  
---
---
---
---
---
The Author's Corner on Public Radio, Kathleen M. Rodgers, Johnnie Come Lately
---
Most writers dream of getting their books on bestseller lists or made into movies, but how many authors see their work featured in a museum? Three of my poems from the book Because I Fly (McGraw-Hill 2002, edited by Helmut H. Reda), are on display in this new exhibit which asks the question, "Why do we fly?" Cradle of Aviation Museum
Aviators, Poets and Dreamers at the Cradle of Aviation Museum, Long Island, NY.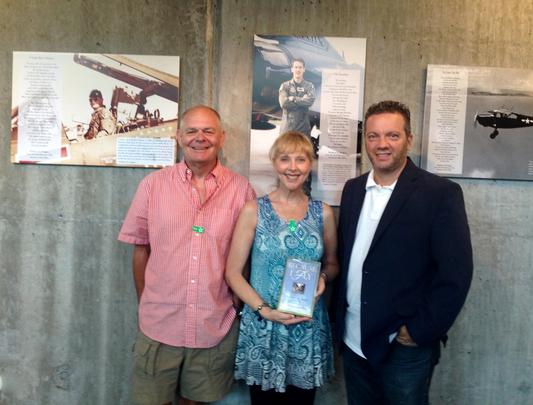 L-R With my husband, Tom Rodgers (retired USAF Fighter Pilot/Commercial Airline Pilot) and Rod Leonhard, Creative Director at Cradle of Aviation Museum, Long Island, NY.

My three poems sandwiched between the Tuskegee Airmen and Richard Bach (Jonathan Livingston Seagull) in his F-84. My husband Tom seated in an A-10 cockpit (circa 1980) appears with my poem, "A Little Boy's Dream," penned in 1986 when we lived in Alaska. Former fighter pilot Brad "Booger" Hachat's photo appears next to the poem "The Searcher," penned in 1987 as a going away gift. "To Live to Fly" was written for RAVEN FAC Mike Butler.
---
Many thanks to Grapevine Rotarian Carolyn Lease for taking these two photos of me yesterday at the Grapevine Rotary luncheon. Had a blast running into an old friend, Marvin Balvin – Realtor. Either I'm short or Marvin is tall… And yes, I do talk with my hands. wink emoticon A big thanks to Elaine Free-Roberson for the invitation and to Conrad C. Heede for recommending me to speak about my latest novel, Johnnie Come Lately. Such a nice and attentive audience and so warm and welcoming.
kathleen@kathleenMRodgers.com
www.kathleenMRodgers.com
Johnnie Come Lately
The Final Salute
Loiacono Literary Agency
Coming Up: Invited by editor of Southern Writers Magazine to write a 750 word piece about my journey to traditional publication for The Final Salute and Johnnie Come Lately. Editor Susan Lee Reichert called me after I responded to a post on Facebook about how to promote in the magazine. Over the course of our conversation, she offered me this tremendous opportunity to tell my story. The proposed piece is scheduled to run in the May issue with the possibility of a Q & A as a follow-up in the next issue.
---
2.1.15: Fort Worth Star-Telegram Sunday Book Section. "Meet the Author" blurb about Kathleen's book launch/signing at Barnes & Noble, Southlake, TX, 2.07.15 from 2-4pm, 1430 Plaza Place, Southlake, TX 76092 (Southlake Town Square).
---
Coming Up: Family Magazine: The Magazine for Military Families (500,000 circulation) will run an article about Kathleen M. Rodgers and Johnnie Come Lately in a future issue. Staff writer Barbara Castiglia read the ARC before conducting a telephone interview with the author 1.07.15. TBA
---
2.2.15: Interview on Book Q & As with Deborah Kalb. The interview took place by phone on 1.26.15 after Ms. Kalb read an ARC of Johnnie Come Lately. Deborah Kalb coauthored the book, Haunting Legacy, with her famous journalist father, Marvin Kalb.
---
Coming Up for 2.25.15   5 On: Q & A on Jane Friedman's popular website about writing and publishing. (Will post once interview goes live.) Kathleen is in the lineup here:
---
1.29.15 : Stars & Stripes columnist Terri Barnes praises Johnnie Come Lately in a second article titled "'Johnnie' comes marching." The story/part review is based on a telephone interview with Kathleen after the popular columnist read an ARC in the fall of 2014.  The story ran in all print editions worldwide on 1.30.15. Stars & Stripes will supply author with hard copy tear sheets.
---
11.26.14 Kathleen featured on author Geri Krotow's blog about sending books to the military.
---
10.10.14: Stars & Stripes columnist Terri Barnes interviews Kathleen M. Rodgers about her new book, overcoming struggles, and more… 
---
Spring 2014:  Kathleen and her agent, Jeanie Loiacono, appeared on the cover of Dispatches Magazine, the trade journal of Military Writers Society of America. The accompanying article on page 24 mentioned Camel Press and the forthcoming release of Kathleen's second novel, Johnnie Come Lately.
http://www.mwsadispatches.com/node/1676 
---
Book Clubs:
3.2.15 Facebook: Claudia's Book Talk has selected Johnnie Come Lately for group discussion on Monday, March 2, 2015 at 8:30 p.m. EST
"One of the book selections for the month of February is JOHNNIE COME LATELY by Kathleen Rodgers.
Every once in a while I come across a book that moves me deeply at the core of my very being. Johnnie Come Lately falls into that category with ease. This beautiful character study of the Kitchen family in Portion, Texas touches on so many issues we all can relate to at some level.
Our guided book discussion for this book is scheduled for Monday, March 2, 2015 @ 8:30 pm EST(7:30 pmCST, 6:30 pm MST, 5:30 pm PST) with author Kathleen M. Rodgers.
---