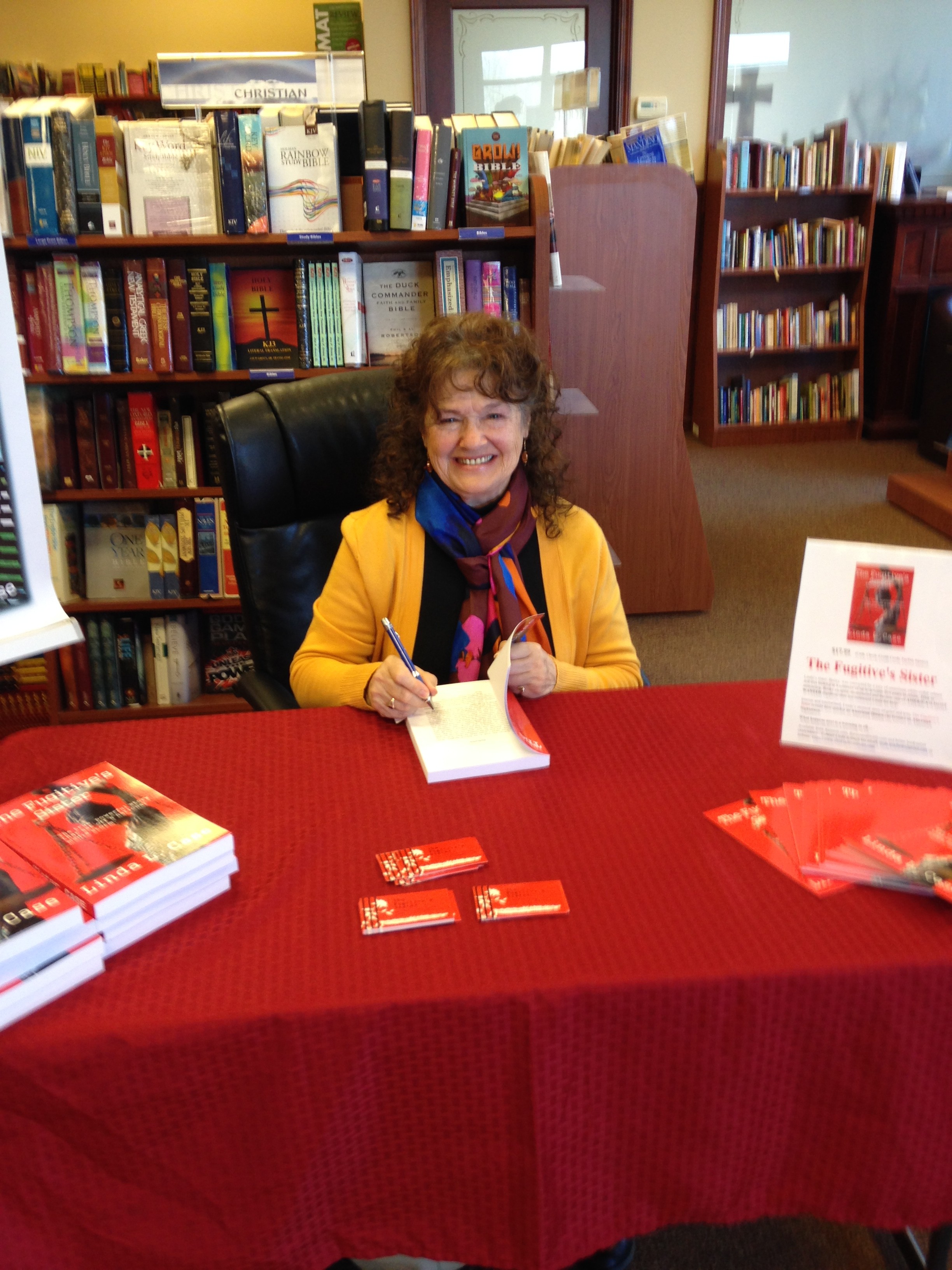 Photo by Jessica Nash
Represented by Jeanie Loiacono exclusively for the following:
Linda Case  Case Media The Fugitive's Sister  Facebook  Facebook Fan Page  Case Events  The New Book Review Q&A with Carolyn Howard Johnson 1/15/16   Shag Atlanta  LinkedIn
Linda L. Case is the former President/Owner of Case Accounting and Tax Service. She was featured in "A Salute to Women in Business" published by The Columbus Dispatch newspaper. She is a graduate of Ohio State University, life member of the Ohio State Alumni Association and current member of the Ohio State University Alumni Club of San Diego. While attending Ohio State, Linda was featured in the school newspaper, promoting the benefits of education.  She is a member of the International Women Writers Guild (IWWG), the Atlanta Writers Club and continues to promote her new career as a writer by participating in creative writing programs.  She is a past treasurer for the Public Accountants Society of Ohio, a past member of the International Toastmistress Club and a current member of the Downtown Escondido, California Toastmasters. Linda was born in Point Pleasant, West Virginia.  www.thefugitivessister.com
---
The Fugitive's Sister – Nominated for Georgia Author of the Year 2016 – nonfiction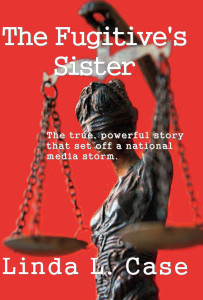 Published by Argus Publishing  The Fugitive's Sister Reviews  
David Clarke on Blog Talk Radio
Amazon  HPB  Hudson Book Sellers  B&N  BAM  IndieBound  The Book Depository  Waterstones  GoodReads  Amazon CA  Amazon AU  Amazon UK  Amazon Germany  Amazon Italy  Amazon France  Amazon Spain  Amazon Japan  FishPond  IndieBound  Smashwords  Wheelers
Becky and Linda 1951                                                   Rebecca (Becky) Parrett
"You have quite a story to tell. I can see this going to film, TV, or somewhere important. So many lives were affected by this."
– Randy Peyser, author of Crappy to Happy as featured in the movie Eat, Pray, Love.
Linda's sister, one of AMERICA'S MOST WANTED fugitives, contacts Linda for help. What happens next is Linda's true, never been told, story.
Linda made a promise to her brother, Dan, on his deathbed to take care of their younger sister, Becky, in his absence. Two days following Dan's funeral, Becky's company was raided by the FBI and shut down.  Ultimately, Becky was convicted by a jury of numerous white-collar crimes and was looking at a sentence of up to seventy-five years in prison for ponzi scheming $2.4 billion. Prior to sentencing, Becky escaped, disappeared, and became one of America's Most Wanted fugitives; then she contacted Linda for help.
Although Linda was raised to protect and support her family "no matter what", her dedication and commitment to her sister ultimately landed Linda in jail. As Linda struggled to stay alive and maintain her sanity behind bars, Becky was living the high-life in another country.
Intense and intertwined, Linda's unusual story of grief and loss, The Fugitive's Sister, reveals how quickly an American Dream can become an American Nightmare.
What happens next is a warning to all…
Loiacono Literary Agency is not responsible for the scheduling of authors, negotiations, or fees associated with the speaking engagements. You may contact the author directly to check availability @ linda.loophole@gmail.com .