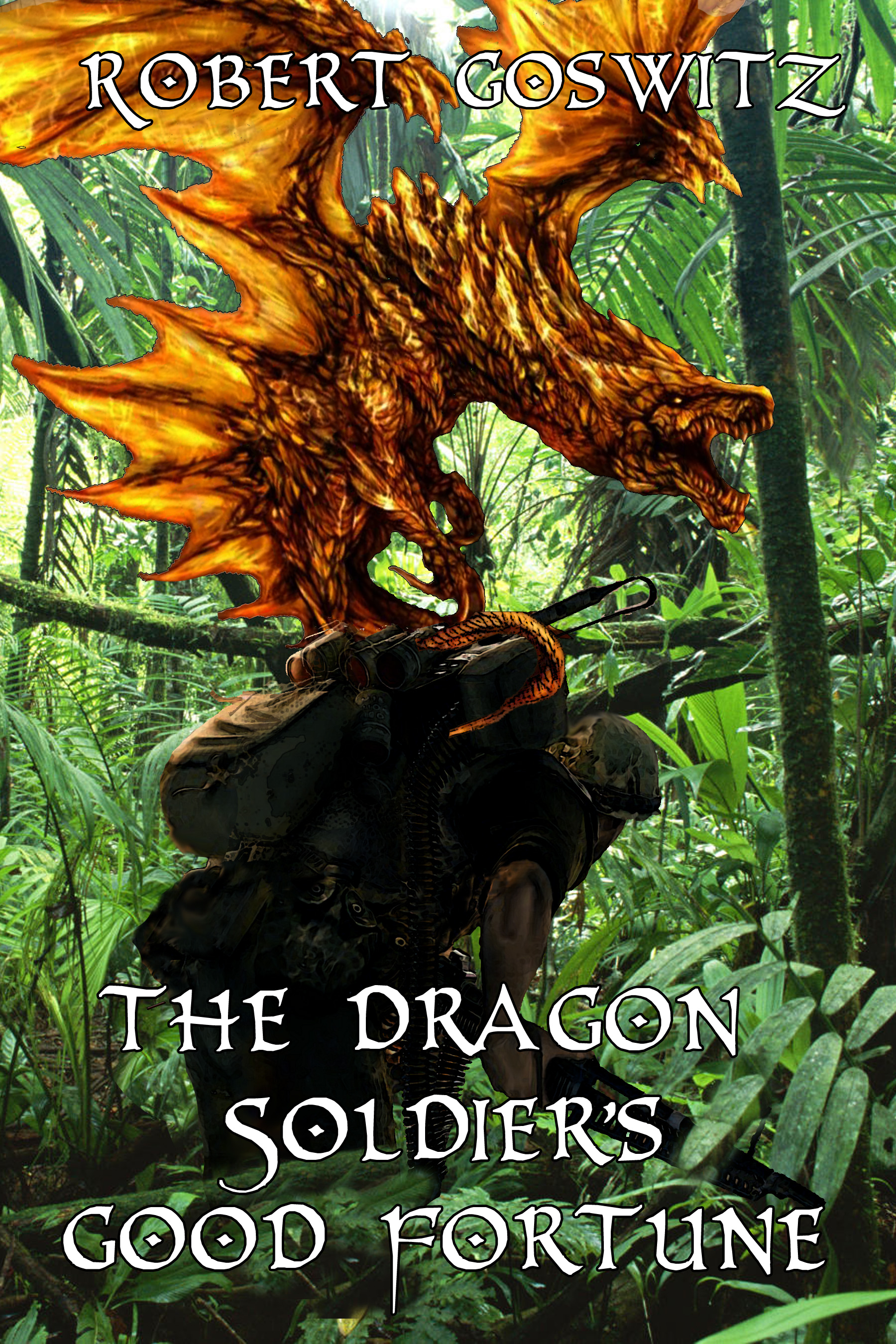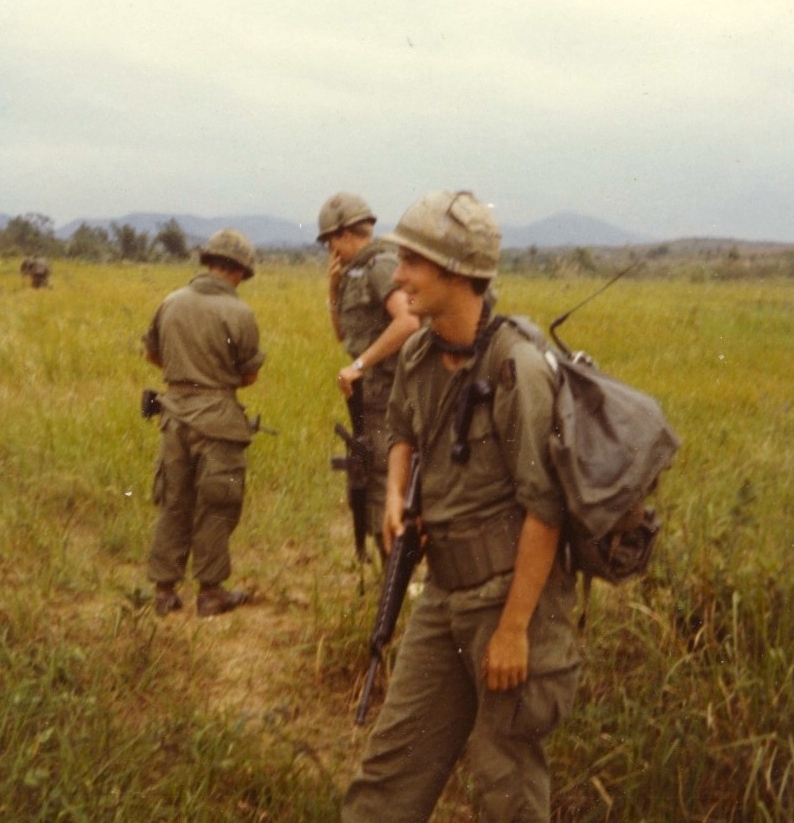 Robert Goswitz – Nam
The Dragon Soldier's Good Fortune Amazon Reviews
After six years of working on Dragon Soldier, I wondered how it would be received…
"Just finished the book. Awesome! I really enjoyed it. Keep writing!
***
Another reader offered comments as he read. "I just started reading it. The Spiritual Warrior theme is great! It goes way back in history." After thanking him, I said, "Yes, but Ed Lansky sort of stumbles on to his spiritual connection."
The reader smiled, "No, THE SPIRIT FOUND HIM!"
***
The following week he added, "I'm really into the dragon in your story. I can relate to it as a spiritual presence. I feel a spiritual presence in my life, the way Lansky feels the presence of the dragon."
***
"A one of a kind Vietnam War novel in the very best way! Combat is used to take the reader on a mystical and spiritual adventure where faith, trust, courage and belief are born and tested! This is not just a war story- it becomes a level of consciousness. I enjoyed this book immensely. Not a common story and certainly a much deeper reading experience than could be expected. The author truly delivers an inspirational story."
Reverend Bill McDonald, Founder of Military Writers Society of America, Author of Warrior: A Spiritual Journey and Alchemy of a Warrior, Minister, International Motivational Speaker, Vietnam Veteran
***
"Robert Goswitz's moving novel The Dragon Soldier's Good Fortune provides a unique look into the life of a soldier during the Vietnam War. The peculiar culture of US soldiers in Vietnam, the tensions, the camaraderie, the stress and difficult conditions are all brilliantly depicted. Goswitz's tale is an emotional journey that draws a reader into the soldier's inner world as he struggles to deal with the brutality of war. Woven into Goswitz's story are elements of Vietnamese folklore, in particular a dragon, which forms part of the main character, Ed Lansky's emotional landscape—a totem animal of sorts that appears when Lansky needs him the most. Perhaps the greatest value of this beautifully written story is the way it deepens our understanding of the ordeals soldiers face. Readers will inevitably come away with a greater empathy for all those who served our country, past or present."
Lara Strong, Author of Spirit of the Turtle
***
"This novel is like an onion, with layers of fleshy components being peeled back one at a time, getting sweeter the closer I get to the sprouted core. Even though it's a Vietnam War story, it reads more like a coming-of-age tale, closer to literary fiction than a war story. The war serves as background for Ed Lansky to become more than he ever imagined. The story is more like a memoir than a plot driven story. The thing that makes it work is Lansky himself. Once I got to know him and felt connected, I became absorbed in the story. I like the dragon, presented as part of the atmosphere, an aspect of Lansky's emotional landscape. The story draws me into this tale of a soldier's life; it's an inside view where the real conflict is internal not external. Rather than one conflict and resolution, the reader experiences a sequence of them, in many ways much more true to life."
Nathan B Childs, Author of A Gypsy Among Gypsies
***
"Ed Lansky, a mild-mannered, likable college graduate from Wisconsin, takes a leap of faith to serve in the Vietnam War as an infantry private when drafted in 1971 to avoid a lengthy eight-year officer commitment in the US Army. The Dragon Soldier's Good Fortune tells his story. Initially shuffled around units (not surprising in the army) Lansky ends up as a radio and telephone operator with Bravo Company in the 195th Brigade, the last unit to leave Vietnam. From the beginning, Lansky claims to be lucky, but is it more a case of something or someone watching over him? He struggles with the extraordinary stress, attempting to numb the horror of violence, racial tensions, confusion and fear through various vices of the time, until a senseless, accidental death on an ambush patrol snaps him back to reality and forces him to acknowledge his unpleasant emotions. He must move beyond his "Midwestern nice." It is then he begins the process of looking fear in the face.
"Although the book is fiction, the story is written by Vietnam veteran Bob Goswitz and contains plenty of truths. It moves beyond the clichés of the Hollywood Nam stereotypes, including descriptions of Vietnamese folklore and culture. It also provides glimpses of Lansky as a boy growing up in Wisconsin, including hunting "up north" with his father and attending Milwaukee Braves baseball games. And despite its dark, heavy subject matter, including the after effects of post-traumatic stress disorder, the book also contains hope, brotherly love, sacrifice, renewal, healing, and forgiveness. The crisp, fast-moving, descriptive writing style with plenty of punchy dialogue makes it a hard book to put down. The Dragon Soldier's Good Fortune deals with combat and culture issues unique to the men and woman of the Vietnam War, but also speaks to universal soldier realities shared by all who have served."
Jennifer Rude Klett, author Alamo Doughboy: Marching Into The Heart Of Kaiser's Germany During World War I 
***
"The Dragon Soldier's Good Fortune is an outstanding depiction of the Vietnam War told from Goswitz's personal accounts. To read this is to live it through his eyes time and again. We, who have not experienced war or have only served in the Armed Forces, will never truly grasp the continuous memories that bombards the tortured souls who have. The only way we may be able to empathize is to read such works of literature and garner a much higher respect for every man and woman who has ever served during times of war. I highly recommend all, from teens up, to read this and say thank you to next person you see in uniform for enabling you to live in safety and security as a US citizen."
CJ Loiacono, US Army veteran