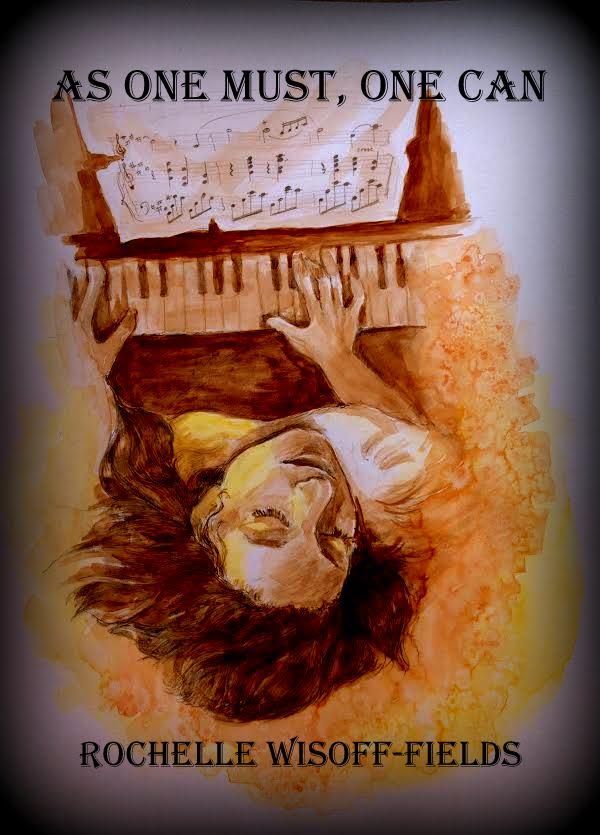 5 Stars Again! AZ golfer
This review is from: As One Must, One Can (The Havah Gitterman Saga Book 3) (Kindle Edition)
This is the 3rd book of the Hava Gitterman Saga and, like the first two, does not disappoint. In fact, while all three books are 5 star books and all great reading, this book leaves you feeling better about the Gitterman's story. Yes, there are still some difficult times, but you feel like the family no longer cursed with heartache after heartache but blessed with talent and love.
***
Excellent J Hays
This review is from: As One Must, One Can (The Havah Gitterman Saga Book 3) (Kindle Edition)
Once again, Rochelle Wisoff-Fields does not disappoint. "As One Must, One Can" is the final book of three about Havah and her family, and all in their circle. And once again this well-researched story breathes life into a time in our history that we seem to have largely forgotten. I love the strength of character that shines from each of the inhabitants here. They aren't perfect – none of us are – but they learn from their errors and grow stronger in the process. For the third time I found it very difficult to put down the book. I was compelled to keep turning the pages to see how any setbacks and problems were dealt with, and to watch as each found their purpose and talent. It was heartening as well to see that even with all the trials and tribulations they suffered they remained open-minded about others, no matter the difference in background or upbringing. This book can certainly stand alone, but I would still recommend reading "Please Say Kaddish For Me" and "From Silt and Ashes" for historical background. I can also say that this volume ends on a delightful high note that confirmed for me that their lives would continue on happily. And while I don't want to be a spoiler, some new characters near the end of the book have me hungering for a new story, delving into their lives as well. Highly, highly recommend this book.
Thoroughly engaging . . . a story of triumph over adversity.
By Lon As One Must, One Can (The Havah Gitterman Saga Book 3)
For those who have wondered what happened to the characters in the first two novels of this trilogy, an uplifting resolution is in store. For those who haven't read the first two, Wisoff-Fields does a seamless job of blending information from the previous two books. It was thoroughly engaging. The warm smells of the Jewish cooking I imagined kept me hungry as I read. It was tradition, and a story of triumph over adversity, full of interesting historical facts that enriched the narrative and provided a sense of authenticity.
***
One reader's assessment of the works of Rochelle Wisoff-Fields 
Caution, this author may be addictive. By JWF
As One Must, One Can (The Havah Gitterman Saga Book 3) (Kindle Edition)
This is the wonderful third book of a trilogy about persecution that begins in Czarist Russia and ends in Kansas City. I have read all three and they are the best-researched and well-written books I have had the pleasure of reading. Although this is not a book or genre I would choose, I could not put them down. As One Must, One Can keeps you guessing until the end as to the fate of characters and whether there is still justice or persecution of the beloved characters. If you enjoy reading, these books are an integral addition to your library. You WILL love, hate, laugh, and cry. Phenomenal author and one to continue following.
---
In As One Must, One Can, the third book in the Havah Gitterman series, Rochelle Wisoff-Fields once again takes readers on a historical and cultural journey, creating a world as seen through the eyes of her characters. Best of all, this story of love, joy, conflict, and fear kept me turning the pages and taught me many things about Jewish culture I might not have known otherwise.
~~Jan Morrill, author of The Red Kimono
---
Rochelle Wisoff-Fields gets a 5-Star rating for As One Must, One Can!
A Five Star Reading Experience! By Rev. Bill McDonald Jr.
As One Must, One Can (The Havah Gitterman Saga Book 3) (Kindle Edition)
Author Rochelle Wisoff-Fields captures the heart of the reader right from the beginning. As One Must, One Can is like moving prose and history through a time capsule.
Kansas City, Missouri becomes the canvas from which the author paints. She weaves words and phrases with all the colors of the human emotional rainbow with gentle hands and a compassionate heart. I found myself enjoying the reading journey as much as the story itself.
"As One Must, One Can" is about never giving up hope and always finding that light at the end of the tunnel of life. This is about the importance of not going into the darkness when times go bad. This book is both inspirational as well as entertaining. Truly a Five Star Reading Experience!
---
Rochelle Wisoff-Fields has outdone herself once again. For those of us who have fallen in love with sweet Havah and her whole family, she opened the voyeuristic door to experience their lives as if we are in the very same room with them—scents, sights, sounds, the essence of her warm and loving home, the pain she endures with her leg, as well as the persecution of being Jewish, the love of a child and redemption of one gone astray. In As One Must, One Can, Rochelle proves to us just that. We all have what it takes if we only reach deep enough and have faith and forgiveness. I am not able to praise her enough for the first two, Please Say Kaddish For Me and From Silt and Ashes, and yet she brings one more into the fray that leaves me breathless.