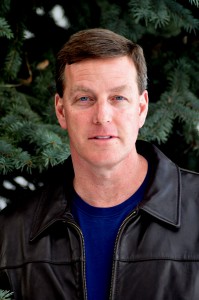 Represented by Jeanie Loiacono
Dudgeons and Daggers is the combination of Carnes' life experiences, history, and one heck-of-an imagination. He worked as a roustabout on an offshore gas platform, was a Green Beret in the US Special Forces, a teacher of twenty-two years, a public relations manager, a basketball coach, a husband and the father of two rowdy boys; all of which makes this novel ever so real. His first novel, Rasputin's Legacy, was published by Black Rose Writing, 2010.
---
Dudgeons and Daggers, a story of honor, glory, assassination, and espionage.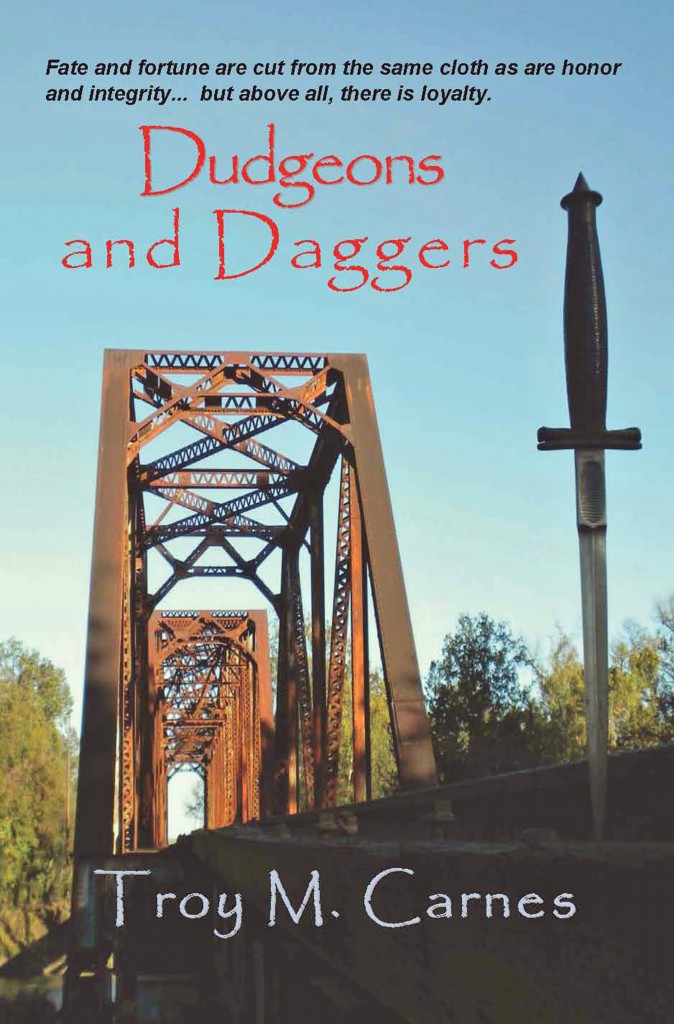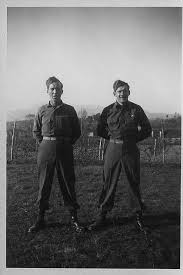 Published by Argus Publishing
Dudgeons and Daggers Reviews
A pact of honor and responsibility is taken on D-Day by William Dunavant and Alex Powe; both are expectant fathers who know they may not survive the invasion. Powe is captured, tortured and killed. Dunavant vows to keep his promise…and to avenge his best friend. Fourteen years later, Dunavant visits Powe's son, Nick, for the first time.  He tells the boy how his father died and reveals their lifetime agreement.  Nick is a natural sniper and considers his ability a gift, one he is fated to use.  Dunavant secretly guides Nick's career. He brings his daughter, Grace, to Nick's graduation from the Special Forces Qualification Course.  Eyes lock and another, much more personal pact is made. Grace Dunavant is an intelligent, driven young woman cut of the same cloth as her father.  She becomes suspicious of her father's role in events and confronts him finding a letter from Simon Wiesenthal regarding the search for a Nazi war criminal; the very one who killed Powe, Werner Krueger. Fate and fortune are cut from the same cloth; as are honor and integrity, but above all there is loyalty…
An excerpt from Dudgeons and Daggers

After they shot a while, Uncle Billy took a box out of the little duffle bag where he kept his ammunition and cleaning gear.  The box was wrapped like a gift, and a card taped to the side read, "Congratulations."  Nick opened it slowly, completely stumped by what it could be.  When he got the lid off, he saw it was a dagger of some kind.  The weapon showed some wear, but it was long and sleek with freshly-sharpened edges that gleamed on both sides of the slender blade.  The handle had shallow grooves, and the butt was shaped into a fiercely-pointed knob.  Like a fine rifle, it looked both beautiful and frighteningly lethal.
Now, on the sandbar, his lunch eaten, Nick pulled the dagger out of his pack and eased the blade from the leather sheath.  He began casually flipping it in front of him and catching it by the handle.  It was the first time he'd had it out on the trip, and Johnny immediately took notice.
"Where'd you get that knife?"  Johnny asked, spewing dried fruit from his mouth.  "Let me see that!"
Johnny was a zealous military buff.  His father had driven a tank in Patton's army during the war, and he had filled him with glorified notions of war.  Johnny read every book and magazine he could find on war, military history, and weapons.  The extent of his knowledge was impressive, and he was rarely wrong about any detail.
"Uncle Billy gave it to me last Friday," Nick answered.  "It was a graduation gift."
Johnny scurried up onto his knees in the sand.  He knew from their previous talks that Uncle Billy had been OSS and was still in some kind of special government unit.  It drove him mad that Nick had forbidden him to ask questions about him or tell anyone what he knew.
"Let me look at it," he demanded, snatching the knife away.
Nick enjoyed watching Johnny study the weapon.  He had planned this moment.  Just as he had imagined, Johnny's excitement grew as he read the manufacturer's markings.
"Do you know what you've got here?" he said almost shouting, "This is a First Special Service Force dagger, a V-42 Stiletto.  Nobody was issued these except the men in that unit.  There were only a couple thousand made."
---
Rasputin's Legacy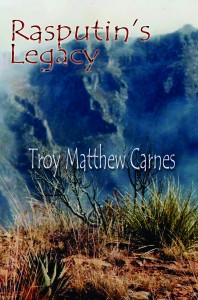 Published by Black Rose Writing
What if the two most ruthless mass murderers in history wanted you dead? Giorgi Lazarov is only a young boy, but he can predict the future.  Until recently, only one person on earth knew that Giorgi's remarkable gift was passed down from his famous grandfather Grigori Rasputin.  But now the two most dangerous men in the world know of his special power.  Adolf Hitler learns of him through SS Reichsführer Heinrich Himmler's most gifted witch, and Joseph Stalin finds out when an insane prostitute languishing in an asylum claims to have borne Rasputin's child.  She is in fact Giorgi's grandmother. Now, as the Nazi war machine invades the Soviet Union, launching the bloodiest conflict in human history, both Hitler and Stalin want him desperately.  They send their most capable assassins to find the boy and either claim his power for their cause or make certain that he does not live to be used against them.  When the Germans capture his village, Giorgi is separated from his parents, and he finds himself in a world of madness and utter evil where it seems there are only killers and corpses. The people of the Ukraine can see no hope for salvation, but Giorgi can see everything…
Loiacono Literary Agency is not responsible for the scheduling of authors, negotiations, or fees associated with the speaking engagements. You may contact the author directly to check availability @ tmattcarnes@gmail.com.