Book royalties to benefit Nana's House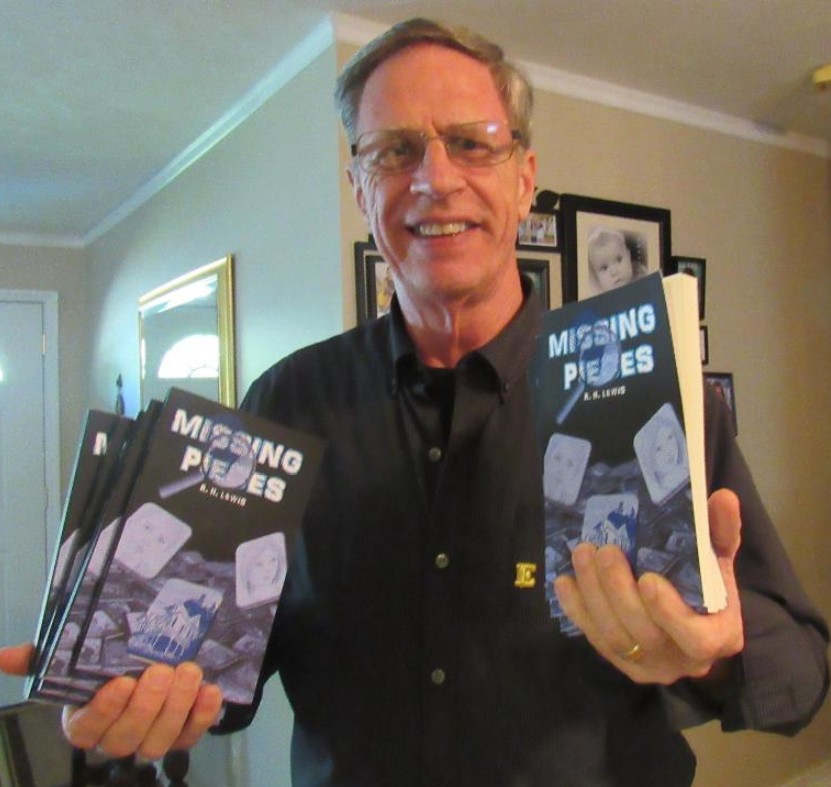 Author RH Lewis will be giving away 100 copies of his book Missing Pieces to those who give a donation to Nana's House, this Saturday at the Melbourne Square Mall. The Missing Pieces/Nana's House event is being promoted on 99.3 FM Lite Rock Mike & Mindy show, 107.1 FM, 920 Catholic radio, WMMB, and WFIT, as well as IndeCon. Lewis has been invited to speak on Inspiring Teachers Show @ ShowTeachers podcast May 1st at 4:30 EST. We will be discussing How Missing Pieces can lift up a classroom.
"Missing Pieces, while fictional, is laced with reality. The character Melvin Bramble is based on my stepfather who took pleasure in abusing my mother, my two brothers, and myself. Fortunately, I had a courageous mother, who on a cold winter's night loaded a car with her three boys and escaped that house of horrors. She had no job and no money, but she did have a sister who took us in while she looked for work. As you read this, thousands of families are going through the same nightmare as I did. Only for them, they have no place to go, no one to turn to, and no hope for escape. Maybe you are a member of one of those families. If you need a safe loving home for your children until you can get on your feet, contact Nana's House. Their Mission is to provide a safe, secure, loving home where children ages newborn to eleven-years-old can come and experience God's love. They can help you find the missing pieces and turn your negatives into positives."  RH Lewis

In Missing Pieces, an unconscious nine-year-old boy is rushed to an emergency room in Anchorage Alaska. A victim of a severe beating, he awakens with no memory of who he is or what his life was before that moment. Fearing for his life, philanthropist Betsy Fletcher changed his name to Jace Burke and placed him with a family in Florida. For six years, Jace grew up happy with his rambunctious step-sister Cailey. Through the years the two kept in touch with Ms. Fletcher, lovingly calling her Aunt Betsy.
But happiness turns to anger when Aunt Betsy is found dead in a small town deep in the backwoods of Maine. Jace and Cailey are convinced Aunt Betsy was murdered. But asking questions in a small town comes with grave consequences, and to prove murder may cost them their lives. As they dig for answers, dark, missing pieces of memories bleed into Jace's mind. Like ghost ships returning to a foggy port, each carries terror and fear. What he remembers he desperately wants to forget and what he can't remember he desperately needs to know. The truth is hidden in Aunt Betsy's haunted mansion if they can live long enough to find it.