Loiacono Literary Agency, takes on Linda Case's unforgettable memoir The Fugitive's Sister, a story of judicial corruption and illegal incarceration.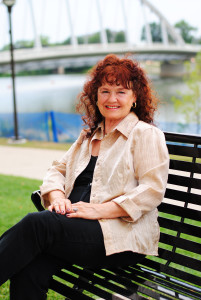 Linda Case's sister, Becky, is convicted of a $2.4 billion fraud scandal, then is allowed to fly to Arizona unaccompanied by federal marshals after the trial and escapes to another country. She contacts Linda saying she has proof of her innocence, which Linda takes to a "trusted" attorney who immediately turns her into the FBI, resulting in arrest for communicating with a felon.
The upcoming ABC mini-series Madoff!, with Richard Dreyfuss and Blythe Danner as Bernie and Ruth Madoff, emphasizes Madoff's Ponzi scheme and depicts a similar situation as Case's sister's. The only difference is that Madoff's was the "largest case in U.S. history of public-sector fraud" whereas Case's sister's was the largest case in U.S. history of private-sector fraud.
Even after fifty years, loyal fans of the 1960s television series, The Fugitive, still get together once a year to pay tribute to Richard Kimble, the Fugitive. And after more than twenty years, the 1993 movie remake starring Harrison Ford is still viewed constantly on television, Netflix, etc. The Fugitive's Sister could easily garner just as much publicity.
The Fugitive's Sister
Becky and Linda 1951                                 Rebecca (Becky) Parrett
Rebecca Parrett's Mexico Dancing Days Are Over: $1.9 Billion Fraudster Deported to U.S. – ABC News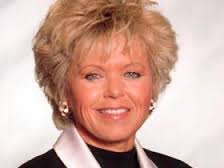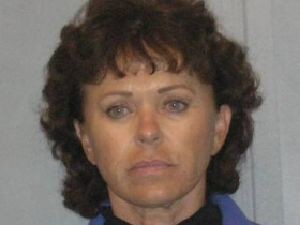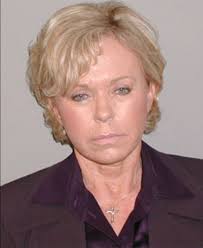 Rebecca S. Parrett, above after her capture, said yesterday that she went to Mexico to die.
"You have quite a story to tell. I can see this going to film, TV, or somewhere important. So many lives were affected by this."
–Randy Peyser, author of Crappy to Happy as featured in the movie, EAT PRAY LOVE
The Atlanta Journal-Constitution Sunday,Nov. 2, 2014
Linda Case's professional experience as the former President/Owner of Case Accounting and Tax Service provided the skills to painstakingly document court room proceedings, legal documents, personal letters and media coverage, including coverage by the Wall Street Journal and America's Most Wanted in the appendix, epilogue and text of The Fugitive's Sister, www.TheFugitivesSister.com
Case is a graduate of Ohio State University, life member of the Ohio State Alumni Association, and a member of the Atlanta Writers Club and the Toast Mistress Club. She is a past treasurer of the Public Accountants Society of Ohio.
An intense read, The Fugitive's Sister is a poignant reminder of how "The road to hell is paved with good intentions." This is the hell Linda Case lived through.
Represented by Loiacono Literary Agency www.loiaconoliteraryagency.com