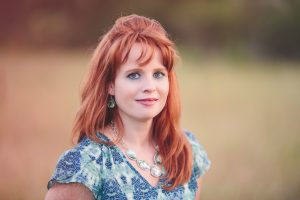 Represented by Jeanie Loiacono exclusively for the following:
 Amanda Matti  Matti Events  Matti Media
Amanda McEwen-Matti served six years in the U.S. Navy as a Russian Linguist and Intelligence Analyst. While deployed to Baghdad, Iraq she met and fell in love with her Iraqi translator. The two overcame numerous challenges and obstacles to be together and their love story is documented in Amanda's first book A Foreign Affair – a memoir of her experiences in Iraq and the fight to be reunited with the love of her life, Fadi. She holds a Bachelor's Degree in Political Science from Wilmington College of Ohio and is currently pursuing a Master's in International Relations. She began a career in journalism following her separation from the military in 2006 and returned to the Middle East where she documented the lives and experiences of Iraqi and Lebanese refugees living in Jordan to escape the turmoil in their respective countries.
Matti is currently working on Voicing the Eagle, which tells Fadi's story of serving as a local translator for U.S. Military and Government forces in Iraq from 2003 to 2009.
---
A Foreign Affair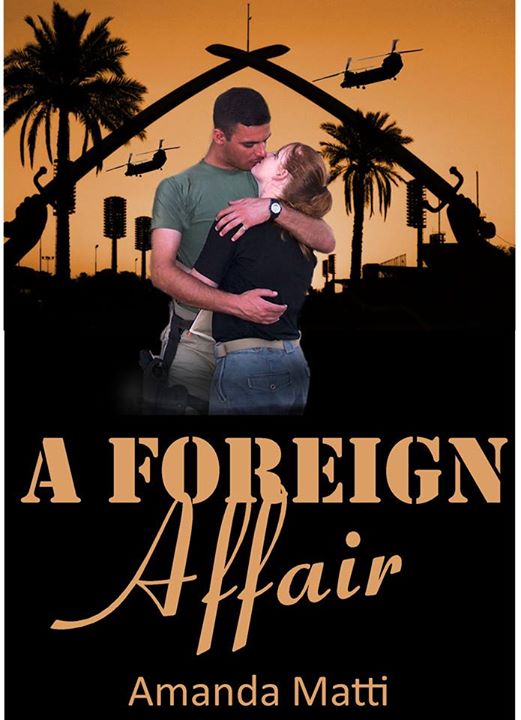 Published by Argus Publishing
Amazon  Amazon Germany  Amazon UK  Amazon CA  Amazon France Amazon Italy Amazon India  Amazon Spain  Amazon Japan KOBO  Scribd  Smashwords  B&N BAM  Waterstones Marketplace  IndieBound  Hudson Books  Angus & Robertson  FishPond  Smashwords  Powell's  Waterstones  GoodReads  HPB  KOBO  Scribd
A Foreign Affair book video    A Foreign Affair Reviews
In the summer of 2005, twenty-two-year-old U.S. Navy Intelligence Analyst Amanda McEwen voluntarily deployed to Baghdad, Iraq to assist in the reconstruction efforts of the new Iraqi government that emerged following the fall of Saddam Hussein's regime in 2003. She arrived in Iraq physically and mentally prepped to face the horrors of a bloody war. What she wasn't prepared for was to fall in love with someone "on the other side".
For Amanda and her twenty-three-year-old Iraqi translator, Fahdi, it was the clichéd love at first sight. There were instant sparks and a passionate romance quickly ensued. As the summer progressed their love grew. While serving together on the front lines assisting with intelligence operations in support of U.S. Marines battling Al-Qaeda near the Syrian border, both were convinced their relationship was more than just a summer fling – they knew they were soul mates.
Amanda knew she would probably have to choose between Fahdi and her career, but when their relationship became public she was shocked to find herself a suspect at the center of an international espionage investigation. She was accused of treasonous activities and Fadi was suspected of possible links to terrorist organizations. Amanda not only stood up and fought for love but also for justice in the face of a blatant double standard. She knew that had their genders been reversed such a vehement demonstration in the name of safeguarding U.S. national security would have never occurred.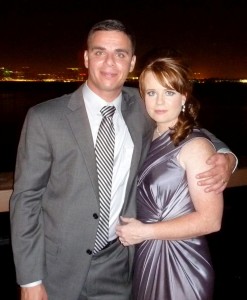 This is a true story of romance, scandal, heroism, spies, violence, and, above all, an epic love that overcomes impossible odds and adversity. It showcases the extreme lengths two people are willing to go through in order to be together and proves that issues of geography, politics, and even diametrically opposed cultures mean nothing to the human heart.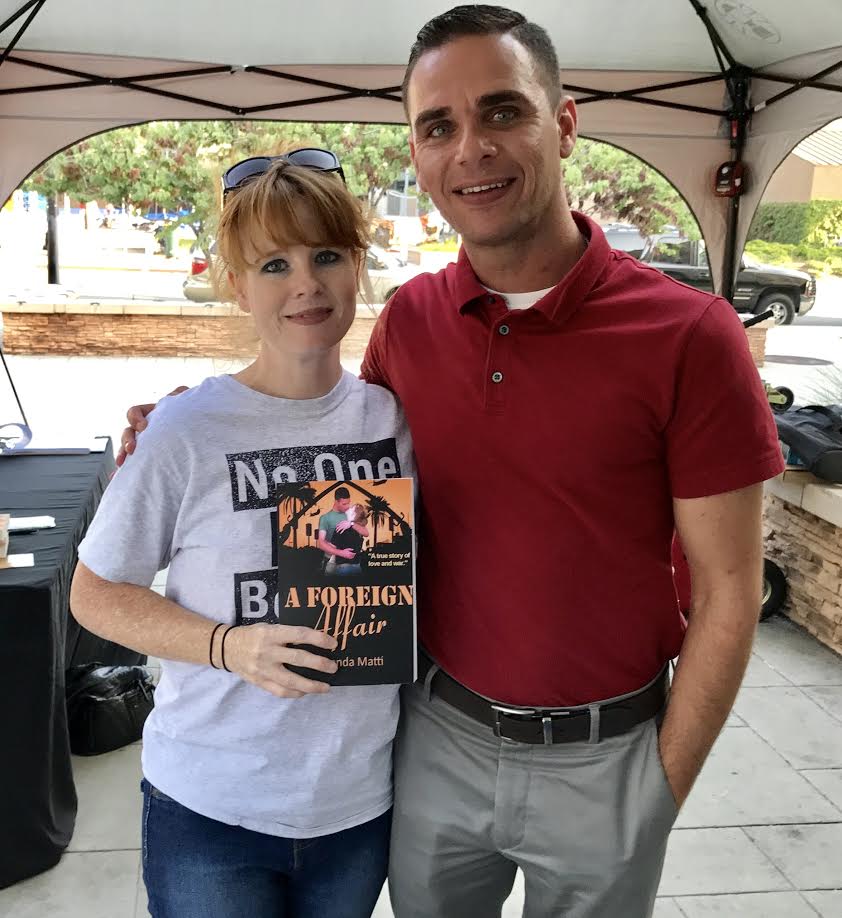 Praise for A Foreign Affair
"Amanda Matti says that the universe has a way of balancing things out. If the pain you suffer is equal to the joy you experience, then Amanda and her husband Fahdi are living proof of that. Their amazing love comes with a heavy cost. As a young NSA agent, Mandy is bound by policy to avoid personal relationships with Iraqi nationals, but true love doesn't always come when or where it is convenient. Mandy and Fahdi fell deeply in love.
"When jealousies and resentments lead to the exposure of their relationship, both the U.S. and Iraqi governments work to keep the two lovers apart. Threatened with espionage charges and faced with imprisonment and torture, the two fight their way through the hardships to finally have what everyone wants in life—happiness. Matti tells the riveting story of life in war-torn Iraq and the battle to keep from losing the one person she loves more than life itself. It is a heart-wrenching tale of devotion and perseverance that reminds us that even in some of the darkest places love can find a way."
— Caroline Giammanco, author of Bank Notes: The True Story of the Boonie Hat Bandit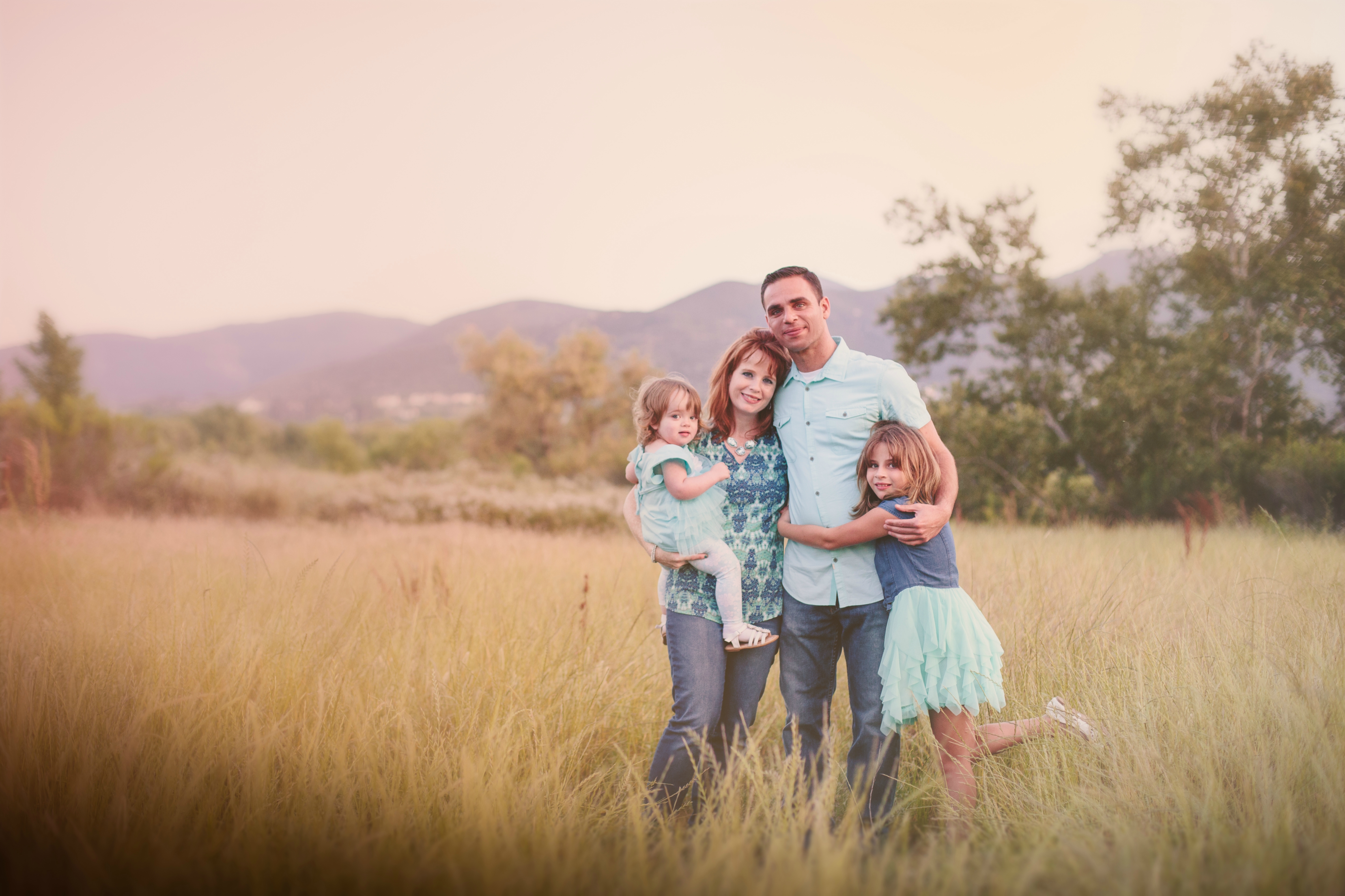 ______________________________________________________________________________
Voicing the Eagle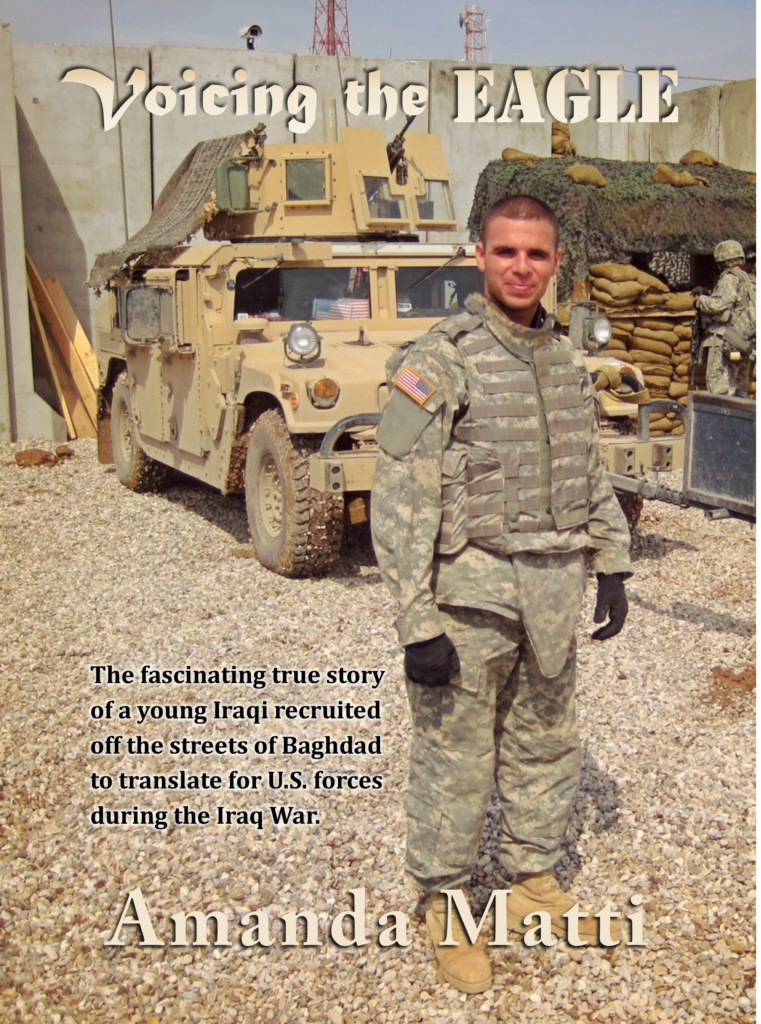 Published by Argus Publishing
Amazon  Amazon AU  Amazon UK  Amazon CA  Amazon DE  Amazon FR  Amazon IT  Amazon ES  Amazon IN  Amazon JP  B&N  BAM  Waterstones Marketplace Hudson Books  IndieBound Smashwords  Powells KOBO Scribd  GoodReads
The extraordinary true story of Fahdi Matti, a young Iraqi translator, who served as an interpreter for the U.S. military throughout the course of the Iraq War. In his own words, Fahdi recounts his experiences of going from life as a twenty-one-year-old, upper-middle-class student at the University of Baghdad to being recruited right off his neighborhood street to serve as an interpreter for a U.S. Army unit just days after the fall of Saddam Hussein's regime.
Over the next three years, Fahdi goes on to translate for U.S. drill sergeants training new Iraqi Army recruits in Ramadi, serves alongside the Marines during the Battle of Fallujah, and eventually lands a position as a linguist with Iraq's newly formed national intelligence agency in Baghdad. Along the way, he suffers combat injuries, faces the challenges of integrating with American military members while living on U.S. bases, and eventually falls in love with an American service member. A de facto prequel to Matti's Iraq War memoir, A Foreign Affair, Voicing the Eagle is a unique, firsthand perspective on one of the United States' most controversial foreign conflicts.
***
Voicing the Eagle is an eye-opener! I am so glad Amanda Matti wrote the prequel to A Foreign Affair. Now we know what happened to Fahdi before they met. More people should know what life was and is really like in Iraq. Most think terrible things about those in the Middle East when they are just like the rest of us with dreams and goals, love their children, want to have the freedom to education and religion, career aspirations, and PEACE. Fahdi is such a brave man on so many levels, and a great husband and father. We get to hear in his own words about the trials, hardships, being shot, and how he helped his country and the United States as a translator. Well written and real page-turner.
Loiacono Literary Agency is not responsible for the scheduling of authors, negotiations, or fees associated with the speaking engagements. You may contact the author directly to check availability@ mandymatti@gmail.com .