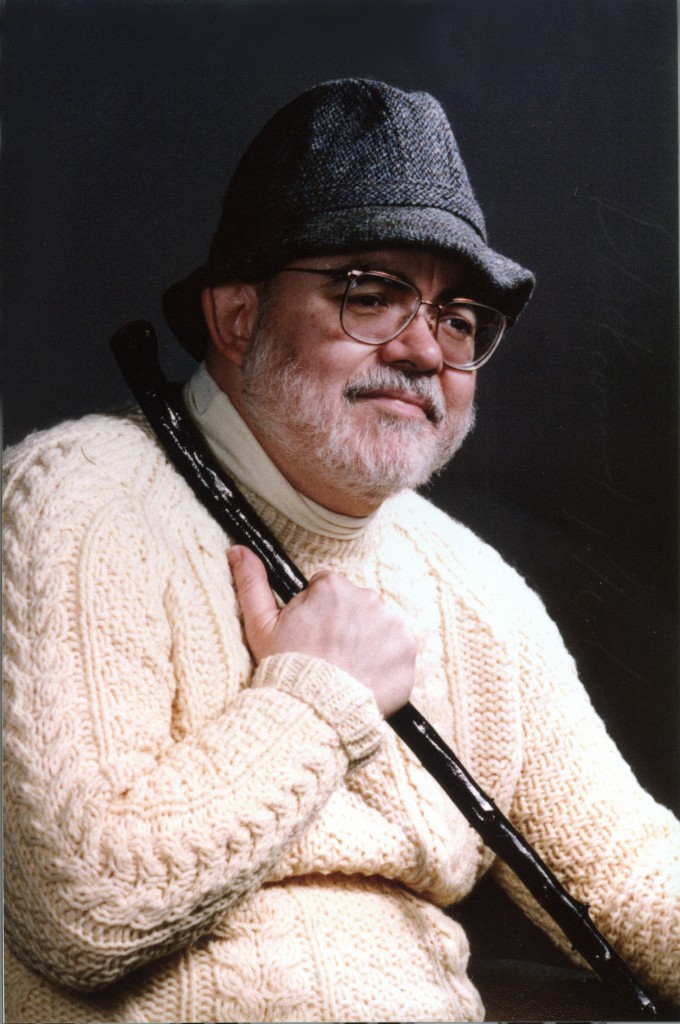 Represented by Jeanie Loiacono
www.blackwood.org  The New Book Review Q&A with Carolyn Howard Johnson 12/22/15
Dr. Bob Blackwood earned a PhD in English Literature from Loyola University in 1972 with a dissertation on Shakespeare's "Coriolanus." He taught English, Literature, Film Study and Photography at Wilbur Wright College in Chicago until 2000, when he took an early retirement. For over forty years, he has continued to review books on film criticism and film history for Choice, the magazine of the American Library Association.
His nonfiction, From the Silent Era to "The Sopranos": Italian American Gangsters in Trend-Setting Films and Television Shows (Publish America, 2006), contains critical commentary on the major Italian-American gangster films and TV shows and biographical data on the actors from The Black Hand (1906) to The Sopranos (1999-2005). Early 1930s sound films include Little Caesar, Scarface; from the 1940s—Kiss of Death, Key Largo; from the 1950s—Guys and Dolls and Some Like It Hot; and from the 1960s—The St. Valentine's Day Massacre, and The Brotherhood…among many others. Special chapters were needed for Martin Scorsese's films (Mean Streets, Goodfellas, Casino) and Francis Ford Coppola's films (The Godfather trilogy, The Cotton Club). The analysis includes seventy-seven contemporary films, such as: Thief, Prizzi's Honor, Miller's Crossing,Married to the Mob, True Romance, Bugsy, Out for Justice, Bullets Over Broadway, Get Shorty, Gotti, Donnie Brasco, Analyze This, and A History of Violence. Mentioned television shows include The Untouchables, Crime Story, Wise Guy and The Sopranos with an episode guide.
Since 1965, Blackwood has been writing film reviews for various publications, such as The Chicago Seed, Kosmozodiac, La Parola del Popolo, The Leader Newspapers, The Near North News from 1995-2002, and The Columbia River Reader (Oregon/Washington) from 2008-today. At Wilbur Wright College, he created the Literature and Film course.  In addition, he has worked as a photojournalist and correspondent for Fra Noi (Chicagoland's Italian American Voice) from 1989-2004. Blackwood served as President of the International Press Club of Chicago for 2006 & 2007. He was also the editor of the College Union Voice, the newspaper of the Cook County College Teachers Union, AFT Local 1600, and the union's webmaster and head writer/editor & photojournalist 2001-2012. In the last fifteen years, he has attended, moderated and participated in panels on film and/or literature at various SF and fantasy conventions throughout North America. Bob began reading the James Bond novels in the 1950s and is a life-long devotee of Ian Fleming. He has also co-authored two books with Dr. John Flynn: Everything I Know About Life I Learned From James Bond and Future Prime: Top Ten Science Fiction Films (Library Tales Publishing, 2015).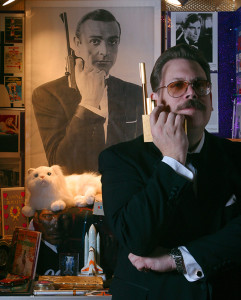 John Flynn
Everything I Know About Life I Learned From James Bond 
by John Flynn and Bob Blackwood
Published by Open Road Integrated Media
Who has not heard the words, "Bond, James Bond" or "Martini shaken, not stirred"? Most of world knows of James Bond and/or has seen one or all of his movies. Some of us are addicted; men mimic him and women dream of being a 'Bond girl'.  From Sean Connery to Daniel Craig, each one has given us thrills and glimpses of the secret world of spies. Saving us all from certain doom dished-out by fiends such as Blofeld or Goldfinger, and just recently Silva, Bond risks all and still gets the girl(s). We line-up at the theatres to see him larger-than-life, hanging on his every word and gesture.
In this 'honorarium of Bond', Flynn and Blackwood have revealed all the nuances of each movie, character, automobile and Q gadget from Dr. No to Skyfall. The 'whys' and 'hows' are fascinating.
John L. Flynn, Ph.D. and Bob Blackwood, Ph.D. have done years of research (enjoying every millisecond) on James Bond, 007. They claim the title as how they have lived their lives, asking themselves, "What would Bond do in this situation?" Both have decades of literary and publishing experience and vast knowledge of the cinema.
Loiacono Literary Agency is not responsible for the scheduling of authors, negotiations, or fees associated with the speaking engagements. You may contact the author directly to check availability@bob.blackwood@comcast.net.