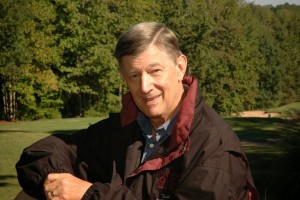 Represented by Jeanie Loiacono
www.buzzbernard.com  Bernard Events  Buzz Blog  Bernard Media  Facebook
Vice President, Southeastern Writers Association
member, International Thriller Writers
member, Atlanta Writers Club
member, Willamette Writers
Bernard is writing from vast experience. He has a B. S. in Atmospheric Science, University of Washington, was a Weather Officer in the United States Air Force Reserve 1963-1996 (two tours in Vietnam 1965-1966), Meritorious Service Medal 1993, flew with Hurricane Hunters 1995, received the Legion of Merit 1996, and worked as a meteorologist and defense contractor 1968-1996. Bernard's other published works include: Weather Watch (1979, Walker and Company), The Greenhouse Effect (1980, Ballinger Publishing Company/Harper Colophon Books), The Travelers Almanac–North America (1987, The Riverdale Company), The Travelers Almanac II–Europe (1991, The Riverdale Company) and Global Warming Unchecked (1993, Indiana University Press). He has written four thrillers for BelleBooks: EYEWALL, PLAGUE, SUPERCELL, BLIZZARD, and CASCADIA.
He has also won numerous awards for both nonfiction and fiction from the Southeastern Writers Association (SWA) and the Atlanta Writers Club (AWC).
In 2005, a short story, "Oregon Grinder," was granted an honorable mention in the Lorian Hemingway Competition.
---
Eyewall 
In 2008, the original version of Eyewall was awarded first place in the SWA novel competition.
At the 2010 Southeastern Writers' Association Conference, Eyewall took first place in Sci-fi and in Novel .
Nominated for Georgia Author of the Year 2012 – Fiction Novel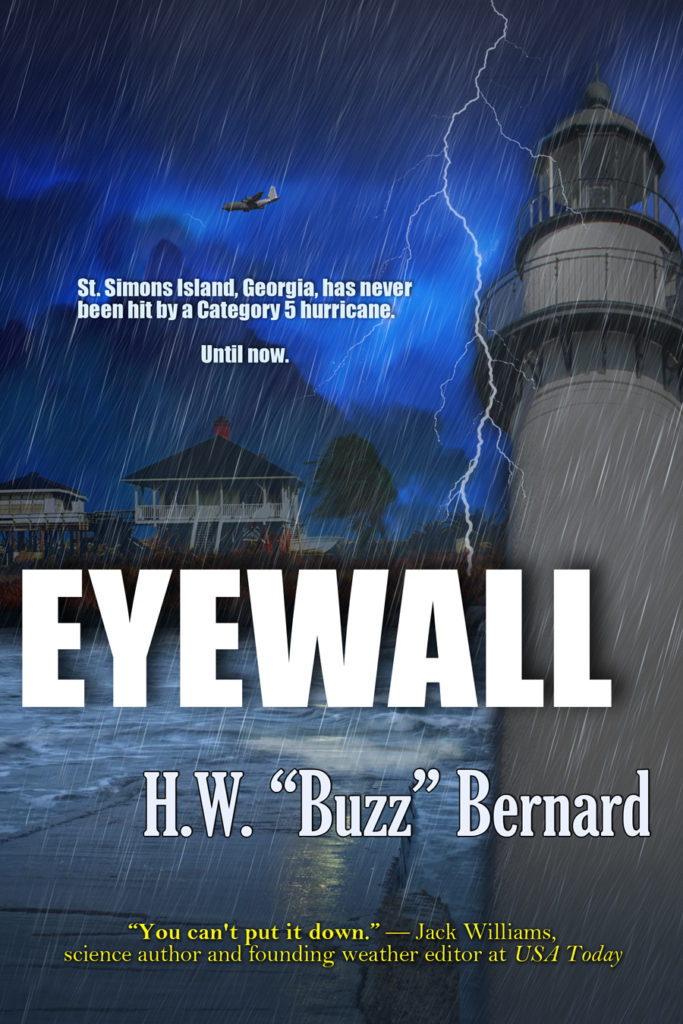 Published by BelleBooks  
Hurricanes 101 National Geographic
Eyewall is to St. Simons as Jaws was to the New Jersey shore.
Buzz Bernard's Eyewall is an action-packed novel depicting a category five hurricane that originally is predicted to make landfall around Hilton Head Island, South Carolina, but is discovered instead to be headed for St. Simons Island, Georgia, a barrier island with a population of over 40,000, who have not been forewarned…and it's Labor Day Weekend.
An Air Force Hurricane Hunter's crew, a hurricane expert at the Atlanta-based Natural Environment Television Network, and a family trapped on St. Simons Island all have one thing in common: Hurricane Janet. The unimaginable has just been predicted!
---
PLAGUE
Nominated for Georgia Author of the Year 2013 – Fiction Novel  
Winner 2014 EPIC eBook Award for Suspense/thriller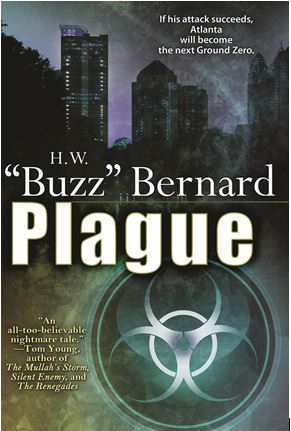 Published by BelleBooks  
Inside an Ebola Clinic in West Africa National Geographic
In 2008, a congressional commission warned, "…given the high-level of know-how needed to use disease as a weapon to cause mass casualties, the United States should be less concerned that terrorists will become biologists and far more concerned that biologists will become terrorists."
In a remote part of Siberia, a lab dating back to the cold war is still active. In its depths are the deadliest viruses known to man. Barashi has his own plans for them; a diabolical one that would affect the world and trump 9/11…
---
SUPERCELL
Semi-finalist for Georgia Author of the Year 2014 – Fiction Novel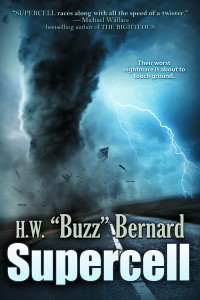 Published by BelleBooks
Tornadoes 101 National Geographic
When Chuck, a meteorologist, ventures out on his own to form a company which does storm chasing, the big bucks roll in until lightning strikes…literally. Out of work and living in a dive, he is approached by Hollywood with a million dollar deal: lead cinematographers to a violent EF-4 or -5 tornado. But they are not the only ones striking it rich with twisters, a brotherly pair of thieves are looting and killing immediately after tornadoes. Throw in an undercover FBI agent and Chuck's son, a former Green Beret who is a less-than-willing participant, and you have non-stop, breath-catching, chill-bumps-all-over-your-body excitement page after page.
"Buzz Bernard has succeeded in writing a captivating book that not only helps inform people about severe thunderstorms and tornadoes, but gives a glimpse into the challenges, frustrations, dangers, and, sometimes, successes of storm chasing. He has woven this into a drama filled with interesting characters and an exciting plot."
— Greg Forbes, Severe Weather Expert, The Weather Channel
---
BLIZZARD 
Nominated for Georgia Author of the Year 2016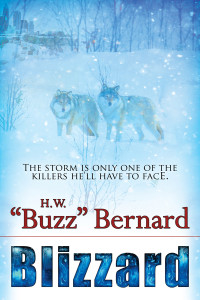 Published by BelleBooks 
Watch the Haunting Beauty of the East Coast Blizzard
Everyone laughs at what southerners call a "snowstorm."  A half-inch of the white stuff, and Atlanta panics.
No one's laughing this time.
A freakish combination of weather elements surpasses even the experts' predictions. Suddenly much of the upper South is covered in several feet of snow. There's never been a storm like this in the region before. Never in recorded history.
For Atlanta executive J.C. Riggins, the storm is only one of the killers he'll have to face.
In a desperate bid to save his job, his company, and quite possibly his young son's life, Riggins must transport a defense contract to North Carolina. The deadline can't be missed. With airports and roads closed, Riggins sets out in an SUV through a stunned countryside where no one can help him if trouble happens. Which it does, the moment a dangerous criminal joins him for the ride.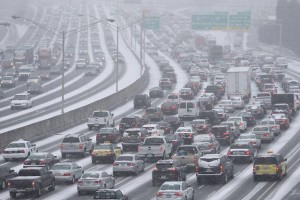 There's also conflict at The Natural Environment Television Network (NE-TV) in Atlanta: do they go public with a prediction of an historic snowstorm or not; be the first to cause mass chaos either way?
And then there are those affected by the white, fluffy stuff: some are involuntary victims and others have chosen to battle Mother Nature.
Life goes on either way…or does it?
Naive or nefarious?
---
Cascadia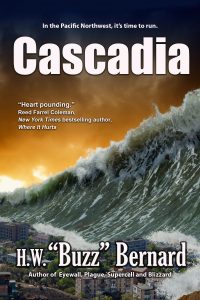 Published by BelleBooks
Tsunamis 101 – National Geographic
Is the Northwest overdue for a huge quake and tsunami, or will the region remain safe for hundreds of years yet to come?  No one knows…or does someone?
Dr. Rob Elwood, a geologist whose specialty is earthquakes and tsunamis, is having nightmares of "the big one," which are way too real to disregard. His friend, counselor and retired reverend does not think he is nuts. Just the contrary, he believes them to be premonitions to be taken seriously.  No one else does, however, even after a press conference.
Some live to regret it, most don't.
In addition to this storyline, we have a remorseful, retired fighter pilot who is attempting a twenty-five-year-old late apology and Neahkahnie Johnny who has been in search of a legendary treasure chest, buried since the late 1600s, most of his life.
All are about to live Rob's nightmare.
Loiacono Literary Agency is not responsible for the scheduling of authors, negotiations, or fees associated with the speaking engagements. You may contact the author directly to check availability@ hwbernard@att.com.