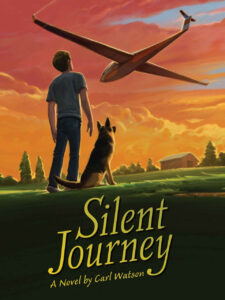 Silent Journey Reviews
Another incredible book, authored by my Dad. Silent Journey is scheduled to hit bookstore shelves next year!
This story incorporates some of my brother's childhood experiences and brings them to life in an amazing adventure. There is action/adventure/challenges and heartfelt love between a boy, his family and his dog.
I guarantee Scott, the main character, will pull you into his life. Every human emotion is eloquently illustrated and expertly inserted into every challenge he has to endure. There is excitement, achievements, seriousness, laughter, and sadness all compiled together in this remarkable book. I can't wait until it is officially published and available for purchase. Stay tuned, and I'll provide updates as they come.
♥ Linda Knight