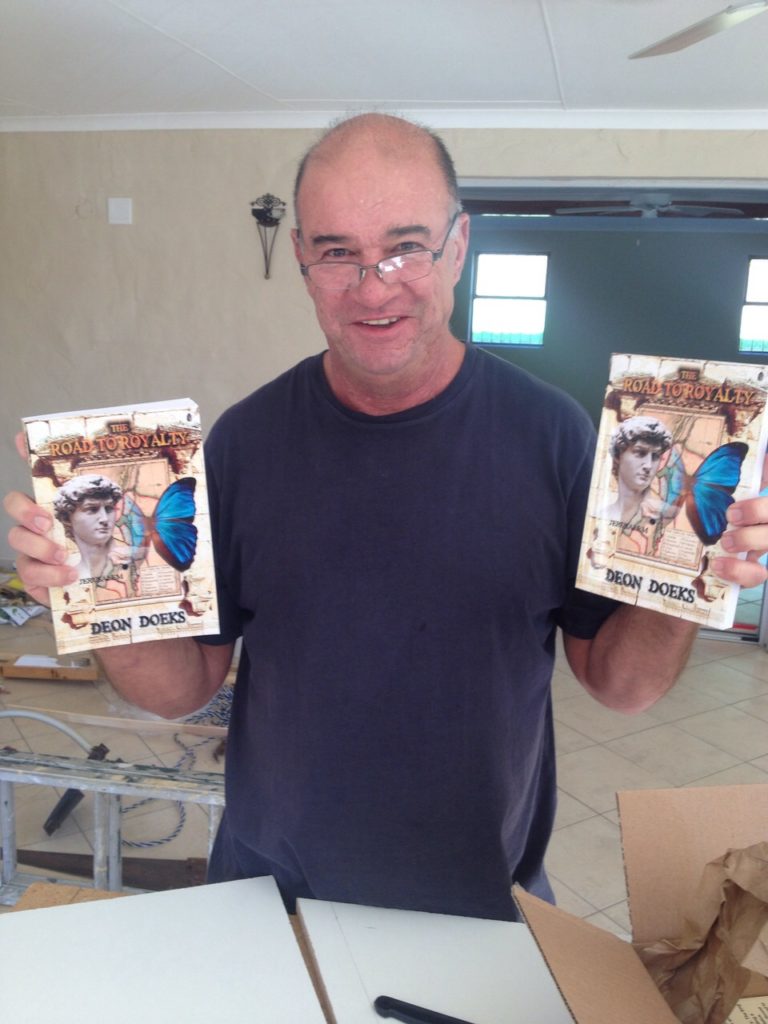 Represented by Jeanie Loiacono
Born and schooled in Johannesburg, the largest city in South Africa, Doek's tertiary education was in the technical field (electronics). In his late twenties he started a manufacturing company (timber windows and doors) and ran this for twenty odd years. In 2004, he and his family moved to a small village on the coast to maximize quality time; commuting one week a month to the city for business. Three years ago he closed the business to devote more time to his writing, his family, and to live in a place called Wilderness.
The Road to Royalty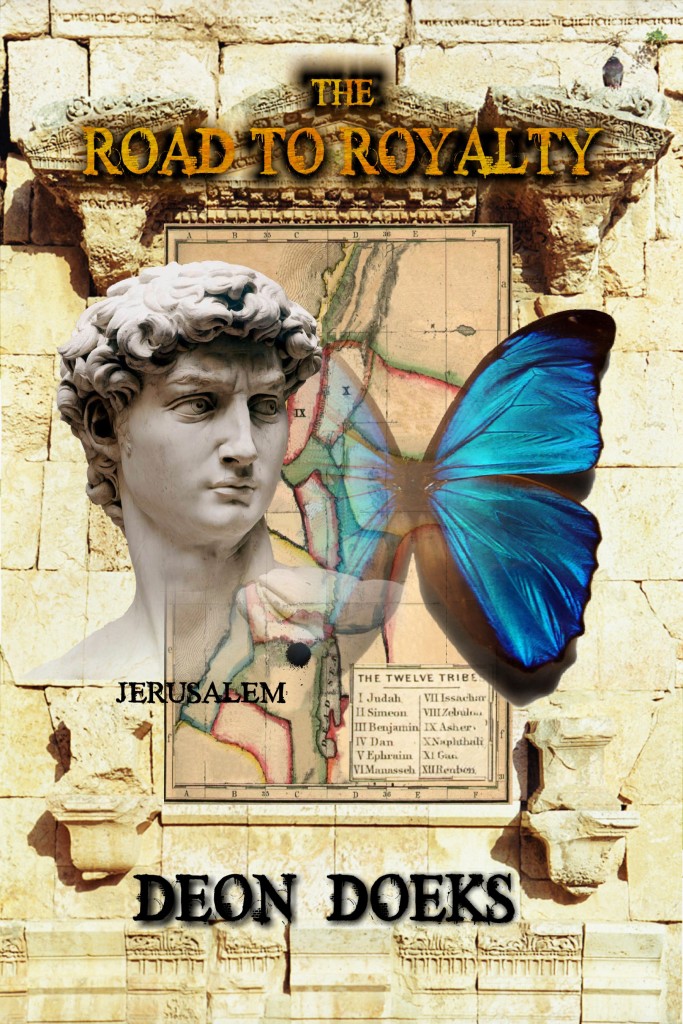 Published by Argus Publishing   The Road to Royalty Reviews
Although you may think David did all for God, his love for Michal was the driving force that led him back to Saul's house. Yes, he conquered for God and his king, but he wanted Michal more than any other woman. Doeks' depiction of David shows us he was indeed only human. What a story!
When the destiny of the good threatens a dynasty of evil…
Saul, an arrogant egocentric king spirals Israel into spiritual defiance and political chaos. Amid the unrest a Greek trader chases prosperity as bronze gives way to the Iron Age. He befriends an idealistic young priest and teaches him the first forms of linear writing. Together the two men witness one of the most prolific adventures of the ancient world.
As a young boy David saves Israel from slavery. The king runs him through the ranks of his army, breeding a fearless warlord whom Israel elevates to hero status. Jealousy grips the king as David is a threat to his throne and hate drives him to plot his death. David is betrothed to the king's daughter but their fairytale romance is tainted with blood and woven with deceit as her father manipulates circumstance. Exposed, their lives are threatened in a sequence of gripping events that plot the road they are made to endure before David is anointed to reign as Royalty.
In a world where the evil of a dynasty freely unleashes the wickedness of its king, love rises above circumstance, honor above deceit, and trust is the adrenalin that runs through this heroic tale of how a shepherd boy became a king.
Loiacono Literary Agency is not responsible for the scheduling of authors, negotiations, or fees associated with the speaking engagements. You may contact the author directly to check availability @ dclkvdm@iafrica.com.