Battle Hymn of the Republic Reviews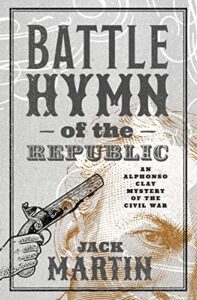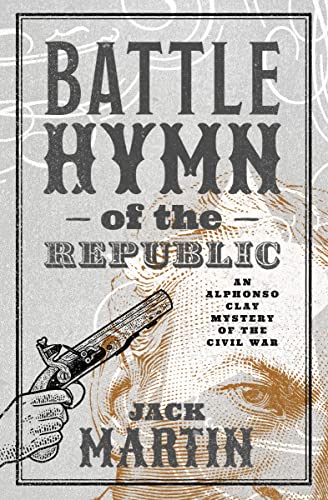 Jack Martin Never Disappoints
By patricia
I found the first book by a fluke, loved it, and searched for any other books by the author. Although as the books progress, they get a bit more violent. I do recommend his earlier books, they do catch and hold your attention.
***
Damn good!
Jack Martin nails it every time! He 'gets' the characters and makes them so real – most were real people. Alphonso Clay and Duval are a match, one that ignites unusual frenzies. Their friend Ambrose Bierce was a newspaper reporter in San Francisco. When you get to the end of each of Martin's books, he tells you short stories about each of the characters. Amazing insights to people we only know from what they chose to teach us in school. I cannot wait for Battle Hymn of the Republic, the last in the Alphonso Clay Mystery Series. It is sure to be just as fantastic.
***
Must Read!
By T. Graziano
Jack Martin's Civil War mysteries rank among the best historical fiction. This latest in the Alphonso Clay series is no exception. The meticulously researched war setting is rich with historical detail and intrigue. The fictional characters are driven by motives of the times, displaying Mr. Martin's skill with characterization. Of course, Alphonso Clay stands out, as he learns more about his own peculiar background during the hunt for a traitor. Mr. Martin's attention to detail and vivid writing bring this brutal period of American history to life.
***
The most enjoyable historical fiction I've read in years!
By Heather W.
I have now read all four Alfonso Clay mystery novels and each one builds on the characters first introduced in Martin's first novel, John Brown's Body. Jack Martin knows his civil war history and expertly uses undocumented history lapses to place his fictional characters at the scene of actual events. As today marks the anniversary of the assassination of President Lincoln, you will enjoy reading Martin's Battle Hymn of the Republic for a look into a little-known conspiracy that could have taken our nation in a much different direction.
Great reading for history and fictional readers everywhere!