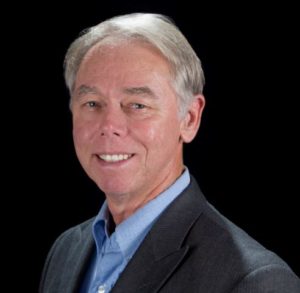 Represented by Jeanie Loiacono exclusively for the following:
JJ White  Facebook Author Page  LinkedIn  Twitter  Goodreads  White Media  JJ White Writing Awards
White is the author of Prodigious Savant (2015), Deviant Acts (2015), and Nisei (2016); all published by Black Opal Books. He has written over two hundred short stories, had articles and stories published in several anthologies and magazines including, Wordsmith, The Homestead Review, The Seven Hills Review and The Grey Sparrow Journal. "The Nine Hole League" was published in the Sherlock Holmes Mystery Magazine, Volume 14. He has won awards and honors from the Alabama Writers Conclave, Writers-Editors International, Maryland Writers Association, The Royal Palm Literary Awards, Professional Writers of Prescott, and Writer's Digest. He was recently nominated for the Pushcart Prize for his short piece in The Grey Sparrow Journal.
White's short story, "In Nobody We Trust," won the St. Martin's Press "Who Can You Trust" contest. Published with four other winners in the St. Martin's Press, A DIVIDED SPY by Charles Cumming.
---
Prodigious Savant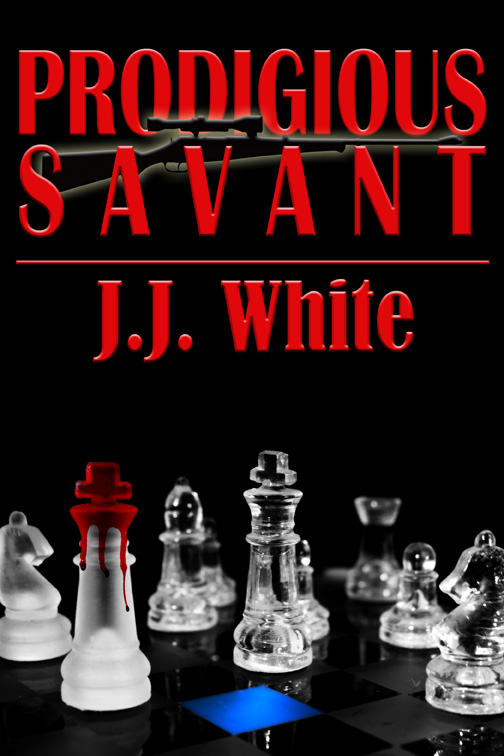 Published by Black Opal Books
Amazon  B&N  Angus & Robertson  Book World  Kobo  IDreamBooks  Angus & Robertson  BAM  Bookworld  COPIA  Google Play  IndieBound  KOBO  Powell's Books  Book Depository  Wheeler's Books  Amazon CA  Amazon AU  Amazon UK  Amazon Germany  Amazon Italy     Amazon France  Amazon Spain  Amazon Japan  HPB  Hudson Books  Smashwords  Scribd  KOBO  GoodReads
According to Dr. Darold A. Treffert of the University of Wisconsin, there are fewer than one hundred reported cases of prodigious savants in the world. Those few who possess the savant syndrome all have an island of brilliance that allows them to excel in some remarkable talent. Unfortunately, they all share various developmental disabilities.
Imagine going to sleep one night as a normal person of average intelligence and waking the next day in possession of several genius level abilities. In 1962 Vermont, seventeen-year-old Gavin survives a horrendous explosion, six hours of brain surgery, and thirty days in a coma, to awake possessing not just one savant talent, but several, including art, music, mathematics, and memory, and all without suffering any of the usual mental disabilities associated with head trauma.
His newly acquired abilities thrust him into the public eye as the amazing 'Whiz Kid' from Burlington; a moniker he detests. At first excited by his new celebrity, he eventually drifts into deep depression, burdened by a domineering father, his paranoia that someone's trying to kill him, and his increasing tendency for violence.
His genius, paranoia, and increased hallucinations result in some strange and extraordinary encounters with the icons of the 60s, including Bobby Fischer, Nikita Khrushchev, Edward R. Murrow, John Chancellor and even a tragic meeting with John Fitzgerald Kennedy.
Gavin's odds look slim that he will survive not only his external trials, but also his inner conflict keeping him from the one thing he desires most, the girl he's loved since childhood.
---
Deviant Acts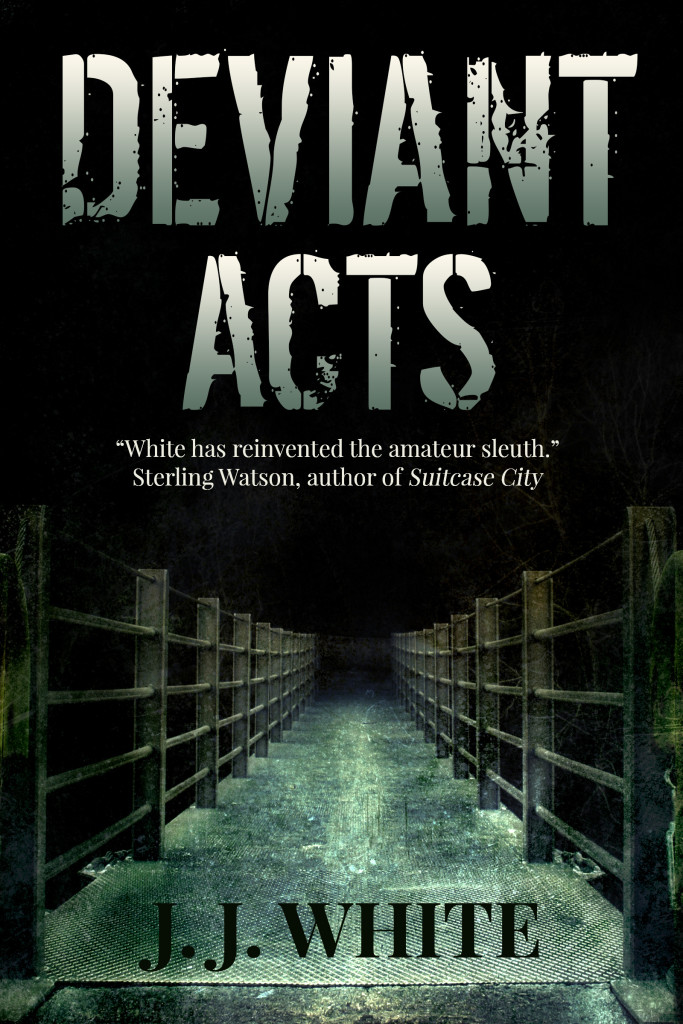 Published by Black Opal Books    Deviant Acts Reviews
Amazon  Amazon CA   Amazon AU  Amazon UK  Amazon Germany  Amazon Italy  Amazon France       Amazon Spain  Amazon Japan  B&N   Deviant Art  GoodReads  HPB  Hudson Books  BAM  FishPond  IndieBound  Smashwords  Powell's Books  Book Depository  Scribd  KOBO
Jackson is living his nightmares even when his eyes are open. Addicted to heroin since Vietnam, it is the only thing that tends to keep the horror at bay. Besides killing him slowly, it has cost him his job. Living with his mother, in the same home he grew up in, he is now stealing from her and his neighbors for a fix, his girlfriend since grade school has dumped him and the only means of transportation is a beat-up bike. Is there a word for lower than low?
Then his rich aunt from Vermont calls requiring his "services". Cheryl, his so-called cousin, has been kidnapped and is being held for ransom. Auntie wants her back no matter what it costs, and she wants them all dead. Can Jackson kill again? Can he stay straight long enough to get her back? Nothing is what it seems.
"In Deviant Acts, J. J. White has reinvented the amateur sleuth.  His reluctant PI, Jackson Hurst, is crazy as a loon, funny as hell, and deadly serious.  He's as outside normal life as a man can get and somehow still solidly on the side of the angels.  This is a great read.  Let's hope Jackson Hurst goes pro and we get a string of novels about this original and compelling character."
~ Sterling Watson, author of Fighting in the Shade and Suitcase City.
---
Nisei 
Published by Black Opal Books
Amazon  Amazon AU  Amazon DE  Amazon UK  Amazon FR  Amazon CA  Amazon IT  Amazon IN  Amazon ES  Amazon JP   Waterstones Marketplace  IndieBound  Hudson Books  BAM  FishPond  Smashwords  Book Depository  Powell's  B&N  Waterstones  GoodReads  HPB  Wheelers  KOBO  Scribd
After the attack on Pearl Harbor, the United States government encouraged all eligible young men to enlist immediately in the fight against its enemies overseas. All eligible young men except Japanese-Americans.
Nisei is the story of Hideo 'Bobby' Takahashi, a Hawaiian-born Japanese-American who must overcome prejudice, internment, and the policies of his own government to prove his loyalty to his country.
Narrated by Bobby Takahashi and read by his son, Robert, forty-six years after Bobby's death, the story details the young Nisei's determination to fight honorably for his country and return to the young love he was forced to leave, a girl he cannot have because she is white.
_________________________________________________________________________
Loiacono Literary Agency is not responsible for the scheduling of authors, negotiations, or fees associated with the speaking engagements. You may contact the author directly to check availability@ebgb1022@cfl.rr.com .