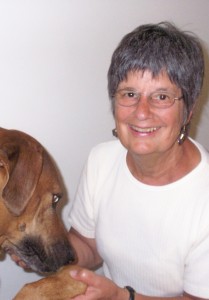 Represented by Jeanie Loiacono
Maris Soule  Maris Soule Events  Facebook  Twitter  LinkedIn  Soule Media
Maris Soule has had three mysteries in the P.J. Benson (Crows) series published by Five Star/Gale/Cengage, twenty-five category romances published by Harlequin, Silhouette, and Bantam, and a mini-mystery published by Woman's World. Several of her romances were romantic suspense.
Soule is a two-time RITA finalist, and her books have won or placed in several contests. A Killer Past was a finalist for the 2012 Claymore Award as well as a finalist (under a different title) in the 2012 Writers-Editors Network International Writing Competition.
Born and raised in California, Ms. Soule was working on a master's degree at U.C. Santa Barbara when she was swept off her feet by a red-head with blue eyes. Soule now lives in Michigan, a quarter mile from Lake Michigan, with an oversized Rhodesian Ridgeback and the same red-head. Maris Soule is on Facebook, Twitter (marisSouthHaven), and LinkedIn. She also writes a weekly blog either on writing or about Rhodesian Ridgebacks http://marissoule.com/blog/
---
A Killer Past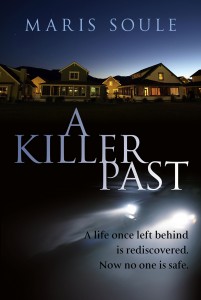 Published by ROBERT HALE LTD 
Mary Harrington doesn't want to revive her past. She certainly doesn't want her son and granddaughter to know what she did forty-four years ago. But when two teenage gang members try to mug her, old habits are hard to forget.
Sergeant Jack Rossini, Rivershore, Michigan's lone investigative detective, initially doesn't believe an "old" woman could have put the punks in the hospital, but once he meets Mary, he becomes curious. That curiosity grows when he discovers there's no record of her existence prior to forty-four years ago.
Mary's and Jack's lives continue to intersect as a gang the police have been investigating vows to teach Mary a lesson, and a man from Mary's past arrives in Rivershore, threatening to reveal her secrets.
---
Loiacono Literary Agency is not responsible for the scheduling of authors, negotiations, or fees associated with the speaking engagements. You may contact the author directly to check availability @ mysterywrtr@aol.com.