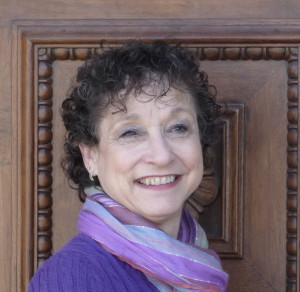 Represented by Jeanie Loiacono
Rochelle Wisoff-Fields – Addicted to Purple  Rochelle's Art   Rochelle Wisoff-Fields Art and Blogs  Wisoff-Fields Events  Wisoff-Fields Media  Facebook Author Page  Return Again 1930  Portraits by Commission  Events
"Startlingly new! Wonderfully different!" boasted the advertisements for the 1953 Chevrolet sedan. Much to the chagrin of her brother Jeff, Rochelle made her entrance into the world the same year her parents purchased their first car. Growing up in Kansas City, she doesn't remember wanting to be anything other than an artist. Her mother would bemoan the fact with, "Thanks to Rochelle, I can't find a clean sheet of paper in this house."
Early on, Rochelle's love of the arts extended to writing. At age nine she had a poem entitled "The Girl with the Dolls" printed in a magazine. While excited to see her name in black and white, she wasn't thrilled with the way her grandmother, a widely published poet in New York, saw fit to edit it.
Kansas City native Rochelle Wisoff-Fields is a woman of Jewish descent — the granddaughter of Eastern European immigrants — whose close personal connection to Jewish history is a recurring theme throughout much of her writing. Growing up, she was heavily influenced by the Sholom Aleichem stories as well as Fiddler on the Roof. Her novels were born of her desire to share the darker side of these beloved tales, and the history that can be difficult to view, much less embrace.
Havah's Journey includes Please Say Kaddish For Me, From Silt and Ashes, and As One Must, One Can Open Road Integrated Media. Before becoming an author, Rochelle attended the Kansas City Art Institute, where she studied painting and lithography. Her preferred media are pen and ink, pencil, and watercolor, which she uses in her book covers, character studies, and  in her companion coffee table book for the series, A Stone for the Journey Open Road Integrated Media.
Rochelle's short story "Savant" was published in Voices, Vol. III; "The Swimming Lesson," in Echoes of the Ozarks, Vol. VI; and "Reap the Whirlwind" in Voices, Volume IV. Two of these are included in her own short story collection, with original artwork, This, That and Sometimes the Other (High Hill Press).
---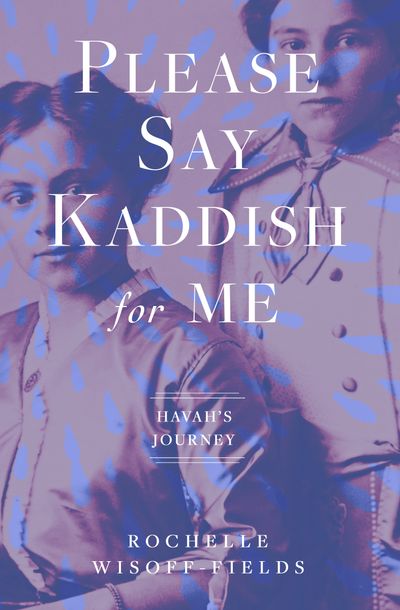 First in the historical trilogy set in Czarist Russia: "Filled with suspense, beauty, love, and true-life horror . . . a riveting read." —Diane Yates, author of Pathways of the Heart
Nineteenth-century Russia is not a safe place for those of Jewish faith. They are prisoners in their country, unable to own land, and denied an education beyond their Hebrew schools. Pogroms rage—and it is one such massacre that rips Havah Cohen's family from her . . .
Found wounded and barefoot on the steps of nearby synagogue, clad in only a nightdress, Havah is taken to safety by a rabbi and his son, Arel, who are shocked to hear the words of the Kaddish come from a mere girl. No woman should know the holy writings.
Havah is welcomed into the house of the local midwife, where she becomes part of the family and close-knit community—though some eye her with suspicion as the rumor of her praying spreads. And while she now lives with the girl who is Arel's intended, his kind face is never far from her mind. With the pain of her family's death and the threat of pogrom always hanging over her, the fiercely intelligent and independent Havah knows that a bigger world awaits—if she's brave enough to meet it . . .
"This book will ignite the fire of indignation in your soul against all forms of intolerance, as well as the fire of faith in the face of despair." —James C. Washburn, author of Touching Spirit: The Letters of Minominike
BUY NOW FROM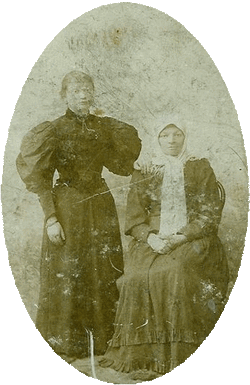 (Pictured: Rochelle's grandmother (Nettie Weinberg) and her great-grandmother. All other family records were destroyed in the Jewish Pogroms.)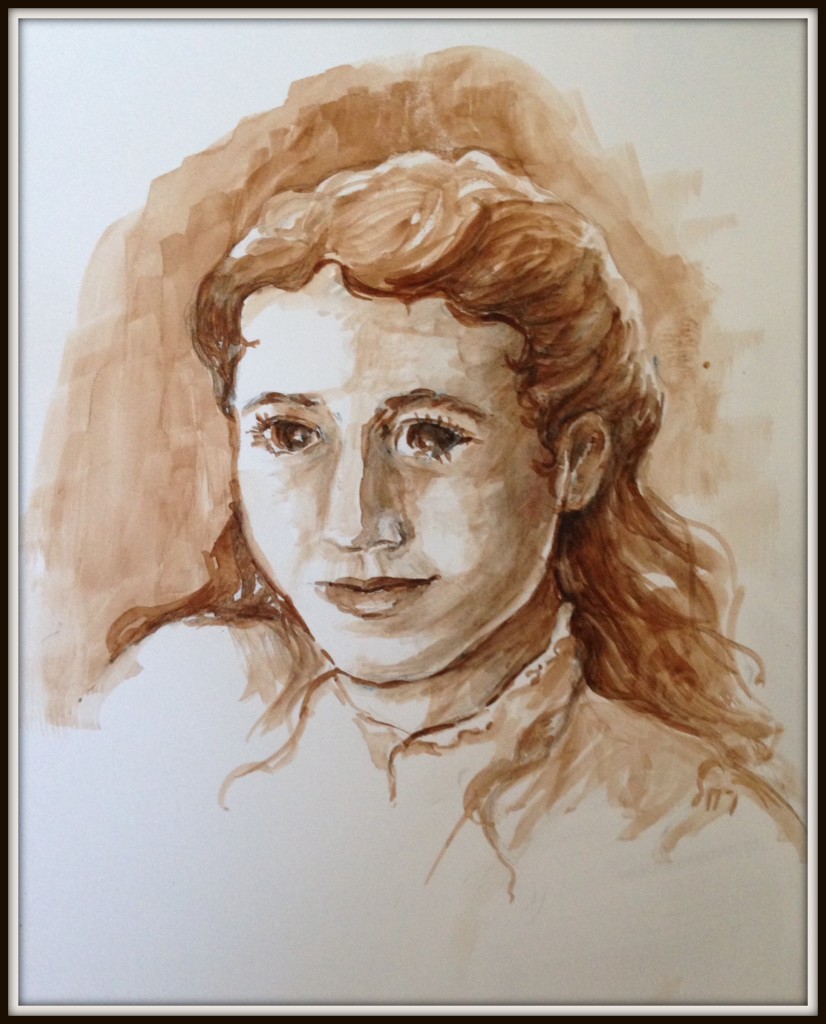 Havah Cohen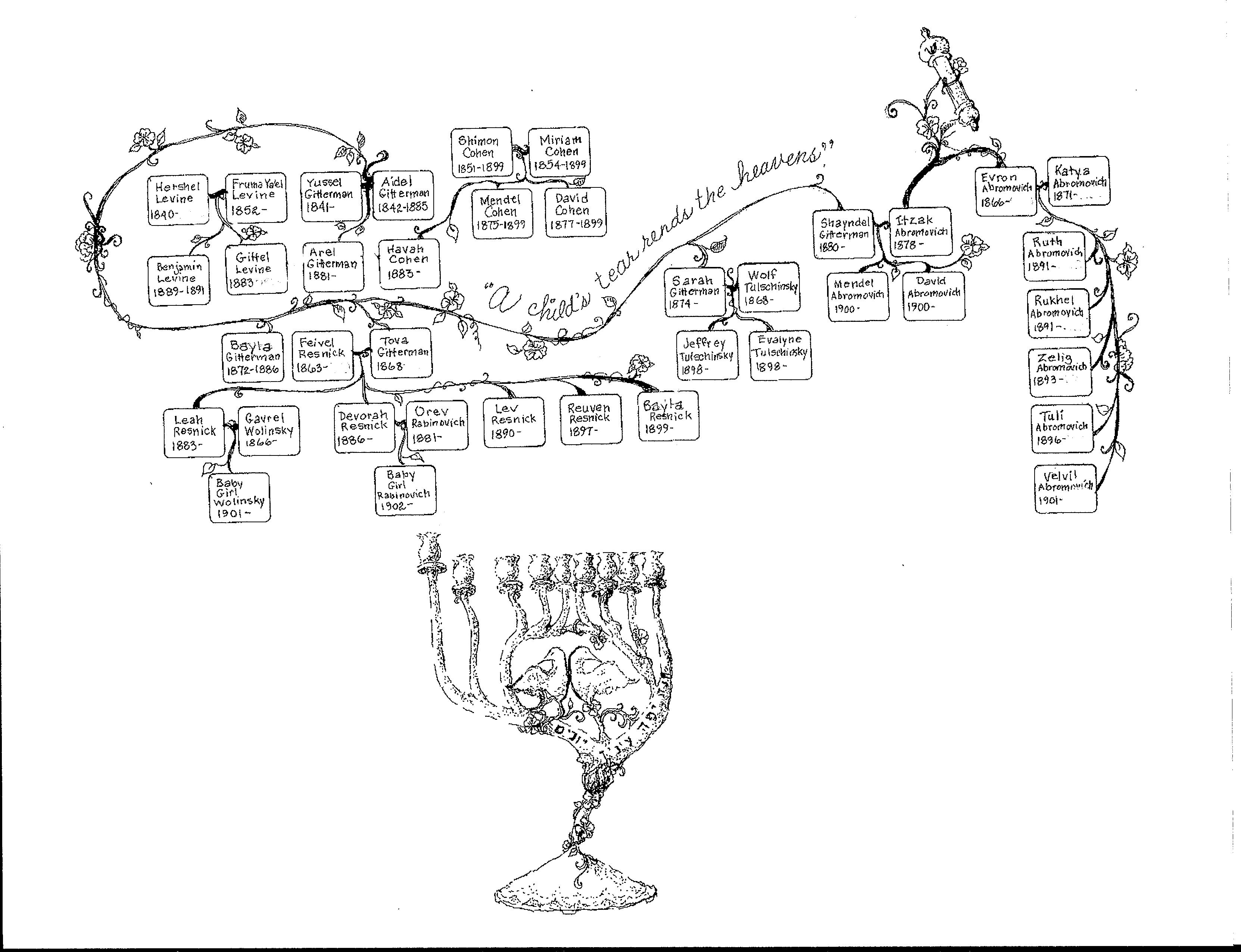 The Family Tree
---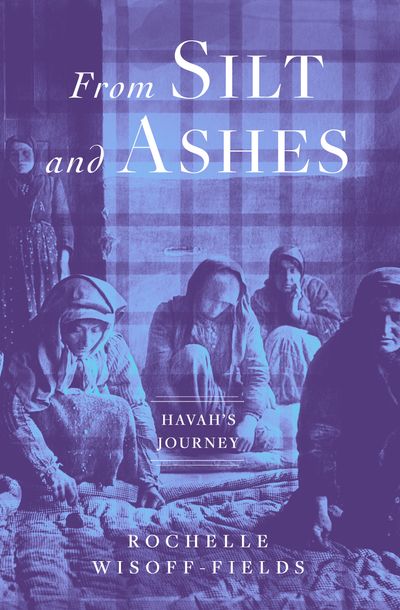 The author of Please Say Kaddish for Me continues the story of a Jewish woman's journey from Czarist Russia to the heartland of America.
Since losing her family in a pogrom, Havah Gitterman has already seen the worst of humanity. But at last, she and her husband Arel have made it to Kansas City, thanks to Havah's benefactor. Though haunted by friends and family they have lost—and those left behind—the couple hopes to make a new beginning, especially since Havah is pregnant.
But some traditions are hard to change. Havah studies the Torah in Hebrew and considers teaching it to other girls, much to the chagrin of those still clinging to the old ways. And when Havah gives birth to a daughter who is blind, Arel's dismay shocks Havah, threatening their marriage.
Havah will learn that even in the New World, prejudice and hate thrive in the shadows, and some wounds will never heal. But with perseverance and faith, Havah will find her way and set an example for her daughter, her community, and generations to come . . .
"Heart-wrenching, incisive and elegantly written, From Silt and Ashes is ultimately a compelling and riveting look into the heart of humanity—at is worst and its best." —Lisa Regan, author of Local Girl Missing
"Introduces the reader to unique and intensely-drawn characters who bring the story of Jewish persecution in Czarist Russia into stark realization." —Ginny Fite, author of Possession and Cromwell's Folly
"An engrossing family saga." —Jack Martin, author of Brother, Can You Spare a Dime? and Hail, Columbia!
"From Silt and Ashes tells their story of many journeys: from Moldavia to Kansas City, from England to America, from violence to healing, from isolation to love.  Most of all, it helps us see with the eyes of the heart, and tells us that if we see with physical eyes, but lack compassion, we are blind."
~~Juniper Ellis, author of House of Seven Days
BUY NOW FROM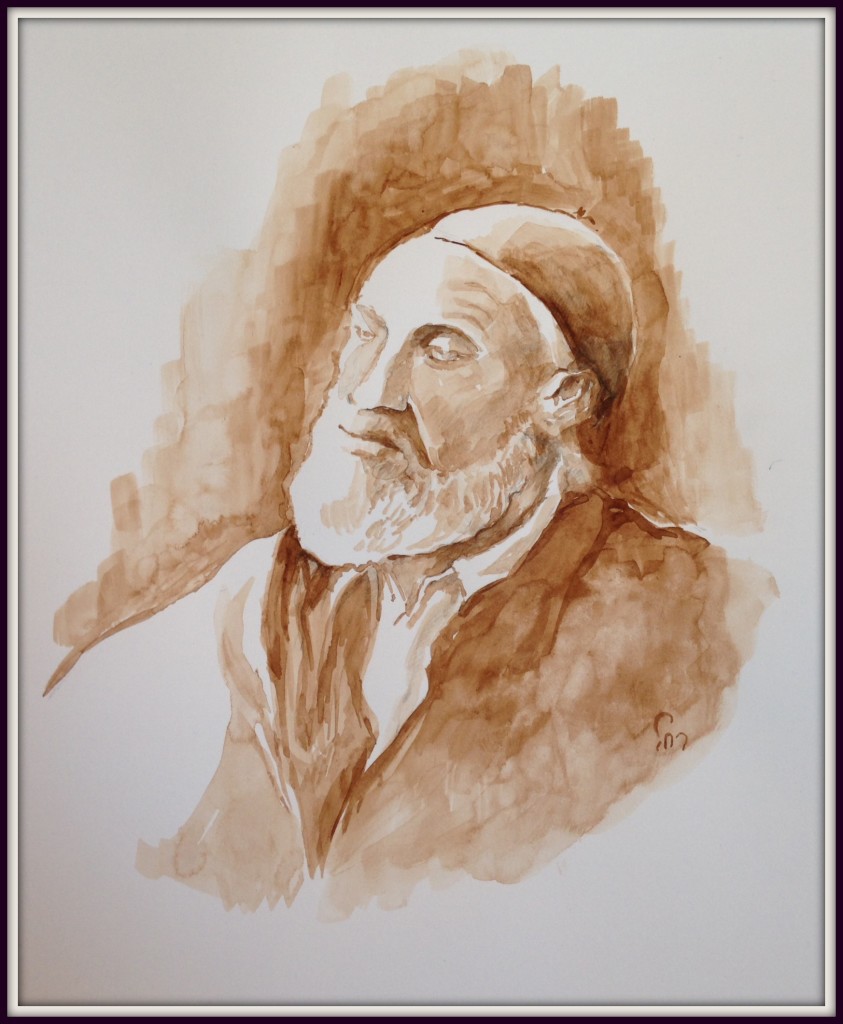 Rabi Gitterman Art by Rochelle Wisoff-Fields
---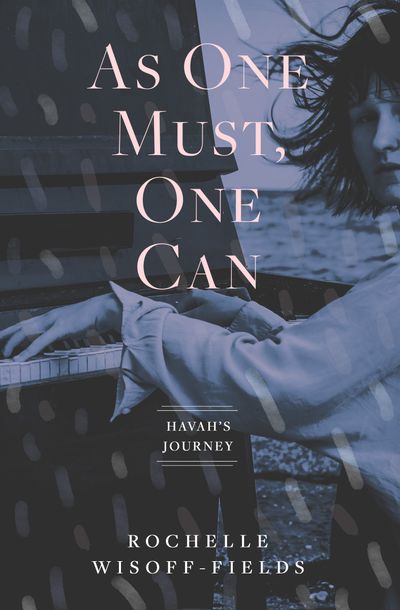 "The heartwarming—and heart wrenching—tale of life for pre-World War I Jewish society. . . . Well-researched and a gem of a novel." —Caroline Giammanco, author of Into the Night
In Kansas City, 1907, Havah Gitterman continues her rebellious ways, teaching Hebrew and Humash classes for girls and doing everything she can for her family, even though the nerve pain in her legs continues to plague her, a constant reminder of the pogrom that nearly destroyed her childhood.
At home and abroad, anti-Semitism rears its ugly head once again. Havah's husband Arel could go to prison for not observing the Christian Sabbath. Her blind daughter, Rachel, a piano prodigy, is taken on a European tour by their family friend, where they are confronted by none other than a young Adolf Hitler.
But no matter how often Havah has been thrown about by life, she always lands on her feet. She rises above the close-mindedness that surrounds her to see Rachel play at the White House—and to usher a new life into the world just when all seems lost . . .
"As they did in Please Say Kaddish for Me and From Silt and Ashes, the characters shine in the third in Havah's trilogy . . . a story of triumph over adversity." —L.D. Whitaker, author of Soda Fountain Blues
"This story of love, joy, conflict and fear kept me turning the pages and taught me many things about Jewish culture." —Jan Morrill, author of The Red Kimono
BUY NOW FROM
---
A compilation of her art from Havah's Journey, A Stone for the Journey.  
Return Again 1930 a poem by Danny Maseng, dance by Rochelle Wisoff Fields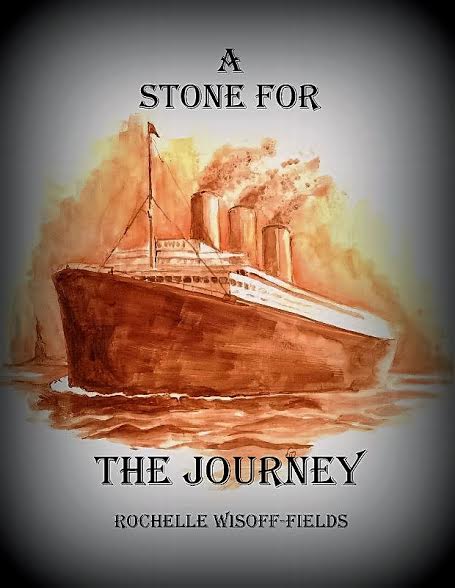 All art by Rochelle Wisoff-Fields
A Stone for the Journey
The Havah's Journey trilogy—Please Say Kaddish for Me, From Silt and Ashes, As One Must, One Can—abridged into one illustrated volume with bonus stories.
No one can forget the bravery and perseverance of Havah Cohen Gitterman, the Jewish heroine of Rochelle Wisoff-Fields's captivating family saga. Born in Czarist Russia at the turn of the century, Havah is the only survivor of the pogrom that kills her family. But with Arel, the love of her life, she makes it to America hoping for a second chance. There, Havah bucks tradition by teaching Hebrew and the Torah to girls. She is blessed with a daughter, who is born blind. Given strength by the memories of those who have been lost or left behind, Havah learns to rely on her faith and courage to rise above the prejudice and hate that hide in the shadows of the New World.
This is her story, told in illustrations, short stories, and character profiles of the fictional and historical figures who cross Havah's path. It is a tribute to the persecuted Eastern European Jews who survived against all odds and lived to inspire future generations.
"This artwork and riveting story imprints the soul! Beholding such extraordinary talent, inspires our lives." —Bracha Goetz, author of Searching for God in the Garbage
BUY NOW FROM
A Stone for the Journey Reviews
Havah Cohen Gitterman's journey from 1899 to 1909 is chronicled in Rochelle Wisoff-Fields' critically acclaimed novels Please Say Kaddish for Me, From Silt and Ashes, and As One Must, One Can. Following her survival of the pogroms of Eastern Europe to her immigration to the United States, Havah's saga is an unforgettable story of courage and love in the face of insurmountable struggles.
For art lovers who enjoyed Havah's Journey, Wisoff-Fields' coffee table book, A Stone for the Journey, is the perfect companion, replete with novel excerpts, new short stories, and original illustrations by the author. For those who haven't read the series, this book of character portraits — some actual historical figures — whets the appetite to learn more about Havah and the truth behind the fiction.
Loiacono Literary Agency is not responsible for the scheduling of authors, negotiations, or fees associated with the speaking engagements. You may contact the author directly to check availability@ runtshell@gmail.com .