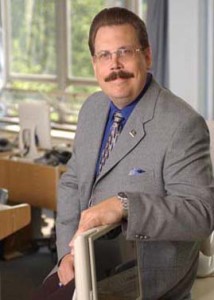 Represented by Jeanie Loiacono
John L. FLynn Flynn Events Flynn Media
Member of Mystery Writers of America
Dr. John L. Flynn is an author, psychologist, and college dean. Born in Chicago, Illinois, he earned a Bachelor's and Master's Degree from the University of South Florida and a PhD from Southern California University. He is a member of the Science Fiction Writers of America and the Mystery Writers of America, and has been a regular contributor and columnist to dozens of science fiction magazines.
In 1997, John switched gears from writing and literature to study psychology, and earned a degree as a clinical psychologist. His study, "The Etiology of Sexual Addiction: Childhood Trauma as a Primary Determinant," has broken new ground in the diagnosis and treatment of sexual addiction.
In 1977, he received the M. Carolyn Parker award for outstanding journalism for his freelance work on several Florida daily newspapers. He sold his first book, Future Threads, in 1985, and has subsequently had nineteen other books published, including Cinematic Vampires: The Living Dead on Film, The Films of Arnold Schwarzenegger, Dissecting Aliens, Visions in Light and Shadow, War of the Worlds: From Wells to Spielberg, 75 Years of Universal Monsters, 50 Years of Hammer Horror, 101 Superheroes of the Silver Screen, 2001: Beyond the Infinite, The Jovian Dilemma, Phantoms of the Opera: Behind the Mask, the Introduction to Signet's new edition of Gaston Leroux's Phantom of the Opera, and the Afterword to Signet's new printing of The Island of Dr. Moreau by H.G. Wells.
From 2002 to 2004, he was nominated for three Hugo Awards for his science fiction writing. John's first novel and unproduced screenplay, The Jovian Dilemma (2006), also received an honorable mention in the 2003 Screenplay Festival writing competition.
Everything I Know About Life I Learned from James Bond (published by Open Road Media) and Future Prime: Top Ten Science Fiction Films were co-authored with Bob Blackwood. There are planned sequels for both.
His first mystery novel was Intimate Bondage (BelleBooks, 2014), followed by four more in the series, which have been taken on by Open Road Integrated Media: Architects of Armageddon, Murder on Air Force One, Terror at G-20, and Merchants of Death. The prequel to the Kate Dawson Mysteries, China White-Black Death is in production.
___________________________________________________________________
The Kate Dawson Mysteries, Books 1–3

Published by Open Road Media
The first three thrilling Kate Dawson mysteries, starring a tough San Francisco cop whose cases have more ups and downs than the city's streets.
Architects of Armageddon
Det. Kate Dawson is called to investigate a mass murder and soon finds herself putting her life on the line to stop a doomsday cult from stoking the fires of Armageddon . . .
Merchants of Death
A car full of corpses on San Francisco's subway system has Kate facing illegal arms dealers and racing to stop a runaway train loaded with deadly toxins as it speeds toward a packed stadium . . .
Murder on Air Force One
Kate is called to San Francisco International Airport after a corpse is found in the lavatory of Air Force One. Uncovering the truth as to how the body got there will require investigating all sorts of political conspiracies and cover-ups . . .
BUY NOW FROM
_____________________________________________________________________________________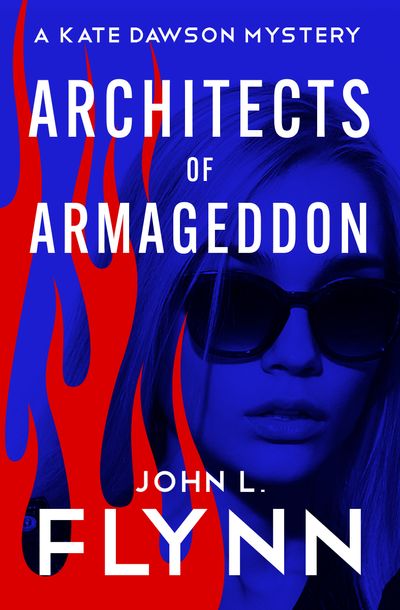 A San Francisco detective puts her life on the line to stop a doomsday cult from stoking the fires of Armageddon in this tense thriller.
When Det. Kate Dawson is called to investigate a mass murder, she has no idea how grim and disturbing the situation truly is. The charismatic leader of End Times Ministries has ordered his followers to put their own children to death. Many of the followers willingly complied, believing it to be part of God's plan. As the Chosen Ones, they are destined to inherit the Earth. And the time has come for them to prepare for a holy war.
With murderous fanatics hell-bent on starting Armageddon, Kate knows she must find the diabolical mastermind behind their horrifying crusade. But as San Francisco descends into violent chaos, and the Doomsday clock ticks closer to midnight, it may be too late to stop an apocalyptic plot already in motion.
BUY NOW FROM
---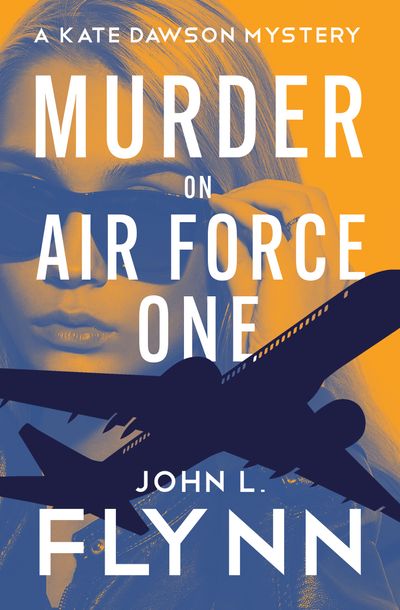 When a woman dies under mysterious circumstances aboard Air Force One, a San Francisco detective uncovers presidential conspiracies and cover-ups.
When Insp. Kate Dawson is called in the wee hours of the morning, she had no idea what would be waiting for her on the tarmac of San Francisco International Airport. Air Force One landed with a corpse in the lavatory, and everyone on board is a suspect—including Madame President, the First Man, and a slew of reporters and other presidential personnel.
The female victim was engaging in kinky foreplay at the time of her death. Did her penchant for limited oxygen simply go too far? Or did someone take advantage of her compromised position and finish her off? Kate's highly sensitive investigation is about to uncover international politics, conspiracies, affairs, and cover-ups—all involving the First Family.
BUY NOW FROM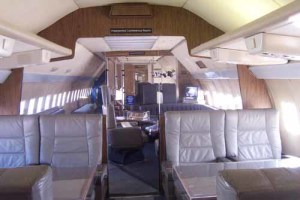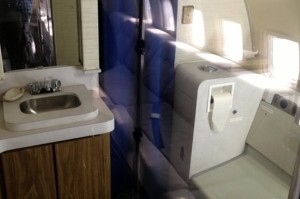 ---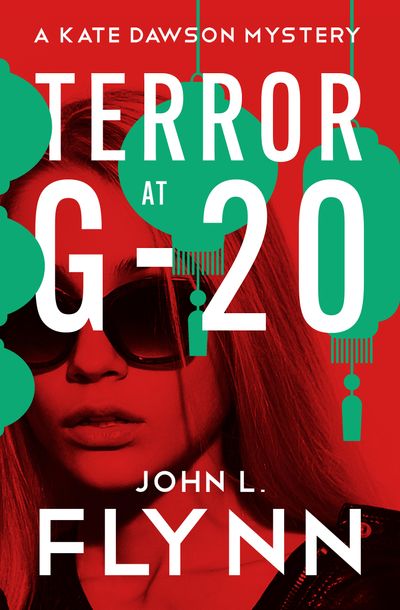 The murder of a San Francisco sex worker puts a female detective on the trail of a geopolitical conspiracy against America in this international thriller.
What begins as the simple murder of a sex worker becomes so much more as Insp. Kate Dawson follows the clues to a human trafficking ring which specifically targets Asian women. But as the G-20 Summit in San Francisco draws closer, Kate realizes that the stakes are much higher than she could have imagined.
The disappearance of five Asian women appears to be connected to the schemes of a mad North Korean general. With a nuclear submarine deployed into American waters, he's planning to bring about economic chaos across the West. As world leaders and economists converge on the annual summit, Kate must prevent terror from breaking out at the G-20.
BUY NOW FROM
______________________________________________________________________________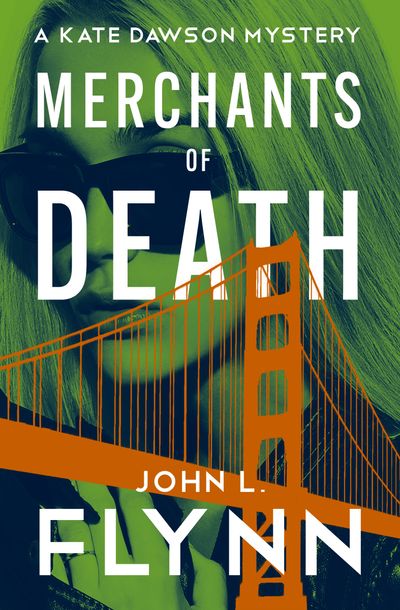 Merchants of Death audio version
Published by Open Road Media
A San Francisco detective must stop a deadly conspiracy from terrorizing the city through the subway system.
When a BART car arrives at its destination with twenty-four dead passengers, detective Kate Dawson must find out who is responsible. Her investigation takes her from the treacherous back streets of Chinatown to a luxurious chateau nestled in the Northern California hills. But nothing in this case is what it first appears.
Pitted against a young rival in the department who covets her job, Kate must face a brother and sister duo of illegal arms dealers and a deadly underground organization known as Task Force Red. And when a runaway train loaded with deadly toxin speeds toward game one of the World Series, it's up to Kate to protect the crowds gathered at the stadium . . . where the President of the United States is scheduled to throw the first pitch.
BUY NOW FROM
---
Everything I Know About Life I Learned From James Bond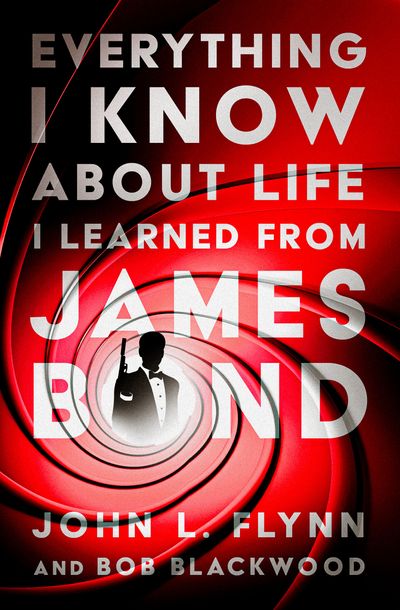 John Flynn                                             Bob Blackwood
Everything I Know About Life I Learned From James Bond
Published by Open Road Media
Celebrate the heroic swagger of Agent 007 with the ultimate fan's guide to all things James Bond.
For millions of American men who grew up in the 1950s and 60s, James Bond was the ultimate masculine icon. He was stylish, smart, and sophisticated. He was ready for adventure, unafraid of danger, and irresistible to women. In short, he was everything his young male fans wanted to be.
In this volume, authors Bob Blackwood and John L. Flynn think back on the importance of James Bond in their lives, and the lessons they learned from his movies and novels. Covering everything from cars and clothes to how to order a martini, this is a loving celebration of the man they call "Bond, James Bond."
BUY NOW FROM
Who has not heard the words, "Bond, James Bond" or "Martini, shaken, not stirred"? Most of world knows of James Bond and/or has seen one or all of his movies. Some of us are addicted; men mimic him and women dream of being a 'Bond girl'.  From Sean Connery to Daniel Craig, each one has given us thrills and glimpses of the secret world of spies. Saving us all from certain doom dished-out by fiends such as Blofeld or Goldfinger, and just recently Silva, Bond risks all and still gets the girl(s). We line-up at the theaters to see him larger-than-life, hanging on his every word and gesture.
In this 'honorarium of Bond', Flynn and Blackwood have revealed all the nuances of each movie, character, automobile and Q gadget from Dr. No to Skyfall. The 'whys' and 'hows' are fascinating.
John L. Flynn, Ph.D. and Bob Blackwood, Ph.D. have done years of research (enjoying every millisecond) on James Bond, 007. They claim the title as how they have lived their lives, asking themselves, "What would Bond do in this situation?" Both have decades of literary and publishing experience and vast knowledge of the cinema.
______________________________________________________________________________________
Intimate Bondage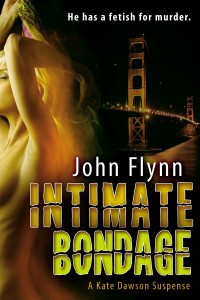 Published by BelleBooks
Intimate Bondage is an erotic thriller which allows access to the taboo world of S & M, internet porn and who is actually participating— regular men and women, politicians, entertainers, and even those we trust with the safety and welfare of our children.
What if the person you fell in love with was a serial killer? Kate Dawson, a homicide detective with a past, faces that chilling possibility as she penetrates the seedy underworld of porn shops, internet sex sites, and S&M clubs to catch her man.
---
Loiacono Literary Agency is not responsible for the scheduling of authors, negotiations, or fees associated with the speaking engagements. You may contact the author directly to check availability@ jflynn@dcemail.com .