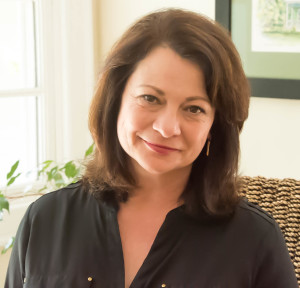 Photo courtesy of Judi Altman
Represented by Jeanie Loiacono
Johnnie Bernhard  LinkedIn  Twitter  Instagram  Facebook  Bernhard Media
A former English teacher and professional journalist, Johnnie Bernhard life's work has been reading and writing. Her work has appeared in the following publications: University of Michigan Graduate Studies Publications, Heart of Ann Arbor Magazine, Houston Style Magazine, World Oil Magazine, The Suburban Reporter of Houston, The Mississippi Press, The Ocean Springs Record, University of South Florida Area Health Education Magazine, Parent Guide of Sarasota, Fl. ISD, the international Word Among Us, Gulf Coast Writers Association Anthologies, and the Cowbird-NPR production on small town America. Her entry, "The Last Mayberry," received over 7,500 views, nationally and internationally. Her essay, "Ignorance or Innocence" was judged by bestselling, non-fiction writer and poet Rodger Kamenetz and received "Equal runner-Up" in the 2016 Faulkner-Wisdom Creative Writing Competition, Essay Category. The international literary competition is part of the annual Words & Music Literary Feast held in New Orleans. A Good Girl, received finalist recognition in the 2015 Faulkner-Wisdom Creative Writing Competition, novel category. She is also the co-editor of several anthologies for the Houston Writers Guild. She serves as a proud member of Chapter D P.E.O. and as a team teacher for RCIA, St. Alphonsus Catholic Church.
---
A Good Girl  Finalist, literary fiction category, in the 2017 Kindle Book Award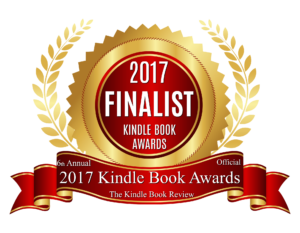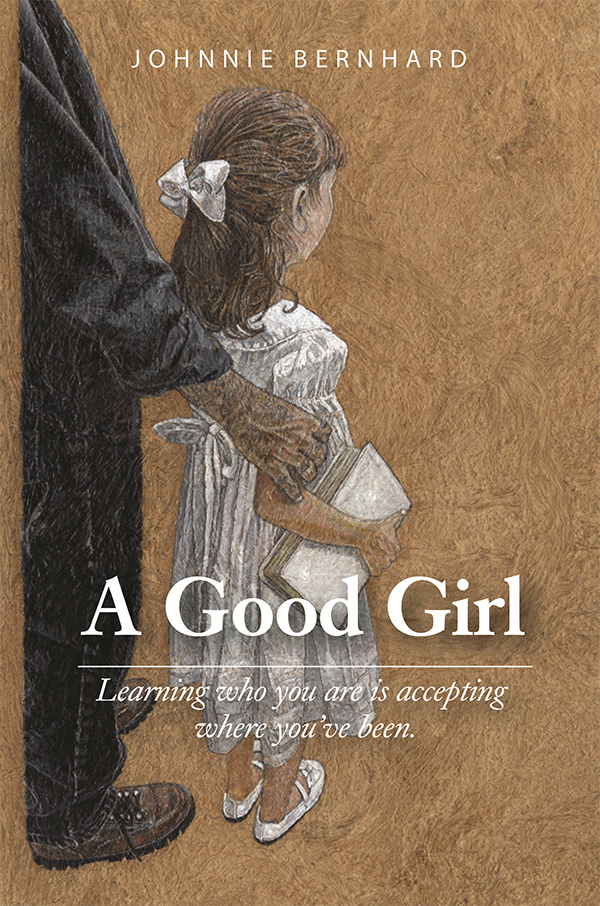 Learning who you are, is accepting where you've been.
Cover by international artist Grady Byrd  www.gradybyrd.com
Published by Texas Review Press  A Good Girl Reviews
A Good Girl by Johnnie Alicia Bernhard of Ocean Springs, Mississipppi has been named a finalist in the 2015 William Faulkner-William Wisdom Creative Writing Competition.  #2 spot!
Gracey Reiter must face the complexities of saying goodbye to her dying father and accept her crippling legacy. She crosses a long-denied line of pain as she reads her great-great-grandmother's hand-written accounts in the family Bible, dated back to when the Walsh's came from Ireland, leaving her reliving the past.
The chaotic gene pool of the Walsh-Mueller's began when Patricia Walsh left the famine of 19th Century Ireland behind, and, in the process, lost her parents and siblings to disease and starvation. She finds a home, love, and security with Emil Mueller in a German settlement on the Texas Gulf Coast.  Their happiness quickly dissolves into a harsh reality as wars, hurricanes, infidelity, and alcoholism find them…and the five generations carrying their name.
An all-encompassing novel that penetrates the core being of all who read it, pulling back the skin to reveal the raw actualities of life, love, and relationships, told with candor and honesty.
A Good Girl is the ageless story of burying parents and raising children through multiple generations.  It's a road we all travel.
Loiacono Literary Agency is not responsible for the scheduling of authors, negotiations, or fees associated with the speaking engagements. You may contact the author directly to check availability @ bryantbernhard@cableone.net .