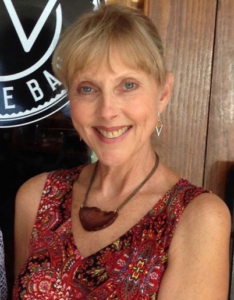 Represented by Jeanie Loiacono
"Being a writer, that's my job. At book signings and presentations, I am an author. But when I am working, I am a writer." — Kathleen M. Rodgers
Texas based author Kathleen M. Rodgers is a former frequent contributor to Family Circle Magazine and Military Times. Her work has also appeared in anthologies published by McGraw-Hill, University of Nebraska Press/Potomac Books, Health Communications, Inc., AMG Publishers, and Press 53. In 2014, Kathleen was named a Distinguished Alumna from Tarrant County College/NE Campus. Three of her aviation poems are featured in a new exhibit at the Cradle of Aviation Museum on Long Island, NY.
She is the author of the award-winning novel, The Final Salute, featured in USA Today, The Associated Press, and Military Times. Deer Hawk Publications reissued the novel in e-book and paperback September of 2014.
Her second novel, Johnnie Come Lately (Camel Press, February 2015), was the winner of the Best Covers Award from Southern Writers Magazine, and has been featured in Stars & Stripes, Fort Worth Star-Telegram, and on "The Author's Corner" on Public Radio.
Rodgers is the mother of two grown sons: Thomas, a graduate of University of North Texas and a working artist in Denton, Texas, and J.P., a graduate of Texas Tech University and a former Army officer who earned a Bronze Star in 2014 in Afghanistan. Kathleen and her husband, Tom, a retired USAF fighter pilot/commercial airline pilot, reside in Colleyville, Texas with their rescue dog, Denton. Kathleen is working on the sequel to Johnnie Come Lately, Seven Wings to Glory. She is represented by Loiacono Literary Agency
---
Johnnie Come Lately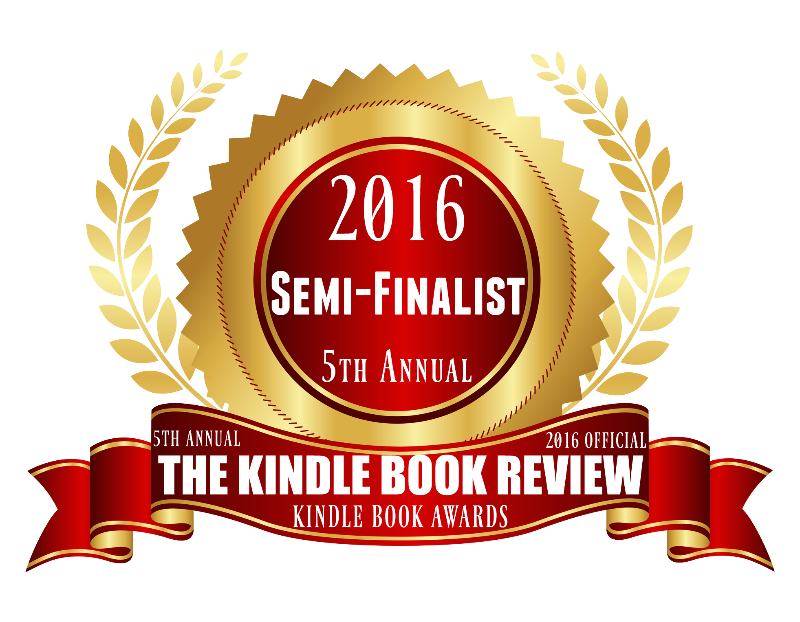 Oct 1, 2016 (Top-5 Finalists) Nov. 1, 2016 (7 Winners).
Literary Fiction Semi-finalists: Johnnie Come Lately by Kathleen M. Rogers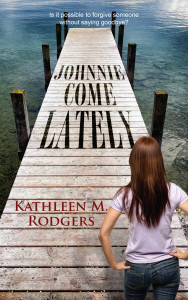 Published by Camel Press
Endorsements and Reviews  Johnnie Come Lately book trailer  Available on AUDIO 
Kathleen, I just finished listening to the audio version of Johnnie Come Lately. Leslie Ellis did an amazing job of bringing Johnnie's story to life. I, of course, shed more than a few tears as I listened. I'm so looking forward to the sequel. I also left a review on Audible." —- Kim Braumann
Keith Jones Climbing the bestseller list One Book at a Time Johnnie Come Lately by Kathleen M. Rodgers Audio Version
Read the first two chapters for free on Manic Readers!!
He was her savior and she was his saint. But sometimes, even saints kept secrets.
In an effort to save her son, Johnnie Kitchen exposes a deeply hidden secret that tears her family apart. Still haunted by her mama's disappearance and her father's death in Vietnam, she turns to the comfort of her journal, penning irreverent letters to the missing… and the dead. Her youngest son enlists in the military as the United States is involved in two bloody wars; fear grips her soul on all fronts. Rebuffed in her efforts to repair the damage she's inflicted on her marriage, Johnnie finds herself trapped in a terrifying emotional spiral that threatens to trigger a relapse of the bulimia that almost killed her. A midst sightings of her mysterious mama, an odd new neighbor, a granny who knows all yet tells nothing and Bubba Dog who is her constant companion and best friend, will Johnnie succumb or survive?
"Dying to be thin…"(Family Circle Magazine) by Kathleen Rodgers is the foundation, inspiration and motivation for her novel Johnnie Come Lately. Bulimia is a taboo disease that many women live with and some die from. We are hoping Rodgers' story and her novel will help others to avoid or overcome it before it is too late. Please let me know if I may provide further information.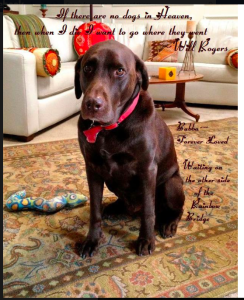 Brother Dog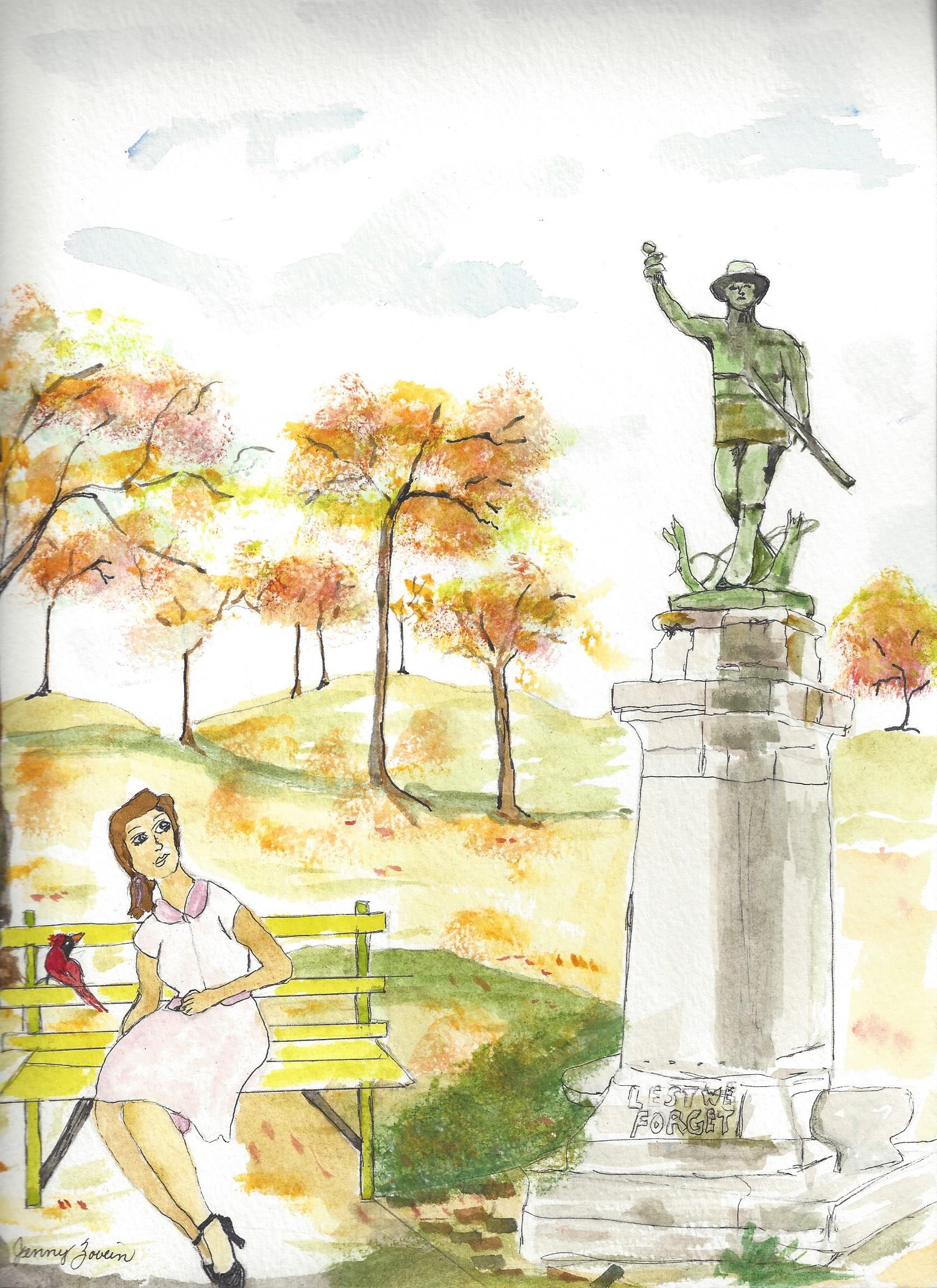 Artist Jenny Zovein creates watercolor depicting key scene from Johnnie Come Lately, an award-winning novel by Kathleen M. Rodgers
---
Seven Wings to Glory (sequel to Johnnie Come Lately)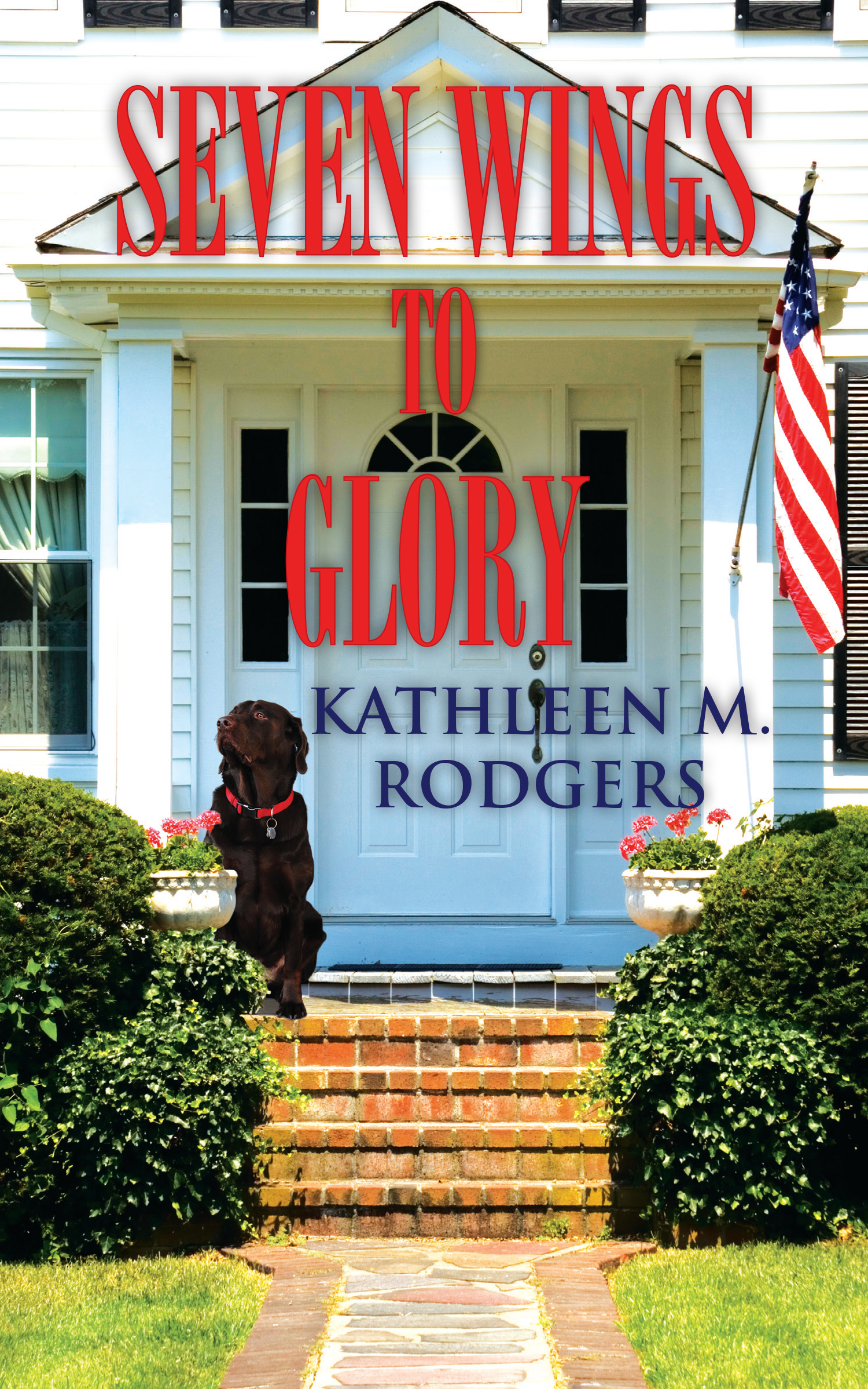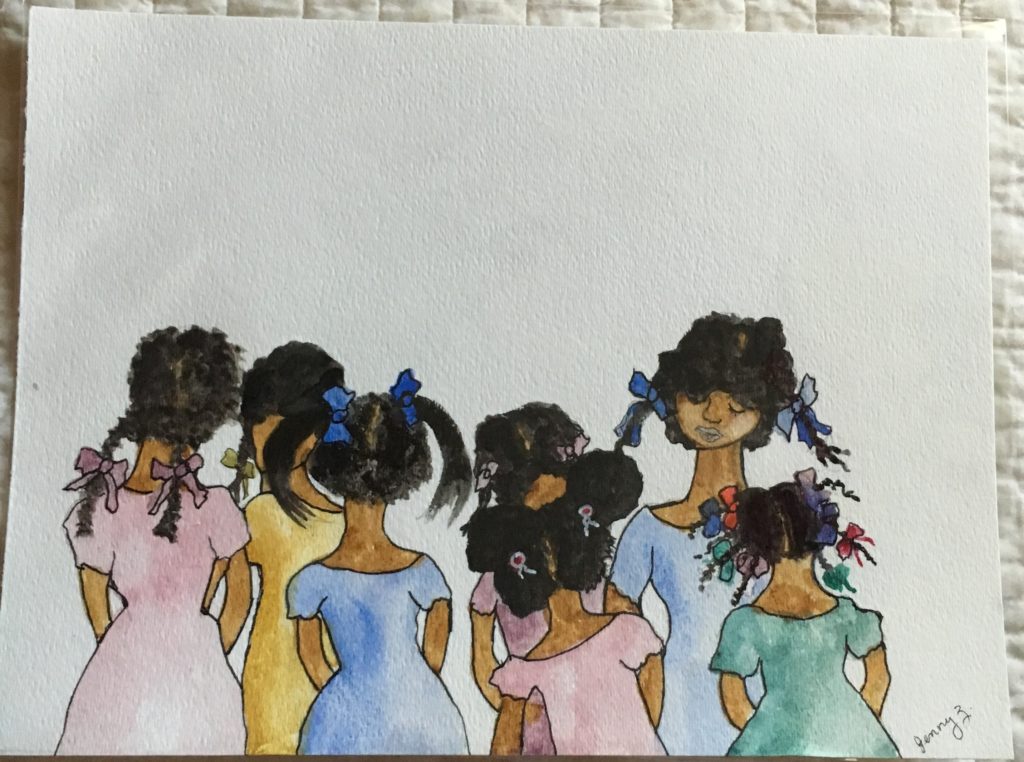 Johnnie Kitchen is finally living her dream, attending college and writing a column for the local paper. She adores her husband Dale and chocolate Labrador Brother Dog, and they reside in a comfortable home in the small town of Portion in North Texas. Their three children are thriving and nearly grown.
But Johnnie is rattled when her youngest boy Cade goes to fight in Afghanistan. The less frequent his emails, the more she frets for his safety. On the home front, Johnnie learns that Portion is not the forward-thinking town she believed. A boy Cade's age, inflamed by a liberal bumper sticker and the sight of Johnnie's black friend Whit, attacks them with the N-word and a beer bottle. After Johnnie writes about the incident in her column, a man named Roosevelt reaches out with shameful stories from Portion's untold history. More tears and triumphs will follow, as Johnnie's eyes are opened to man's capacity for hate and the power of love and forgiveness.
The sequel to Johnnie Come Lately.
"Seven Wings to Glory captures the mind, heart and soul of its heroine. Kathleen M. Rodgers' gift of storytelling is extraordinary. She pens true emotions, and although her works are fictional, they portray genuine realities. Her words and writing style pluck at your heartstrings[….] The theme throughout the story is faith. No matter what happens, or how bad life seems—never surrender your hope. Do whatever it takes to survive and then move on. With each word, the story becomes more earnest and heartfelt. Seven Wings to Glory is a novel that you don't want to end."
—Cheryl E. Rodriguez for Readers' Favorite Reviews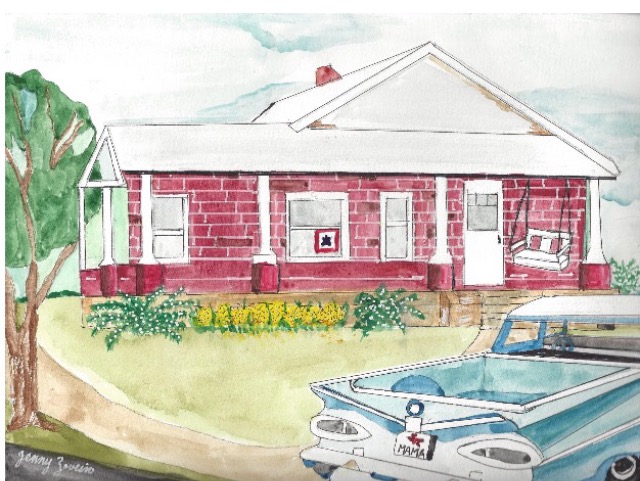 Johnnie's house and Mama's El Comino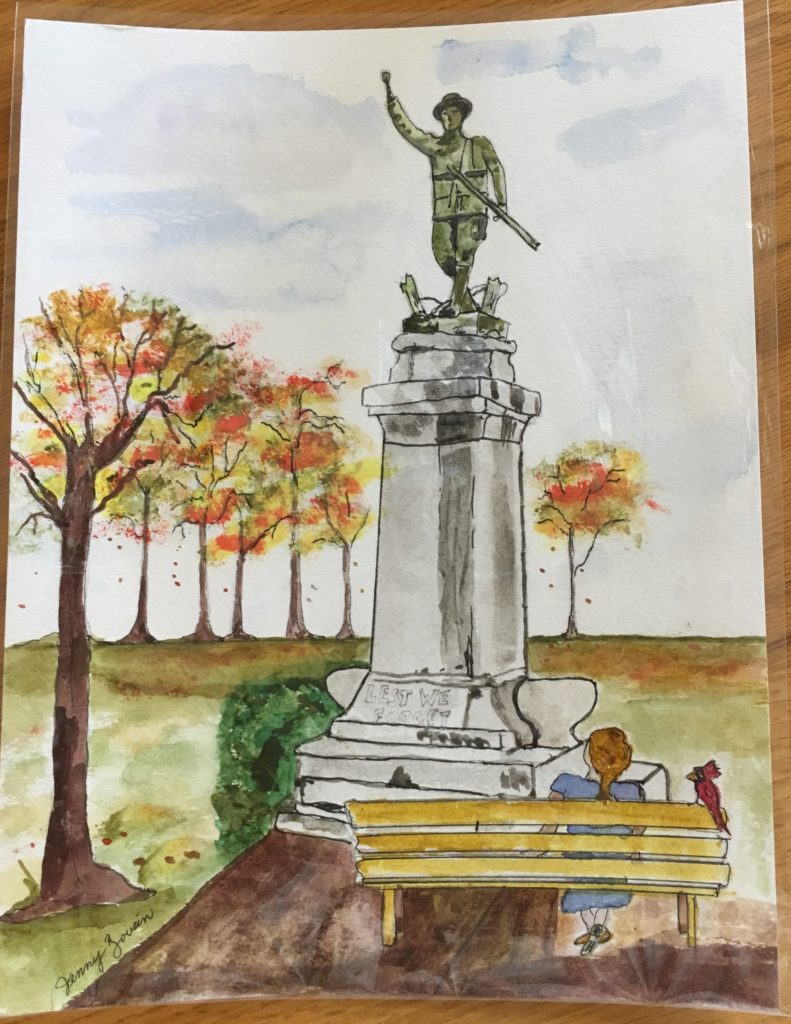 Johnnie and Johnnie Bird at the War Memorial
---
The Final Salute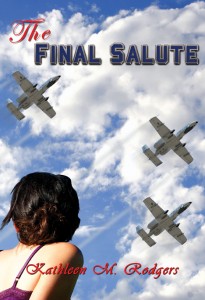 Published by Deer Hawk Publications 
The Final Salute Endorsements and Reviews  Over 150 Outstanding Reviews!!
At a small air base in Louisiana, family man and seasoned fighter pilot, Tuck Westerfield's life could literally crash down around him. In this business of flying fighter jets, the odds of staying alive are stacked against him. Haunted by the memories of dead friends killed in air mishaps, this Vietnam vet and father of three must deal with a devious commander, an animal-crazed neighbor, whose husband hates pilots, a beautiful, but suspicious wife and a rebellious teenage daughter. The last thing he needs is another war. But when Iraq invades Kuwait in the middle of a muggy Louisiana summer, duty calls. Tuck and the other pilots in his squadron head to the Middle East. Back in Louisiana, Gina Westerfield and other military wives learn that war is hell on the home front, too. Later, when tragedy strikes, everyone at Beauregard Air Force Base must pull together and live on or forever be consumed with grief.
---
Red, White, and True: Stories from Veterans and Families, WWII to Present
"Remembering Forgotten Fliers, Their Survivors" by Kathleen M. Rodgers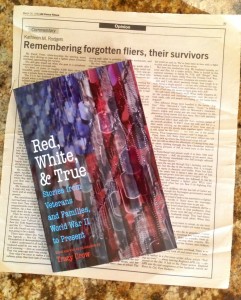 Kathleen Rodgers expressive essay (originally published twenty-two years ago) found a new home in a prestigious new anthology titled Red, White, and True: Stories from Veterans and Families, WWII to Present by Tracy Crow published by Potomac Books, an imprint of the University of Nebraska Press. This essay is the seed that grew up to become The Final Salute.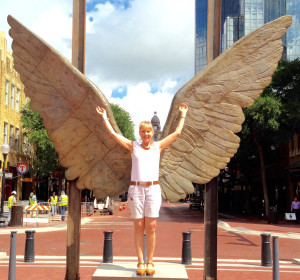 "Wings of the City" by Mexican artist Jorge Marin in Sundance Square, Fort Worth, TX. When I learned of the exhibit, I told Tom, "We must go." As we approached the sculpture, I tried to tap into the creative energy that I need to complete my third novel, Seven Wings to Glory. The exhibit runs through Aug. 31, 2015. Eight more "guardian angels" are located around downtown Fort Worth, but this is the only one where you can step up and "pretend to fly."
— Kathleen M. Rodgers
Loiacono Literary Agency is not responsible for the scheduling of authors, negotiations, or fees associated with the speaking engagements. You may contact the author directly to check availability @ kathleen@kathleenmrodgers.com.