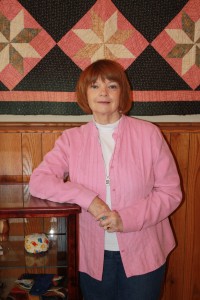 Represented by Jeanie Loiacono
Lin Waterhouse  Waterhouse Media
Lin Waterhouse is a freelance journalist/writer, living and working in West Plains, Missouri. Since moving to Missouri nine years ago, she has written articles for local and regional newspapers and magazines, including the St. Louis Post-Dispatch, The Ozark Mountaineer, Ozark Magazine, and The Ozark County Times. Waterhouse has written three books to date: The West Plains Dance Hall Explosion (nonfiction, The History Press), Bred to the Bone: Deadly Secrets at Hunter's Mill (Argus Publishing, 2016) and The Ghost of Timmy Wahl: Eternal Secrets at Hunters Mill (Argus Publishing, 2017).
---
The West Plains Dance Hall Explosion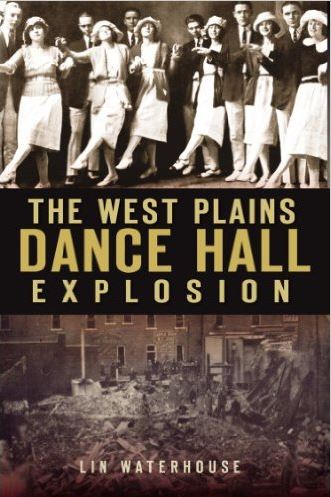 Published by The History Press
The West Plains Dance Hall Explosion Reviews
West Plains, Missouri Friday, April 13, 1928.
Looking at the photos and reading the story, I was moved to help them. They want everyone to know the truth, which may have been hit men or geological in nature. If it is the former, most likely the culprits are dead, but the facts need to be revealed. If it is the latter, next time could be catastrophic. Waterhouse has touched the tip of an iceberg and has data, interviews, and stats to prove her findings.
This is one I could not put down for two reasons: 1) it was real, and 2) it still has not been solved. Lin has done an unbelievable job of research and has written it so well, you actually go to bed at night seeing the explosion and hearing the voices of those who have crossed over but are not satisfied; who need closure. This book may bring someone forward who knows the who and why. Just look at the pictures and imagine.
Bond Hall hosted dances every Friday night for many years. This night was like any other; young and old alike gathered to dance and listen to the live band consisting of their own local talent. At 11:00 pm that evening, not one family within fifty miles of West Plains was left unaffected by the horror that unfolded in a scant ten minutes. An explosion ripped through the second floor dance hall located above Wiser Motor Corp; sending thirty-nine unsuspecting people to their deaths.
Waterhouse has done a remarkable job of researching the historical registers, newspapers, and courthouses as well as finding and getting firsthand information from survivors and their descendants. She grabs you from the first sentence; taking you back to the day of the tragedy, carrying you through intricate details leading up to the moments before, and then combing through the testimony, coroner's reports, and investigative findings, she brings you to where it all stands today. As you read The West Plains Dance Hall Explosion, you realize you are reliving a real cold case. Intriguing and fascinating!
She has much more pertinent information to add since she finished the MS: geological statistics, personal interviews, and diaries/journals from descendants who found them in trunks.
There have been pools that have mysteriously been sucked dry of water near ground zero, in West Plains there was a community septic cesspool that disappeared, and sunken foundations that all indicate an unstable terrain. If all this is substantiated, and this book comes out with all the facts, it could clear the Wiser name and bring closure to so many open doubts.
It could easily prevent another tragedy as well. Explosions, sink holes, etc.
Then again, the two men in dark suits showing up at Wiser's showroom at 10:00 pm that night throws suspicion on gangster activity since no one came forward fitting those descriptions. Still, if Wiser was involved, I don't think he would have stayed around to be blown up; he would have run with his family.
This would make for a great Discovery Chanel story; bringing national and international attention to an incident that killed over thirty-nine people, took out a whole city block and caused eternal pain for all those who were touched by it.
---
Bred to the Bone: Deadly Secrets at Hunter's Mill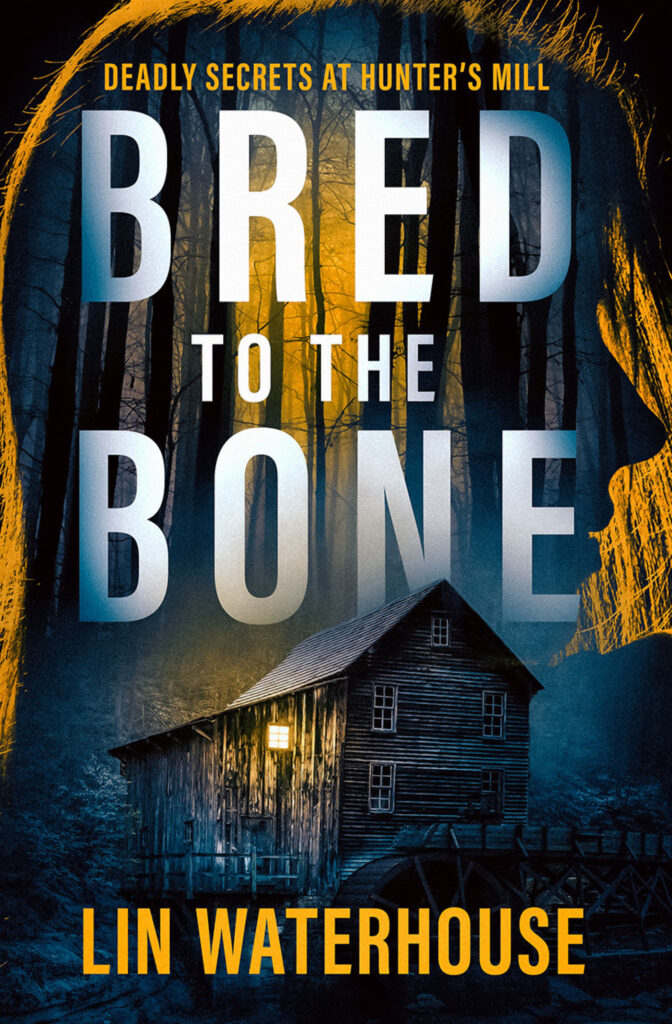 Published by Open Road Integrated Media (release date 12/6/22)
Book trailer for Bred to the Bone
Bred to the Bone: Deadly Secrets at Hunter's Mill Reviews
A mystery set in the Missouri Ozarks town of Hickory Bend. 
Caroline Hudson, a widow who moves to the Ozarks to start over, works part-time at a renovated water-operated mill turned into a tour stop/shop. She and her boss find a hidden bank safe in the attic. What it contains, certain people would rather not be public knowledge. The extent of their determination leads to stalkings, snakes, and murders.
---
The Ghost of Timmy Wahl: Eternal Secrets at Hunters Mill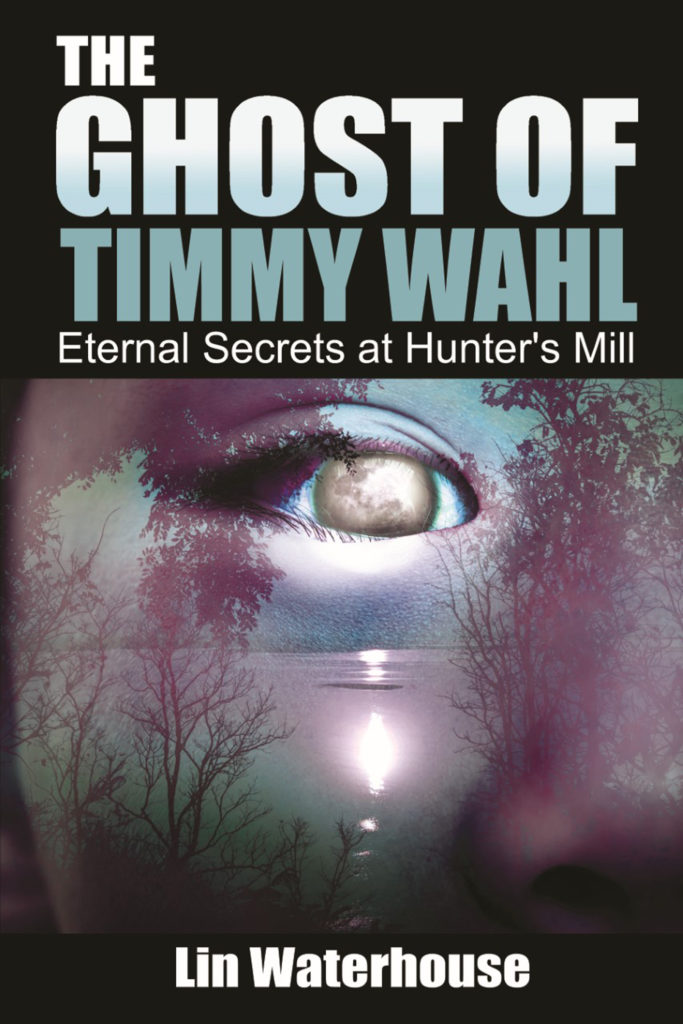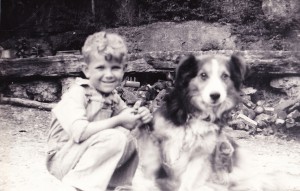 Published by Argus Publishing
The Ghost of Timmy Wahl Reviews
When Caroline Hudson retired to the tiny rural town of Sycamore Bend in the bucolic Missouri Ozarks, she never dreamed she would become known for sniffing out old mysteries best left unsolved in the minds of her neighbors. Caroline wants to fit into her new community, but her insatiable curiosity keeps getting the better of her good intentions.
While visiting her mother, Catherine Hudson and her boyfriend embark on a hike of the rugged ridge trail above historic Hunter's mill, a famous tourist stop in the Ozarks. There they meet a seemingly lost, four-year-old boy. When they try to guide him to safety, he disappears into the fog. A sordid tale of age-old jealousy and murder that prevents restless spirits from finding eternal sanctuary combines with a modern tragedy of neglect, child abuse, and addiction, challenging Caroline's insight and resourcefulness.
This is the beginning of an unfolding mystery dating back over eighty years. Timmy Wahl in death is about to impact the lives of more people than he ever knew when he was alive…
Loiacono Literary Agency is not responsible for the scheduling of authors, negotiations, or fees associated with the speaking engagements. You may contact the author directly to check availability@ linwaterhouse@hotmail.com .