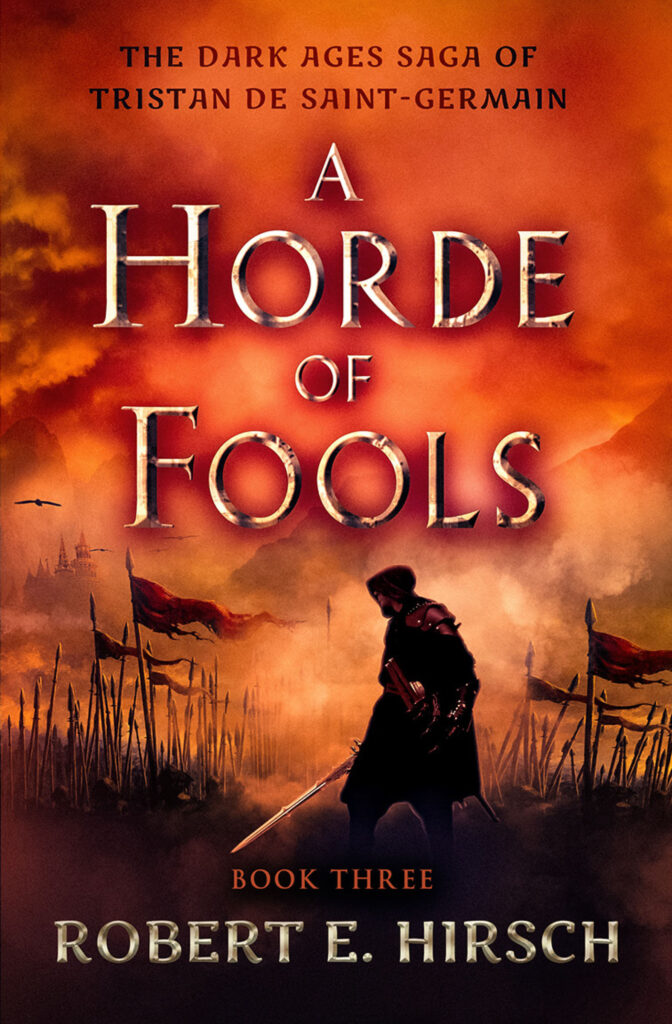 Published by Open Road Integrated Media (release 12/20/22)
I enjoyed reading "A Horde of Fools", although it took me a little while to get into the story. Once I learned the main characters and the shared history of Tristan, Guillaume and Mala, the book was difficult to put down. Although I am a fan of historical fiction I have not read anything
related to the crusades. The peasant crusade led by Kuku Peter, a charismatic, vividly described the trials of 30,000 people traveling with nothing but religious fervor to sustain them, a daunting trip even in this century. Robert E. Hirsch gives the reader his version of what could well have happened during that march. I look forward to continuing my friendship with these characters in the next book.
***
Robert Hirsch ceases to amaze me. Time and again, he writes with such authority and literary mastery. From book one, Promise of the Black Monks, to two, Hammer of God, and now the third, A Horde of Fools, he pulled at all my senses, wringing-out every emotion from every character, to go to bed late and then get up early to find out what happens next. Tristan and Mala, the Danes, Kuku Peter, and the corrupt, twisted Catholic Church (even back then) had my full attention. It was then, as it is now. To read this series of books gives you a clearer picture of how history not only repeats itself, but the people aren't much smarter…following a zealot several thousand miles on foot with no food, no shelter; a true fool's horde. For what? To conquer a land that never will belong to anyone but those who live there? To convert Muslims to Christianity? No, to die. Highly recommended!! Anticipating the fourth!