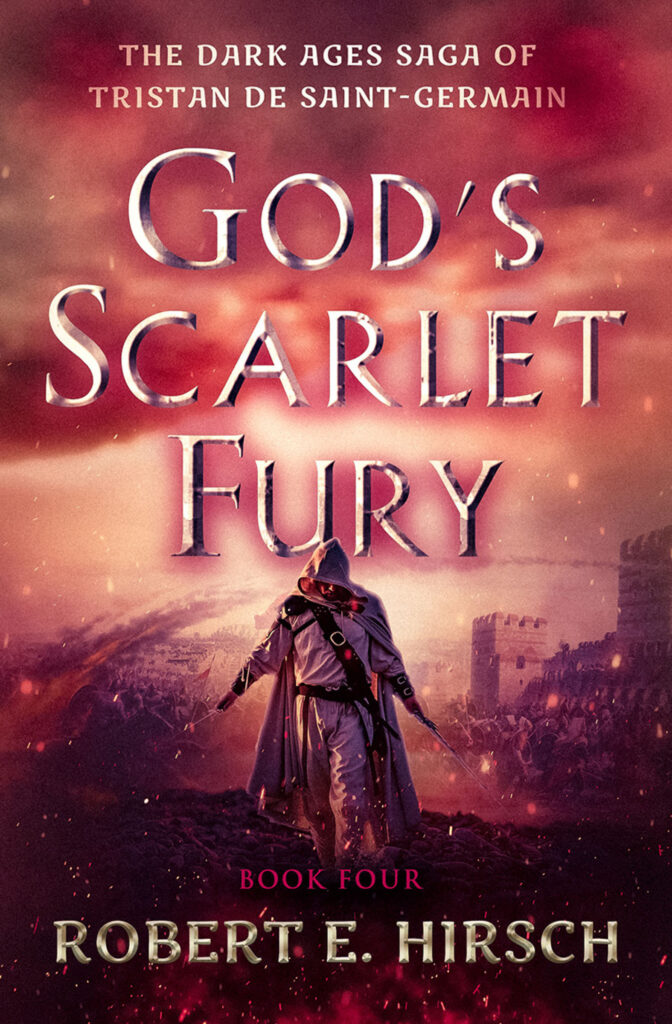 Published by Open Road Integrated Media (release 12/20/22)
In reading God's Scarlet Fury by Robert Hirsch, I was once again
transported to the eleventh century crusades.  The characters continue to
remain true.  The unfortunate actions by some of the crusaders remains an
integral part of the story.  I was sad to see the book end and was
searching for more pages thinking I had missed reading something vital.  I
am looking forward to the next chapter with the main characters Tristan,
Guillaume, the Danes and the new younger Christos.
______________________________________________________________________
Yet again, Robert Hirsch does not disappoint! I could not get enough and still can't! I love every character in this series. If you have not read Promise of the Black Monks, Hammer of God, Horde of Fools, you must! This is only another feather in Hirsch's cap. There must be another so we can find out what happened to Tristan and Mala. More!