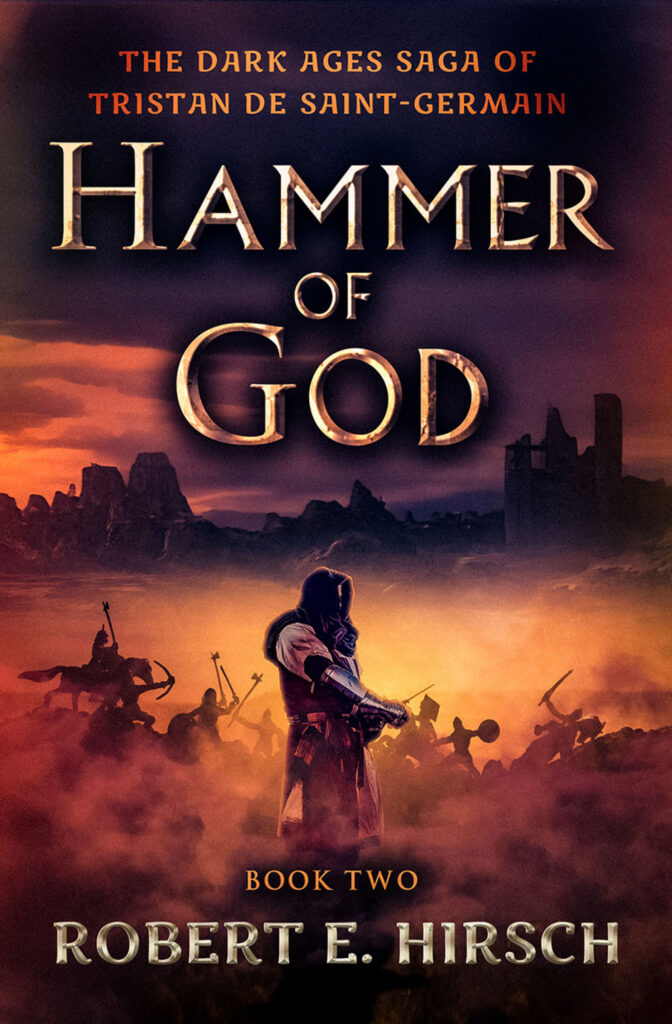 Published by Open Road Integrated Media (release 12/20/22)
Great historical fiction that gets you involved quickly!
By Julie muse
I was never a history person, but Robert Hirsch made history come alive for me with this series! Being a Catholic, I have only known a little about the Dark Ages, the Crusades, etc. This explains so much in detail, and I'm learning so much from it. Can't wait to read the rest of the series!
 ***
HIRSCH TAKES THE BORING OUT OF HISTORY!
By Tom Battle
Many consider history boring, especially medieval history. Robert Hirsch has made it fascinating. He brings alive the times, the people, the culture, and the medieval Catholic Church. His writing places you right in the middle of the action. It's as if you have a front row middle seat watching as the plot unfolds. I have read 'Promise of the Black Monks,' 'Hammer of God,' and I await anxiously Mr. Hirsch's 'Horde of Fools,' 'God's Scarlet Fury,' and a final novel to be announced.
 ***
There are very few times that I get so involved in a series that I worry incessantly about the characters. Promise of the Black Monks started it all. I visualized myself holding my breath for Hammer of God. It would have been worth it. I had to find out what happened to Tristan and Mala, Guillaume and the Danes, and of course, Asta. Exemplary writing, the times Hirsch takes us back to become vivid, as if watching it on the big screen, except he does such a fine job you can actually smell the copperish blood, brawny sweat, and feel the blows. Not just for men, this story is a draw for any woman who roots for the underdog, seeks a hero, and loves chivalry. Absolutely one of the best books and best authors out there today.