ALL THINGS BOND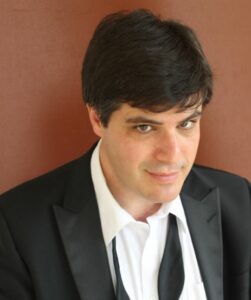 Several BONDLIST'ers have props and posters at Heritage Auctions including items I've not seen for auction before! The timing is good as the last Heritage Signature Auction had VERY low prices for Bond lots.
An intriguing lot holds a photo shoot with women who tested (successfully and unsuccessfully) for QUANTUM OF SOLACE. For the photos, Daniel Craig didn't tell the actresses that he would embrace them on camera; to capture their natural reactions!
***
More than 30 fans are registered for BONDLIST's BOND LOCATIONS CRUISE for October 2020! Why cruise? Well, 007, we have new locations and surprises in store, and a cabin deposit is just $25 per person, the balance payable in May! The group includes top podcasters and webmasters, a university professor who teaches on Fleming and the Bond films, couples celebrating weddings and honeymoons with the group at sea, and many collectors and fans!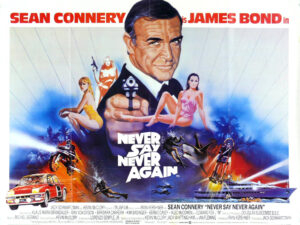 There are about 20 Bond film props in lots of multiple props, and exciting posters in superb condition: https://tinyurl.com/y4ackbj5
We also have a single female seeking a cabin mate so please write soon. Next year's locations include stunning places from a dozen books and films, especially LIVE AND LET DIE (New Orleans), LICENCE TO KILL (Key West) and THUNDERBALL, NEVER SAY NEVER AGAIN and CASINO ROYALE (The Bahamas): http://bondfanevents.com/fancruise5
***
Sincere thanks go to Claudio Rodrigues for his recent cruise post:
After years and years of research, Matt Sherman finally found this (disputed) location, which no one else knew about before, just like many other locations Matt takes his groups to visit, simply delighting them with a first glimpse of a hard to find location, and all due to his extensive knowledge and his hard work.
Matt always surprises his groups with gems like that, always having something in store for people who attend to his tours. I feel very proud to know him and to have been a part of the New Orleans tour he put up last year. If you have the chance, I strongly recommend looking this guy up whenever you plan to visit Bond locations in the U.S. I can hardly wait for our Bond cruise next year, I'm eager to see what Matt will have in store for us! Come with us in our Bond cruise next year, organized by Matt, you won't regret that! And it even rhymes! Could well be a motto! LOL!
***
BONDLIST'ers enjoyed numerous spy films last month in Maryland:
http://www.afi.com/silver/films/2012/v9i3/spy.aspx
***
Matt and Janine Sherman are leading a February 2020 tour of Israel, working in tandem with Tom Short of TSCM! To see the Holy Land as it's meant to be seen, November is the final month to sign on and join a number of us BONDLIST'ers going to the Middle East together! http://www.tomthepreacher.com/israel
***
AND, for those interested in all details Bond, there is Everything I Know About Life I Learned from James Bond by John Flynn and Bob Blackwood, a light-hearted but thoroughly researched look into the world of James Bond.
For the adolescent male growing up in the 1950s and 1960s, 007 was everything that young men were not. He was sexually irresistible to women, well-dressed and well-groomed, socially astute, clever, witty, athletic, debonair, dangerous, and heroic. He drove the coolest cars, possessed the greatest gadgets, traveled to the most exotic places, made love to the most beautiful women, and had the most fun of any cinematic hero. James Bond represented everything that authors John and Bob wanted to be. And now, as they look back over the years as middle-aged adults and college professors, both realize how much Bond helped re-define their understanding of what it meant to be manly, particularly at a time in our culture when the roles of men and women were becoming so fractured and confused. This book provides witty and insightful aphorisms about everyday things, ranging from girls to food and drink, cars to clothing and style, and life lessons to fun facts about culture and civilization as reflected through the prism of James Bond, the world's most stylish and cultured secret agent.
Available on all online booksellers worldwide.