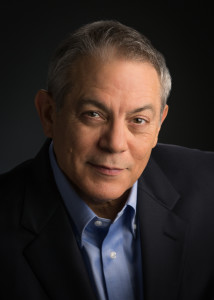 Represented by Jeanie Loiacono
Ed Protzel  Protzel Events Protzel Media  FaceBook   Google+  LinkedIn  Pinterest   Tumblr  Twitter  Stage 32  GoodReads  Instagram
Ed Protzel is the author of four novels and five original screenplays for feature film, and has developed scripts/projects for 20th Century Fox. Ed's expertise as a novelist and screenwriter is in the American tragicomedy movement, science fiction, Shakespeare, and a variety of historical periods. He has a Master's degree in English Literature/Creative Writing from the University of Missouri-St. Louis. He lives in St. Louis, Missouri, where he writes full time.
His darkly ironic antebellum South mystery, The Lies That Bind, is the first book in the DarkHorse Trilogy. Book 2, Honor Among Outcasts, is set in Civil War Missouri. Book 3, Something in Madness (2019), takes place in the South during reconstruction. The Lies That Bind is based on Protzel's screenplay which was recognized by the Missouri Playwrights Association. It had brief Hollywood exposure; was called "a great script" by 20th Century Fox's Murray Silverman, Paramount's Sherry Lansing, and Chelsea Studios producer Stan Zuckerman.
Ed's most-recent novel is The Antiquities Dealer, a futuristic mystery/thriller about a Jewish antiquities gallery owner drawn by his former lover into a scheme to clone the great minds of history—purportedly beginning with Jesus Christ.
_____________________________________________________________________
The Antiquities Dealer – A David Greenberg Mystery
Published by Open Road Integrated Media
The Antiquities Dealer Reviews
The Antiquities Dealer on audio
A twice-divorced antiquities dealer is drawn by his long-lost love into a conspiracy by an ancient Israeli society to clone the great minds of history—beginning with Jesus Christ.
When Miriam Solomon, the love of David Greenberg's life, phones him at his antiquities gallery in St. Louis, the black hole at the center of his heart shudders. Twenty years earlier, Miriam had inexplicably run off to Israel with his best friend, Solly, a brilliant but nerdy young scientist. Now she tells David that Solly has committed suicide and she needs his aid on a secret research project Solly left unfinished: to acquire the one remaining nail from the crucifixion of Jesus. Is she telling the truth? And why does that nail have such significance? Everyone has his or her own agenda…each with its own mortal consequences.
________________________________________________________________
The Lies That Bind 
Published by Open Road Integrated Media
The Lies That Bind Reviews  The new book trailer for The Lies That Bind by Ed Protzel

Praise for The Lies That Bind (DarkHorse Trilogy, Book 1)
"…a gripping tale…of deceit, slavery, and dangerous complicities…"
– 5 Stars, Readers' Favorite
"…a deftly crafted and consistently compelling read…"
– Midwest Book Review
The Lies That Bind video trailer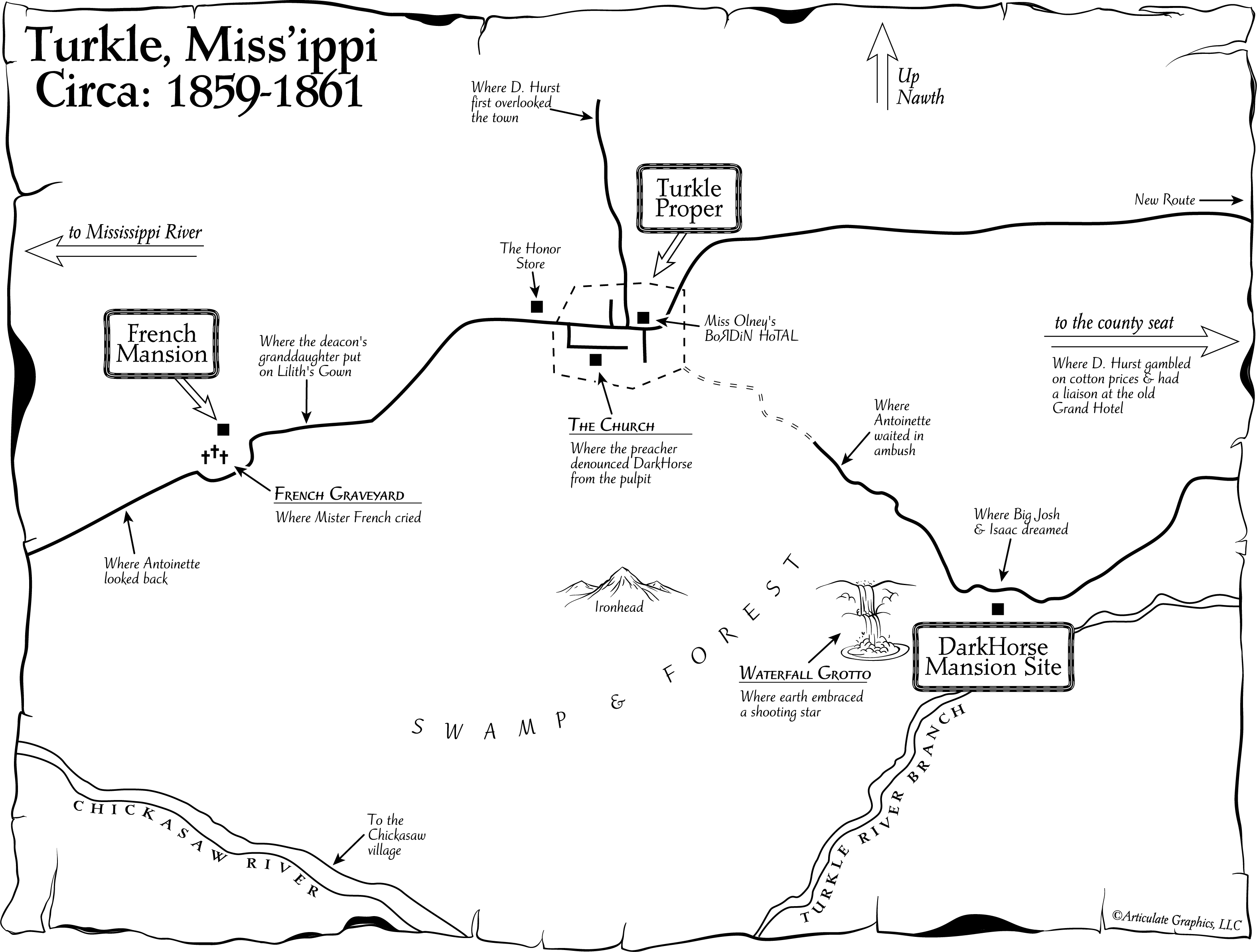 This is not how they are remembered by history.
Driven by overwhelming longings, both outliers and establishment in this labyrinthine-plotted tale refuse to accept the roles society has forced upon them.
In 1859, Durksen Hurst, a visionary charlatan on the run, encounters a dozen hungry slaves stranded in the Mississippi wilds. Led by the deceptively simple-looking Big Josh, together, they agree to build their own egalitarian plantation, with Hurst acting as figurehead "master" to hoodwink the town. But wise Big Josh fears that Hurst's grandiose schemes may doom them all to the hangman's noose.
In the town, the reclusive widow, Marie Brussard French, manipulates the region's bankers and cotton brokers, everyone…except her frail, rebellious heir-apparent, Devereau. Driven by unbearable loneliness to mad acts, Devereau threatens to expose the family's own tenuous façade—which would prove fatal to the Frenches.
Meanwhile, Antoinette DuVallier, a beautiful, Cassandra-like fugitive from New Orleans with mysterious ties to the Frenches, is on her own desperate mission. Her arrival detonates long-repressed conflicts, unleashing a devastating upheaval of fire and blood that tears asunder the once-sleepy hamlet.
As the story's tangled webs of deceit unravel, each startling plot twist and cathartic revelation shines a fresh light on what it means to be a man, a woman, free or enslaved—indeed, what it means to be human.
________________________________________________________________________-
Honor Among Outcasts: DarkHorse Trilogy, Book 2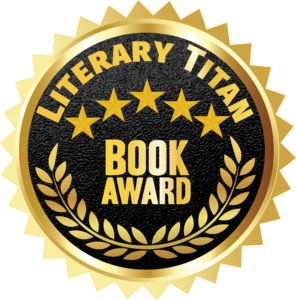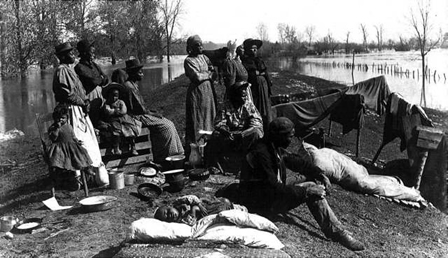 Missouri during Reconstruction
Published by Open Road Integrated Media
Praise for Honor Among Outcasts (DarkHorse Trilogy, Book 2)
"While the story of Durk and Antoinette is fabricated there is truth underlying their situation…"
– 5 Stars, Literary Titan Gold Award Winner
  "…a pulse-pounding journey of desperate men and women caught up in the merciless forces of hatred and fear that tear worlds apart…"
– Midwest Book Review
"The characters…are strong and identifiable. The story is well developed… [with] twists and turns…A very good read for those, like me, who are fans of period fiction…"
– Paul F. Johnson for Readers' Favorite
During the Civil War in 1863, fast-talker Durk Hurst and Antoinette DuVallier, fronting for their former-slave partners, escape Mississippi together to join the Union army. They quickly find themselves entangled in the bloody guerrilla war in Missouri, a cauldron of unspeakable savagery, depredation, and vicious retribution—by both sides. After the Lawrence, Kansas, massacre by Quantrill's rebels, Southerners Durk and Antoinette are arrested as spies and, attempting to free them and save a rebel-sympathizing boy, their DarkHorse partners become outlaws themselves.
_______________________________________________________________________-
Something in Madness: DarkHorse Trilogy, Book 3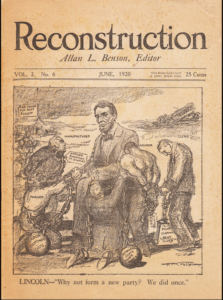 Published by Open Road Integrated Media
1865 Mississippi, early Reconstruction:
Abolitionist Durksen Hurst and three black friends return home to a devastated Mississippi, the sole survivors of a Union colored cavalry regiment. But instead of peace, they find unregenerate Confederates who reject emancipation still in charge. Undeterred, Durk opens a law practice to help disenfranchised freedmen — only to be threatened by powerful planters and nightriders. A black school is burned ,a petition march to Jackson is terrorized, and when one of his friends goes missing, Durk is horrified to discover Black Codes being used to force freedmen into brutal servitude. Clever Durk schemes to liberate them, but must contend with armed ruffians and a rigged court system. Will fire and bullets prevail?
"I utilized real events and attitudes from the era, as well as varied points of view — black, white, mixed-race, Native American, male and female — to ground both the characters and the story in reality. Sadly, the reverberations of such issues still echo today. But hope for a better future is strong in the human spirit." – Ed Protzel
Loiacono Literary Agency is not responsible for the scheduling of authors, negotiations, or fees associated with the speaking engagements. You may contact the author directly to check availability @ ed.protzel@att.net .