Bracha Goetz, author of over 35 children's books and her new memoir, Searching for God in the Garbage, is interviewed on Jacob Rupp's podcast, Lift Your Legacy.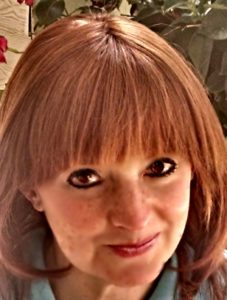 "If we can teach children skills to understand themselves from the very beginning, their entire lives can be different."
Bracha Goetz authored 35 children's books, many of them on difficult topics like how to understand G-d, protecting oneself from sexual abuse, the death of a loved one, and how to deal with bullying.
As such, she's become an expert at making the complex simple.
And bringing light to the darkness.
We discuss the spiritual implications of addiction, and how to overcome it.
More than anything else, we see her joy is contagious, and that no matter what life brings us, how to have proper perspective for you and your children to live happy and productive lives."
LIFT YOUR LEGACY EPISODE 21: Living a Joyful & Purposeful Life with Bracha Goetz
YouTube: https://www.youtube.com/watch?v=BBTdr6ea4vs
On iTunes: https://itunes.apple.com/us/podcast/lift-your-legacy-podcast-with-jacob-rupp/id1254203489
Direct download: http://traffic.libsyn.com/liftyourlegacy/Bracha_Goetz_Final_Audio.mp3
Searching for God in the Garbage, an extremely candid chronicle of how the author became an observant Jew and overcame anorexia, told through actual diary entries and letters, spanning through the 60s, 70s, and 80s. Published by Argus Publishing (2018). Represented by Loiacono Literary Agency