Stephen Doster's two nonfictions and one novel have been acquired by Open Road's Mara Anastas.
Mara Anastas, Stephen Doster
Georgia Witness is a compilation of twenty-six interviews with some of the most influential Georgians of the 20th and 21st Centuries: Griffin Bell, Ruby Crawford, Willie Mae Robinson, Bill Brown, Irene Cordell, Sam Massell, Jr., Patrick Demere, William Ladson, Floyd Faust, Lucian Sneed, Clarice Strother, Vic Waters, Chuck Leavell, Pat McDonald, Ron Edenfield, Harriet Gilbert, Bob Woodward, Ted Dennard, Lewey Cato, Bootie Wood, Charles Gowen, Sonny Gibson, Dot White, Oscar Cruz, Mack Mattingly, and Billy Winn.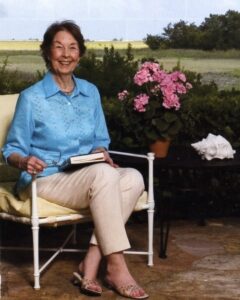 Clarice Strother
***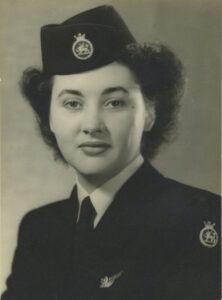 Terry Doster, RAF WWII
Her Finest Hour is the biography of Terry Doster, a teenager who joined the WAAF (Women's Auxiliary Air Force) in London, during WWII. She accomplished so many things cutting-edge for women of that day: worked in RAF (Royal Air Force) Operations Rooms, was an ATC (Air Traffic Controller), volunteered to do assignments no one else dared simply because she had never done them before, and, after the war, she was one of the first female flight attendants for the BOAC (British Overseas Airways Corporation), now known as British Airways. This memoir is a faithful transcription of Terry Smith's own words. Her Finest Hour serves as a reminder that freedom isn't free and the most unlikely people, including a typical girl in art school, can rise to life's greatest challenges.
***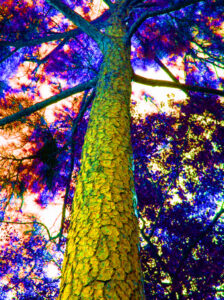 A Georgia loblolly pine as depicted
Jesus Tree is a compelling, captivating story of a man's search for his past and his soul – rendered vividly by a writer of unique gifts. Stephen Doster has given us that very best thing of fiction: a rousing tale, beautifully told.
Coastal Georgia in the depths of the Great Depression. A white minister is murdered and a young African-American man is convicted of the killing and sent to a brutal prison farm. Forty years later, Ben Jordan finally emerges a free man, struggling to understand a world that has undergone profound change, and sets out on a mission to bring the true killer to justice.
Robert Inman, author of The Governor's Lady
Stephen Doster was born in England and grew up on St. Simons Island, Georgia.  He is a student of history and has extensively researched the Gullah and Geechee cultures of South Carolina and Georgia. He received a degree in Marketing from the University of Georgia, has recently received his Master of Liberal Arts and Science degree with a certificate in history and is an assistant editor for a peer-review journal at Vanderbilt University.
His works include: Lord Baltimore (John F. Blair), nominated for the Pulitzer the same year, the fictional account of a young man's travels through Gullah country along the Georgia coast. Voices from St. Simons: Personal Narratives of an Island's Past (nonfiction, John F. Blair), an oral history of St. Simons Island, Georgia. Published by Argus Publishing: Shadow Child: Tales from The Georgia Coast – Sixteen Works of Fiction & One True Story chronicles a historical artifact and the people it impacted from 1597 to the 21st Century, Rose Bush, a southern novel depicting a conflict between environmentalists, a paper mill, and the aristocracy of a rural Georgia town, and (OMG) Don Quixote and Candide Seek Truth, Justice, and El Dorado in the Digital Age (LOL), is penned as Stefan Soto. He is represented by Loiacono Literary Agency.