Loiacono Literary Agency takes on Ginny Fite's Songs My Mother Taught Me.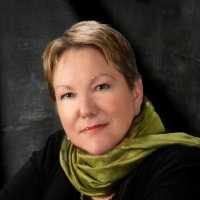 Linked in short stories in the manner of Elizabeth Strout's Olive Kitteridge or Alice Munro's The Beggar Maid, it explores the interplay of memory and identity.
Irene Fermi has always felt like she did not belong — to her family, school, neighborhood. Abused by her mother, she cocoons herself in her observations of the world and builds a story about who she is in order to survive. Irene develops an intuition about picking battles; when to run and when to hide, as well as choices and consequences.
At the heart of the story is a complex relationship between Irene and her mother, Zuzu, a woman whose life is a mystery to her daughter. When Irene tries to piece together the story of who she is, she finds she may have been wrong about everything. Memory, she discovers, is not fact but only the story she has told herself.
Eight stories in the collection have been published in literary magazines. The entire collection was short-listed for the 2019 Santa Fe Writer's Project prize and one of the stories, published in the Anthology of Appalachian Writers, was nominated for a Pushcart Prize.
A journalist by profession, Ginny Fite is the author of five novels: Cromwell's Folly, No Good Deed Left Undone, Lying, Cheating, and Occasionally Murder, No End of Bad, and Blue Girl on a Night Dream Sea, published by Black Opal Books, in addition to three collections of poetry, and a humorous book on aging, I Should Be Dead by Now. Many of her stories have been published in literary journals. With degrees from Rutgers University and Johns Hopkins University, she has also studied at the School for Women Healers and the Maryland Poetry Therapy Institute. She is a member of Thriller Writers of America, Sisters in Crime, Women's Fiction Writers Association, the Maryland Writers Association and The Writer's Center. She is currently working on a paranormal murder mystery. Born in L.A., brought up in New Jersey, long-time Maryland resident, she now lives in Harpers Ferry, West Virginia.