Promise of the Black Monks by Robert Hirsch and narrated by Joshua Young is now available on Audible! A must read and now a must listen to novel of immeasurable proportions! Nothing but 5-star reviews!
Be prepared for an exemplary voiceover by Joshua Young!  Audible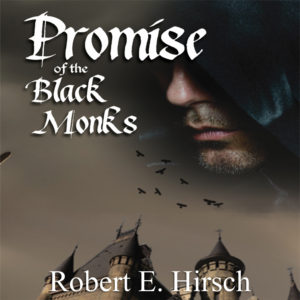 Born of nobility in France in the year 1066, the fate of seven-year-old Tristan de Saint-Germain is thrown to the winds upon the execution of his father for treason against William the Conqueror of Normandy. Then, abandoned by his mother who remarries and departs for England, Tristan and his four-year-old brother, Guillaume, find themselves thrown into the monastic world of the Benedictine Black Monks of Cluny, France. Under the tutelage of Grand Prior Odo de Lagery, who one day will ascend to the very pinnacle of power within the Catholic Church in Rome, Tristan develops into an academic and linguistic prodigy by the age of twelve and becomes known as the 'Promise of the Black Monks'.
Tristan's unusual talents become useful to the Benedictines as well as to Rome, and the boy soon finds himself pulled into the visceral power struggle between Pope Gregory VII and Emperor Heinrich IV as they mercilessly wage spiritual, political and military war upon each other to claim supremacy over the continent of Europe.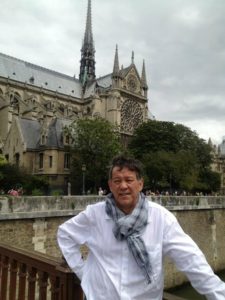 Robert Hirsch received his undergraduate degree from Cameron University and began teaching history and French, then earned his Master's Degree at the University of Southern Mississippi and Doctoral Degree from Nova Southeastern University of Miami/Ft. Lauderdale,
He has experienced his own adversities concerning racial stigmas and Catholic doctrine, writes with distinct accuracy of the walled facade individuals construct to insulate themselves against others and the terrors of life no less formidable than those constructed by powerful and established institutions. Promise of the Black Monks sequels—Hammer of God (2016), Horde of Fools (2017), God's Scarlet Fury (2017) and the final is yet to be announced—are all being published by Argus Publishing.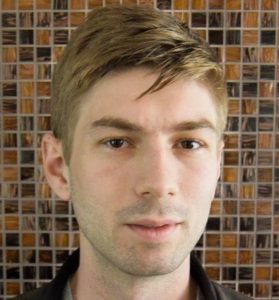 Joshua Young is a voice actor who breathes a new range of emotional articulation into every book he works on. Capitalizing on his uniquely flexible voice, he narrates novels with an unparalleled passion that needs to be heard to be believed. He also handles all post-production needs, polishing the audio to a mirror shine. Isn't it about time other people heard the voices in your head? To learn more and listen to some of his incredible demos: on ACX  or joshacts.com. Young CV