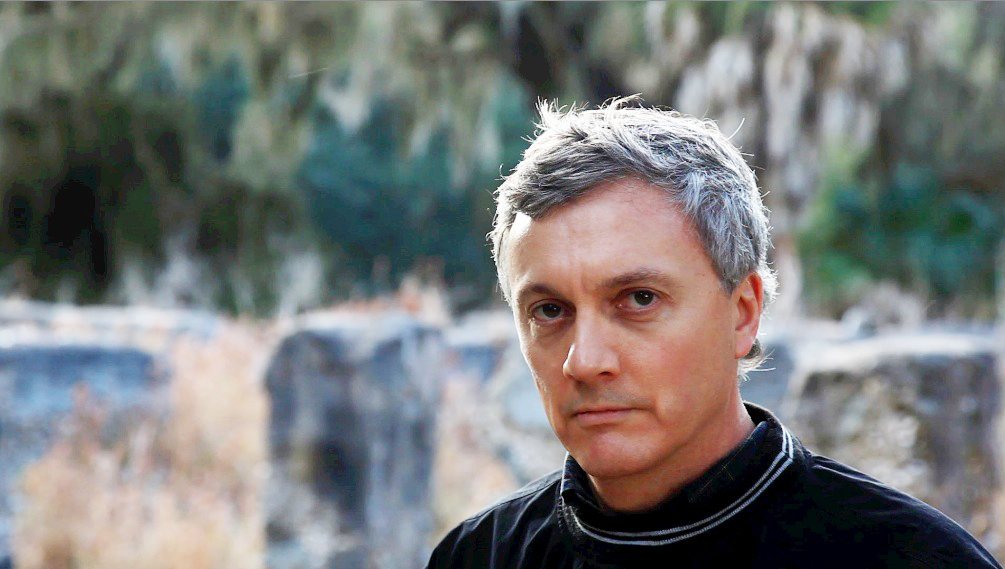 Represented by Jeanie Loiacono
Stephen Doster  Doster Media Goodreads  Amazon Author Central
Stephen Doster was born in England and grew up on St. Simons Island, Georgia. He is a student of history and has extensively researched the Gullah and Geechee cultures of South Carolina and Georgia. He received a degree in Marketing from the University of Georgia and has a Master of Liberal Arts and Science degree with a certificate in history from Vanderbilt University. Doster has appeared at BookExpo, the Southern Festival of Books, the Amelia Island Book Festival, The Southern Kentucky Book Fest, and has spoken at colleges, historical societies, and library associations in Georgia, Kentucky, and Tennessee. He has been interviewed on public radio and television in Mississippi, Tennessee, Florida, and Georgia. Currently, he is an editor for the Vanderbilt School of Medicine Basic Sciences. His other works include: Voices from St. Simons, Lord Baltimore, Georgia Witness, Jesus Tree, Shadow Child, Rose Bush, Her Finest Hour, Don Quixote and Candide in the Digital Age, Video: St. Simons 360: A Historical Tour of the Island, which is available for viewing on YouTube, and Cumberland Island: Footsteps in Time.
---
Georgia Witness
Published by Open Road Media
Georgia Witness Reviews   Georgia Witness Book Trailer  Georgia Witness Amazon Reviews
Take a step back in history and watch events unfold through the eyes of those who lived it. Meet senators and musicians, lawyers and doctors, people from all walks of life, and learn the thread that binds them all together to make the state of Georgia great. Georgia Witness is a compilation of twenty-six interviews with some of the most influential Georgians of the 20th and 21st Centuries
Griffin Bell: Former Attorney General. Possibly the last interview of his published. He died of pancreatic cancer shortly after providing this narrative. He recalls the disparity between black and white schools and the disproportionate influence of counties on general elections.
Ruby Crawford: Advocated advancement of women in professional jobs. Recalls days of passenger train travel. Appeared on What's My Line and Oprah.
Willie Mae Robinson: From Sapelo Island. Civil Rights activist. Descendent of Bilali Muhammad, a Muslim slave who was oversaw operations on Thomas Spalding's Sapelo plantation. His writings are housed at the University of Georgia Hargrett Rare Book Collections Library.
Bill Brown: Descendent of Continental Army soldier. Family owned lumber mills after the Civil War. His great-uncle befriended poet Sidney Lanier.
Irene Cordell: Margaret Mitchell was a neighbor and childhood friend of Irene's mother. Margaret was there for Irene's birth, and Irene was present when Margaret was struck by the car that killed her. Irene descends from Major William Horton, James Oglethorpe's second-in-command.
Sam Massell, Jr.: The only person of Jewish faith elected mayor of Atlanta (1970-1974). Recalls cross burning in his yard and Atlanta synagogue bombing.
Patrick Demere: Descendent of Raymond Demere who served under General Oglethorpe at decisive battle that repelled the Spanish from Georgia and North America.
William Ladson: Family owned sawmill operations in south Georgia. Served in Korea where he worked with future North Korean leader Kim Il sung.
Floyd Faust: Record setting minor league baseball player who recalls a time when professional baseball teams in small towns were common.
Lucian Sneed: Member of the Georgia Tribe of Eastern Cherokee. Discusses ancestors and treatment of Indians in Georgia.
Clarice Strother: Her family's hardware store is one of the oldest family-run businesses in the state.
Vic Waters: A musician who toured with James Brown and Dick Clark's Caravan of stars.
Chuck Leavell: Rolling Stones keyboardist, former Allman Brothers Band keyboardist, and renowned land conservationist.
Pat McDonald: Drummer for the Charlie Daniels Band.
Ron Edenfield: Recounts life growing up at Reidsville State Penitentiary.
Harriet Gilbert: Discusses Macon in the 1930s and '40s. Descendent of Sylvanus Landrum, who preached to Confederate and Union soldiers during the Civil War.
Bob Woodward: Remembers Augusta during the days of segregation. Took a road trip to see aging blue singer Lizzie Miles.
Ted Dennard: Began with one beehive as a teen, served as Peace Corps beekeeper instructor, and now owns the Savannah Bee Company.
Lewey Cato: Master mechanic for the Georgia & Florida Railroad.
Bootie Wood: Describes life on the campaign trail when her father ran for governor of Georgia in 1954.
Charles Gown: Recalls a 1920s trial in which he represented a black entrepreneur.
Sonny Gibson: Speaks candidly about the current status of race in Georgia.
Dot White: Governor Thompson's secretary during the infamous "three governors controversy" of 1946-47. Friend of Minnie Pearl and Pearl impersonator.
Oscar Cruz: Migrant worker who has worked Georgia's onion and cotton crops for 27 years.
Mack Mattingly: Former United State Senator. Reflects on what makes Georgia a place that still attracts people.
Billy Winn: A Columbus native, journalist and historian whose great-great-grandfather drew up the original plans for Columbus and served as a physician to both whites and Creek Indians. As a news reporter, Winn covered much of the civil rights movement, including press conferences with Dr. Martin Luther King, Jr. and other leaders as well as Dr. King's funeral.
---
Shadow Child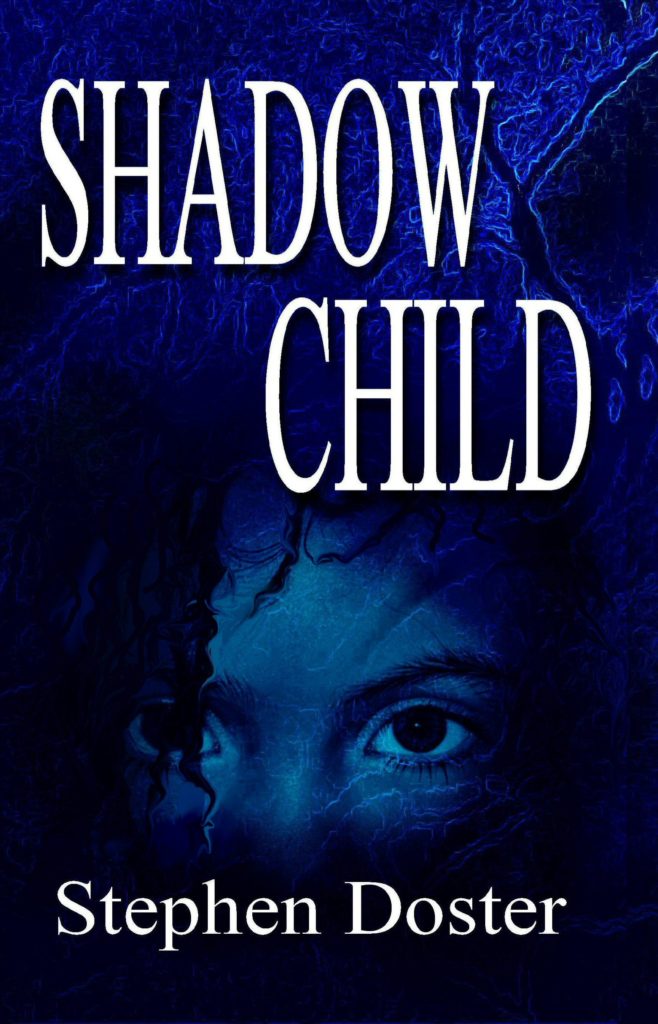 Published by Argus Publishing
Shadow Child Reviews   Shadow Child Amazon Reviews
Shadow Child chronicles a historical artifact and the people it impacted from 1597 to the 21st century. Spanning a number of eras in coastal Georgia, the stories vary in scope, ranging from historical fiction to the supernatural. A sub-plot threads throughout the book from beginning to end. In the first tale, Mission Asao (1597), a bronze bell is taken from a Spanish mission during an Indian uprising and is lost in what is present-day Gould's Inlet on St. Simons Island. The bell is discovered by two slaves two-hundred-and-fifty years later in A Man Whut's A Man. It hangs briefly from Christ Church after the Civil War in Casagrande and is returned to the Franciscan Order in the final story, Padre's Run.
---
Rose Bush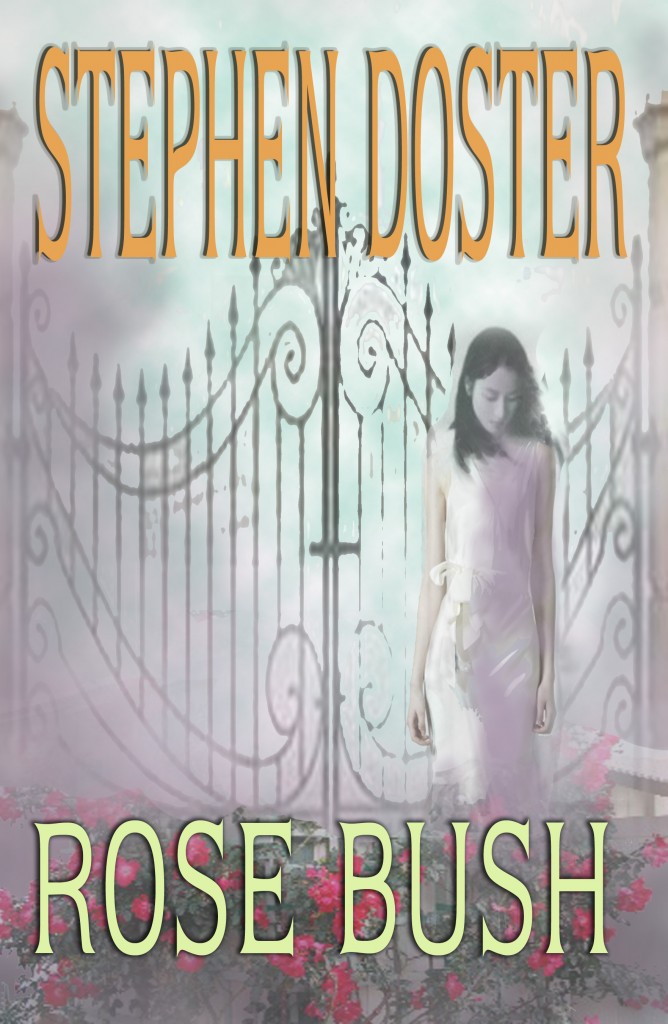 Published by Argus Publishing
Rose Bush Reviews  Rose Bush Amazon Reviews
Rose Bush is a southern novel depicting a conflict between environmentalists, a paper mill, and the aristocracy of a rural Georgia town.
A mysterious story of starting over, political ladder climbing, environmental debates, and the Guiding Hand which, no matter how hard you try to fight it, is always there… This would appeal to those who like the nitty-gritty of politics, environmentalists who cringe at the sight of a smoke stack, and history buffs who know the past never really dies.
Dudley Redfern is a recently widowed 30-something who is a master problem solver/chemical engineer who has been hired by the Rose Dhu Paper Mill in Sprite, Georgia to ensure its safety and efficiency. He soon finds himself immersed in small town politics, environmental debates, and an unexpected romance with Peggy, the one person who wants nothing to do with anyone associated with Rose Dhu. Sprite's prodigal son, Charlie Baumgartner, comes back to run for office against Chad who has his sights on all that is rich and powerful, especially beautiful Cassandra Palmer, daughter of the wealthiest family in town. With that lethal combination, the keg is sure to blow…
---
Jesus Tree
Published by Open Road Media
Jesus Tree Reviews  Jesus Tree Amazon Reviews
Jesus Tree is a  Southern fiction based on a true crime. Absolutely appalling and riveting at the same time!
In the summer of 1932 Ben, a black man from Georgia, is wrongfully accused of murder. His forty-year prison sentence completed, he returns home to where nothing much has changed except the date on the calendar, including the animosity towards blacks and the fact that the real murderer is still living the gentile southern life. Ben's struggle to regain his life and adjust to society brings one confrontation after another with friend, foe, and a daughter who thinks he is dead.
Redemption comes at a great price.
---
Her Finest Hour – A Memoir 
Published by Open Road Media
Her Finest Hour Reviews  Her Finest Hour Amazon Reviews
Her Finest Hour – A Memoir Stephen Doster's biography of Marjorie Catherine Terry Terry-Smith Doster, Stephen's mother and an incredible woman of 90 years, who as a teenager joined the WAAF (Women's Auxiliary Air Force) during WWII. She accomplished so many things cutting-edge for women of that day: worked in RAF (Royal Air Force) Operations Rooms, was an ATC (Air Traffic Controller), volunteered to do assignments no one else dared because she had never done them before and, after the war, she was one of the first female flight attendants for the BOAC (British Overseas Airways Corporation), now known as British Airways.
---
(OMG) Don Quixote and Candide Seek Truth, Justice and El Dorado in the Digital Age (LOL) by Stephan Soto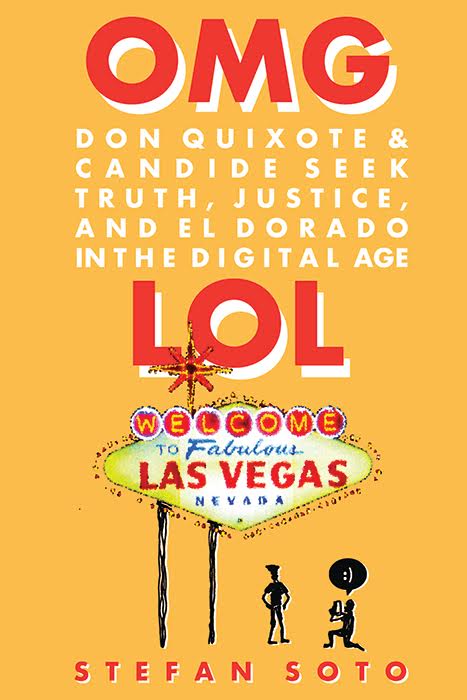 Published by Argus Publishing
Don Quixote is resurrected and sets forth on a quest with another literary heavyweight, Candide (Voltaire's masterpiece) to find El Dorado…again. LOL
In this picaresque parody, Don Quixote and Candide encounter other literary figures of note during their quest for truth and justice. Cryano de Bergerac is now a train conductor. Sherlock Holmes and Doctor Watson are still in the business of crime detection. Tom Sawyer and Huck Finn are somewhat shady business partners operating a rafting/salvage/used auto enterprise. Dean Moriarty is on the road seeking redemption for past sins and sins yet to be committed. Don Quixote and Candide even hitch a ride on a minibus with the crew of the S.S. Enterprise, on yet another mission to save Earth from imminent annihilation.
Written so well, Don himself would dedicate a quest in Doster's honor. Having done extensive research, Doster weaves into the story characters we are all familiar with, and in so doing, it is like going to a family reunion. OMG, you LOL finding 400+-year-old men tackling modern technology (hence the texting shorts), historical figures and events reoccurring as in a time warp, and, most of all, seeing how it all makes sense. This is sure to be a classic on the shelf right next to Candide and Don's volumes; a 'must have' for all who love literature.
_____________________________________________________________________________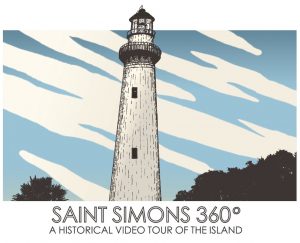 Doster's documentary about St. Simons, Saint Simons 360, is now available in DVD and streaming format on Amazon, and at the following St. Simons outlets: GJ Ford, the Coastal Historical Society by the lighthouse, and One of a Kind in the village. Overview  Here are the links for Saint Simons 360: Amazon DVD  Amazon Streaming 360 Trailer
---
Lord Baltimore
.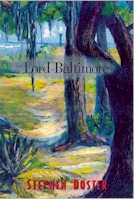 Published by John F. Blair
Amazon  Angus & Robertson  B&N  Fish Pond  The Book Depository  BAM  Amazon Spain   Amazon CA  Amazon AU  Amazon India   AmazonJapan  Waterstones Marketplace  Waterstones  IndieBound  GooglePlay Kobo  Powell's Books  Amazon France  Wheeler's Books  Book World  IDreamBooks  COPIA  Amazon Italy  Amazon Germany  Amazon UK       Hudson Books
His first novel, Lord Baltimore, in 2002, which was nominated for the Pulitzer the same year, is the fictional account of a young man's travels through Gullah country along the Georgia coast.
A twenty-something "professional student," who still lives with his parents on Sea Island, Georgia, has his "Come to Jesus meeting" when his father tells him to get his backpack, that they are going for a ride. Halfway to Savannah, on Hwy 17, near Darien, his father pulls over and says, "Get out. It is time for you to grow up." What happens next is the stuff legends are made of…he meets Lord Baltimore.
---
Voices From St. Simons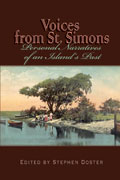 Published by John F. Blair
Amazon  Angus & Robertson  B&N  Fish Pond  The Book Depository  BAM  Waterstones     Amazon Spain  Amazon France  Amazon Italy  Amazon Germany  Amazon UK    IndieBound  Google Play  Kobo  Powell's Books  Wheeler's Books  Book World  IDreamBooks  COPIA  Amazon CA  Amazon AU Amazon Japan  Amazon India  HPB  Hudson Books
Voices from St. Simons Amazon Reviews
Voices from St. Simons Reviews
Voices from St. Simons: Personal Narratives of an Island's Past is an oral history of the area. Seen and told through the eyes of he indigenous people of St. Simons — born, raised and still there.
In an effort to preserve some of the island's heritage, Voices from St. Simons records interviews with seventeen people whose connection to the island stretches back generations. Five of the people interviewed are direct descendants of well-known planters who owned large plantations in and around St. Simons. Six of the interviewees are direct descendants of slaves, many of whom lived and worked on those same plantations.
____________________________________________________________________
Schlepping Towards Jerusalem: A Skeptic's Pilgrimage through the Holy Land  (available for acquisition)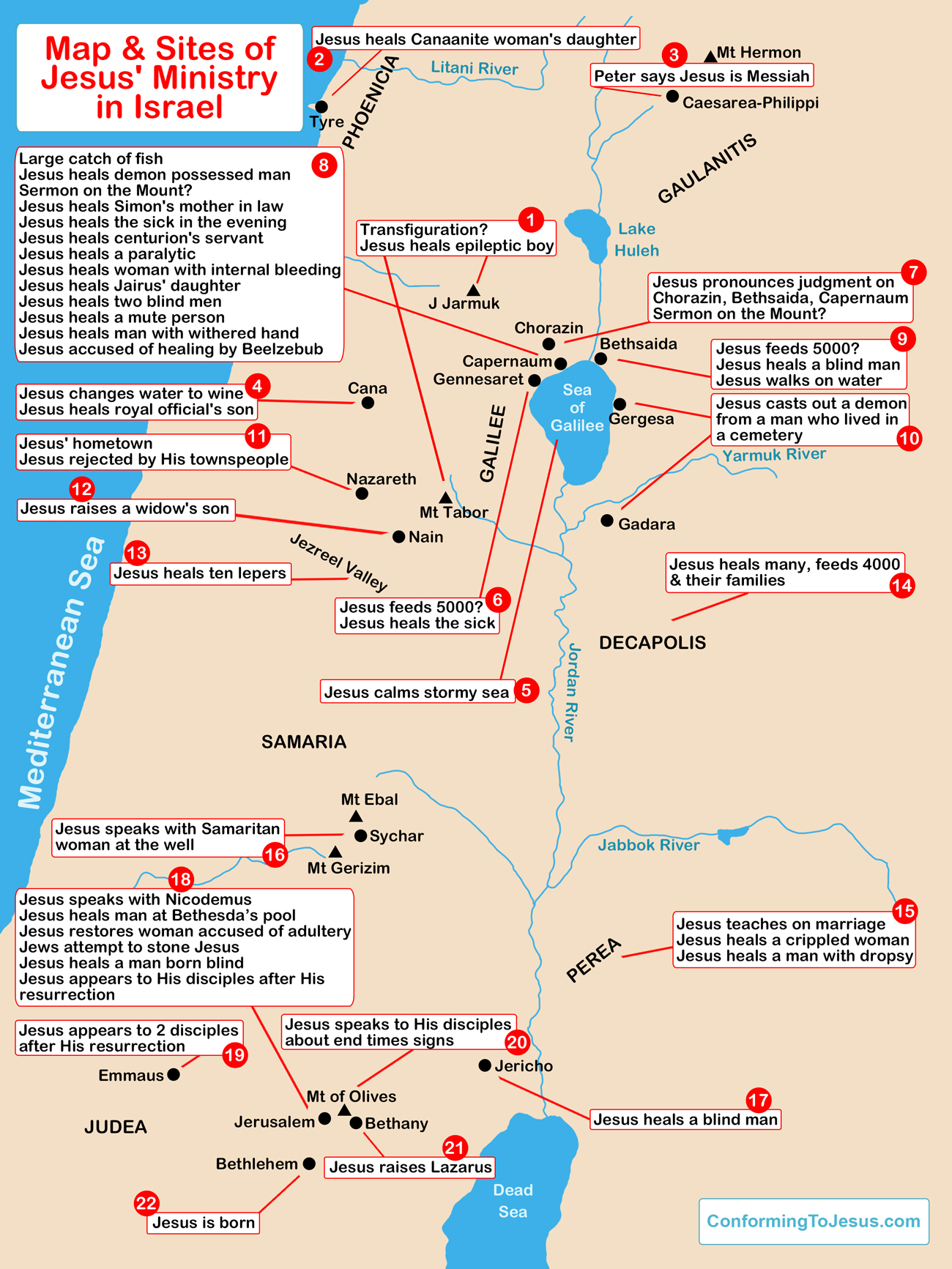 The basic premise for Schlepping Towards Jerusalem is: What happened to the people Jesus healed after the crucifixion? How did they react? In this fictional account, a number of them begin a pilgrimage from Galilee, through Samaria, to Judea in search of his grave. The unnamed protagonist, a religious skeptic who joins their pilgrimage, had witnessed Jesus' first miracle. The story is really about him and his spiritual journey that coincides with their physical quest.
_______________________________________________________________________________
Georgia Author of the Year Awards – Stephen Doster Cumberland Island
57th Annual Georgia Author of the Year Awards Winners and Finalists
News / By Georgia Writers Association
The winners and finalists of the 2021 Georgia Author of the Year Awards (GAYA) were announced Saturday, June 12th on Facebook. There were 94 nominees in 11 categories. You may watch a recording of the announcement here. 
We would like to congratulate the GAYA winners and finalists for their outstanding literary achievements.
Please find below a list of the award recipients in order by category.
Stephen Doster and Benjamin Galland
SPECIALTY
Winner: Stephen Doster, photographs by Benjamin Galland, Cumberland Island: Footsteps in Time
Finalist: Asha Gomez and Martha Hall Foose, I Cook in Color: Bright Flavors from My Kitchen and Around the World
Loiacono Literary Agency is not responsible for the scheduling of authors, negotiations, or fees associated with the speaking engagements. You may contact the author directly to check availability@ sdoster@msn.com .